---
Outdoor Courts
Indoor Open Play
---
Pickleball is a fun sport that combines many elements of tennis, badminton, and ping-pong on a court with solid paddles and a waffle ball. 
Outdoor Courts
Raleigh Parks has 6 permanent outdoor pickleball courts located at Method Community Park.
These courts are open from dusk until 10 p.m. with lighting on timer. Players are asked to follow all posted rules regarding rotating courts.
Indoor Open Play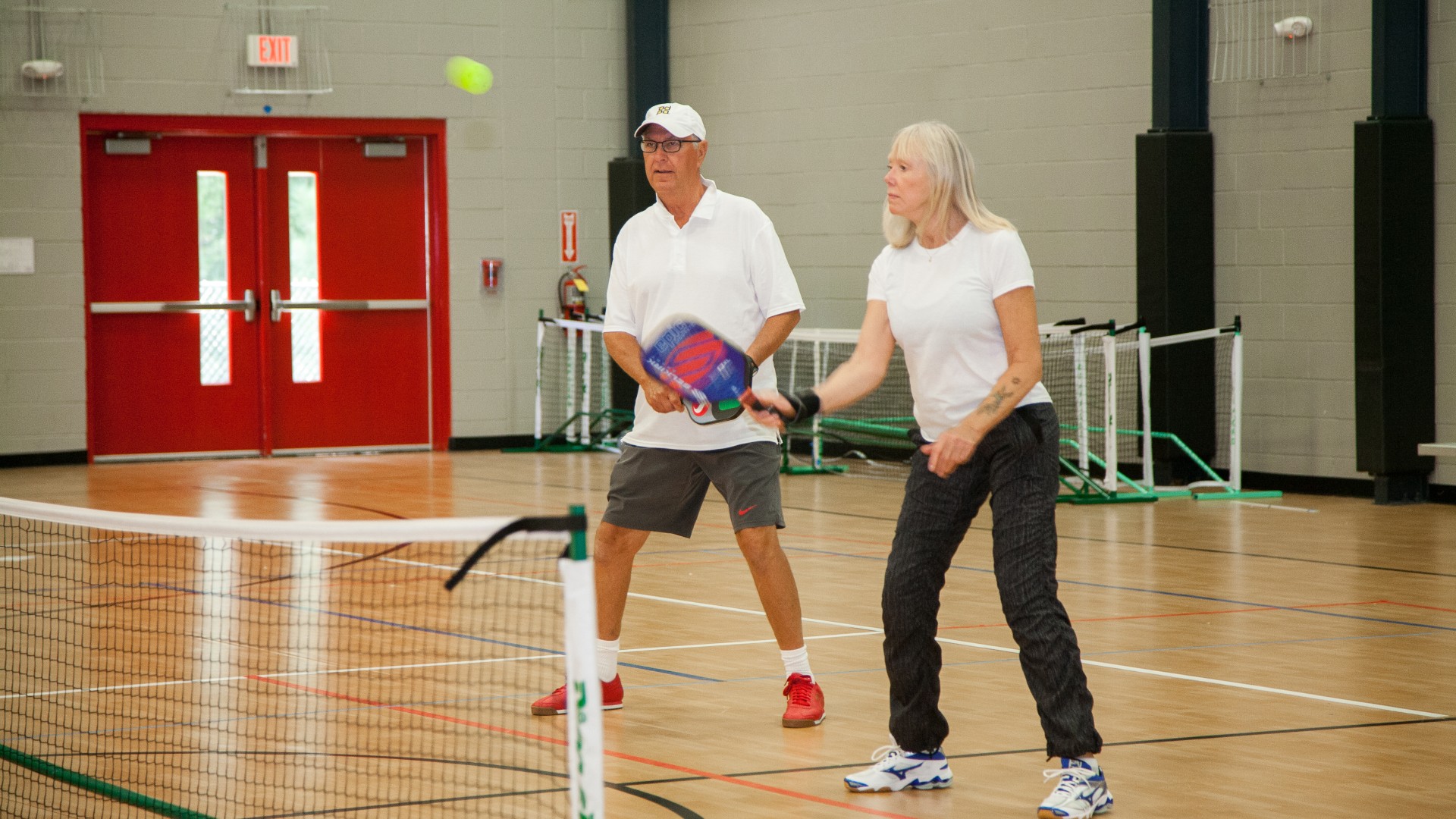 Due to state and local guidelines, indoor Open Play Pickleball programs are canceled. See all Parks COVID-19 information here.
Raleigh Parks provides indoor open-play pickleball at several community centers throughout Raleigh. 
How much does open play pickleball cost?
Drop-in play is $2 per day, per location, or buy a pass that covers you for the entire session (January through April/May through August/September through December) at all locations. The session pass is just $10 per participant and is valid for all indoor pickleball open play locations listed below. Nets and pickleballs are provided. A limited number of paddles are available at each site for participants to borrow.
What is the open play pickleball schedule?
What are the rules of open play pickleball?
Please read the Pickleball Open Play Guidelines.
Where is open play pickleball offered?
How can I stay up to date on pickleball?
Sign up to receive pickleball updates to your email inbox with MyRaleigh subscriptions.
Pickleball Clinics
Interested in learning pickleball? Join us for a workshop! Call sites for details and availability.