Lake Lynn Park
Raleigh Parks has temporarily closed some facilities. For more information, click on the red COVID-19 Alert banner above.
Community Center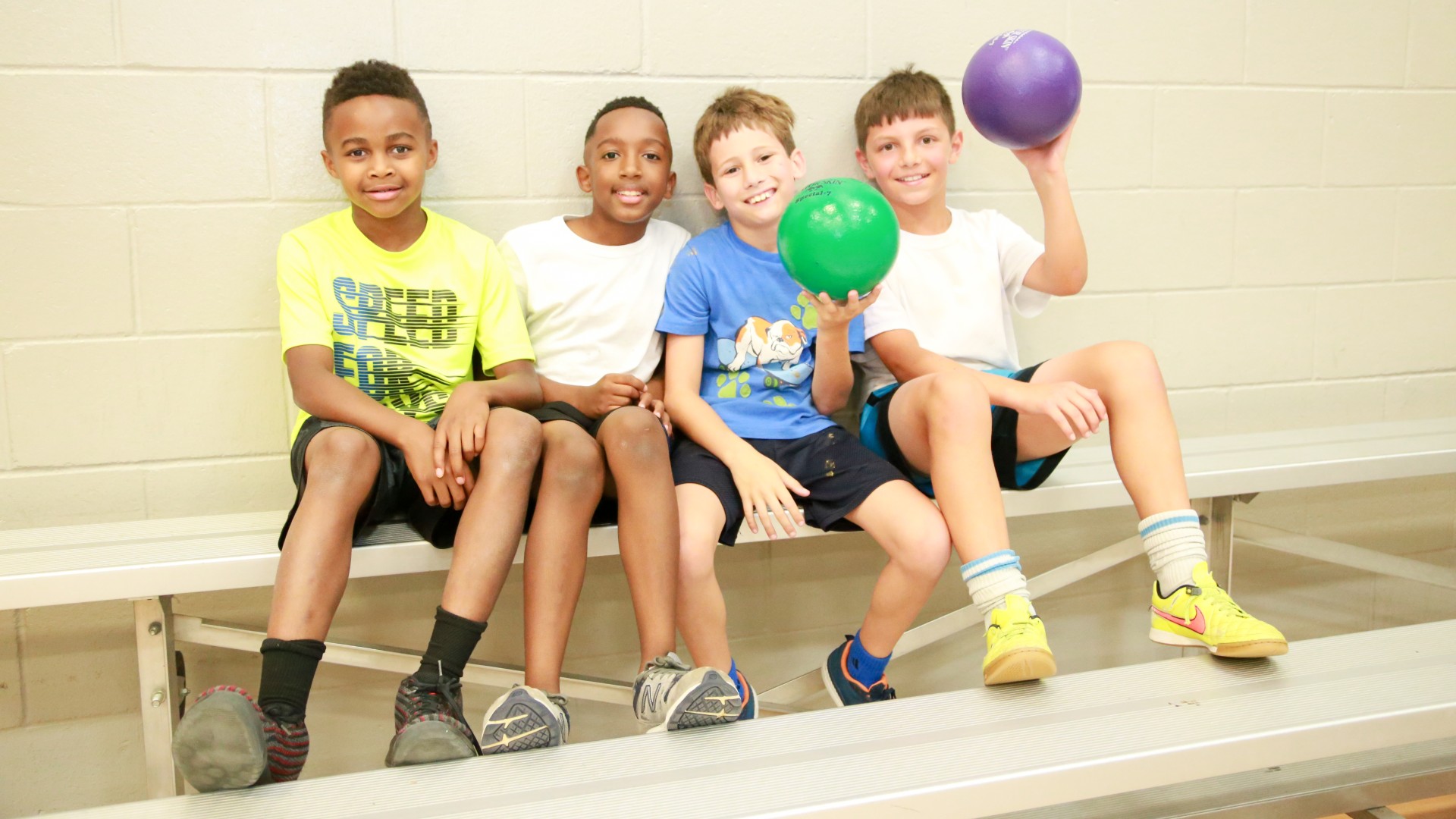 Programs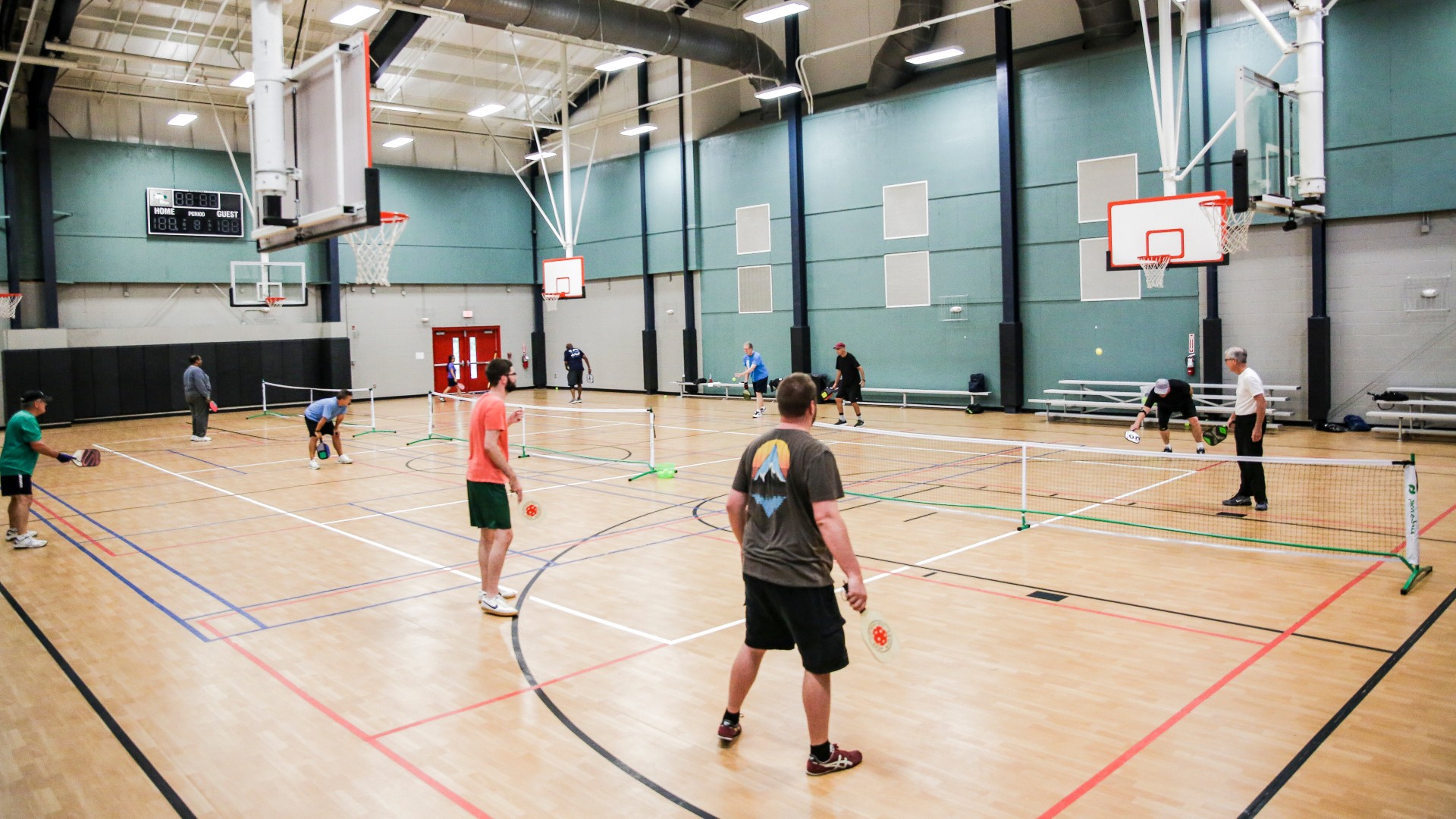 Gymnasium
Air-conditioned double gymnasium with 2 full courts (6 goals per court)
Capacity: 200 per gym
$85 per hour per gym
A mechanical curtain separates the 2 gyms
Events with food or drink are not permitted
Volleyball nets and pads are available for use
Taraflex sports flooring with lines for basketball and volleyball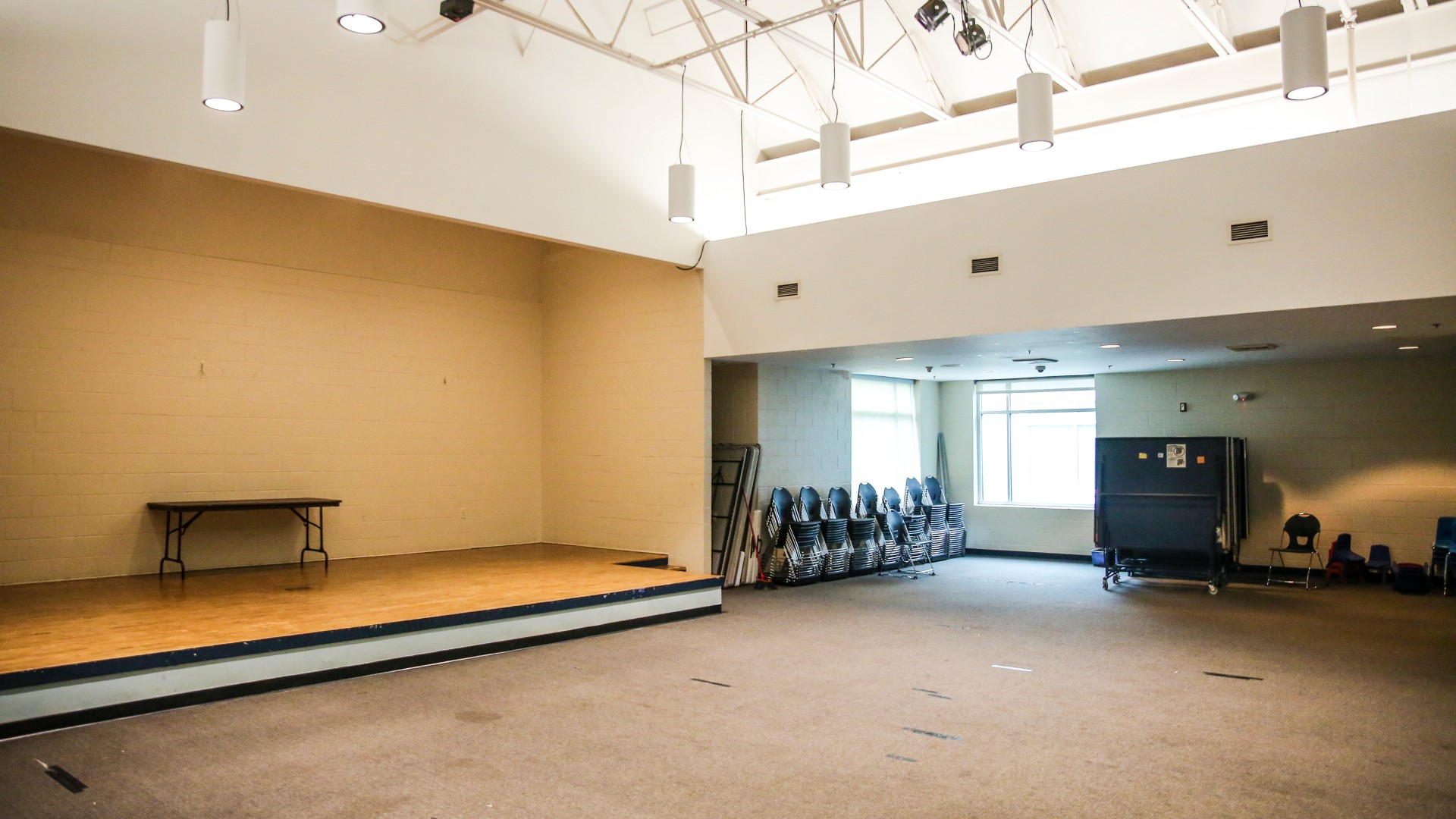 Meeting Room
Located on the top floor of the facility
Features of the room include a stage and attached warming kitchen
1,629 sq ft
Capacity: 125
$75 per hour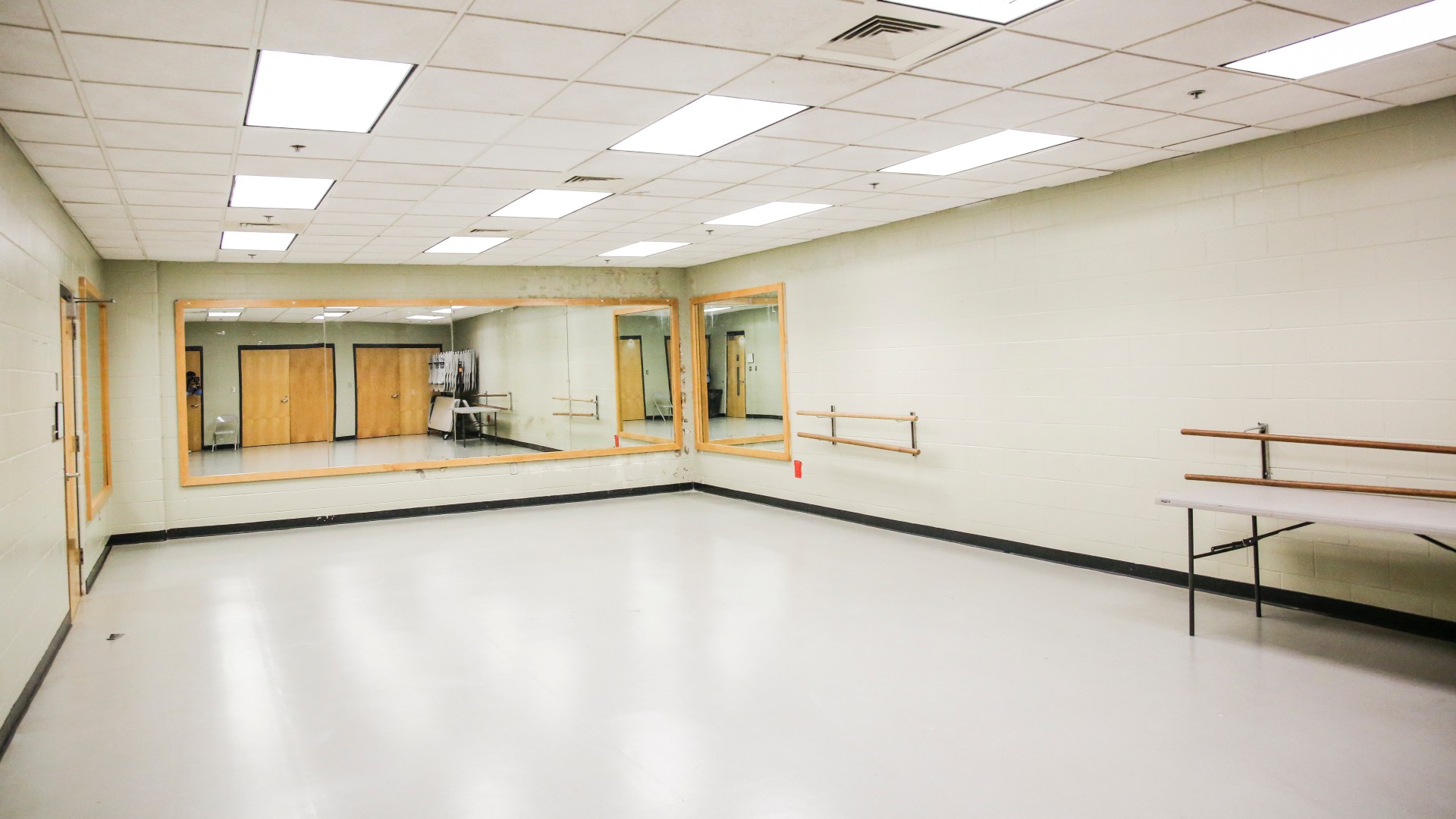 Dance Studio
The second-largest room in the facility
Features of the room include hardwood floors and a studio wall mirror
783 sq ft
Capacity: 49
$40 per hour
Warming Kitchen
The kitchen is only available for use when the meeting room has been rented.
Food can be warmed but not made from scratch in the kitchen
$25 per hour
Batting Cage
The batting cage is open to the public on first-come, first-served basis when not being using by our youth athletic leagues. Please call the center to check availability.
Shelter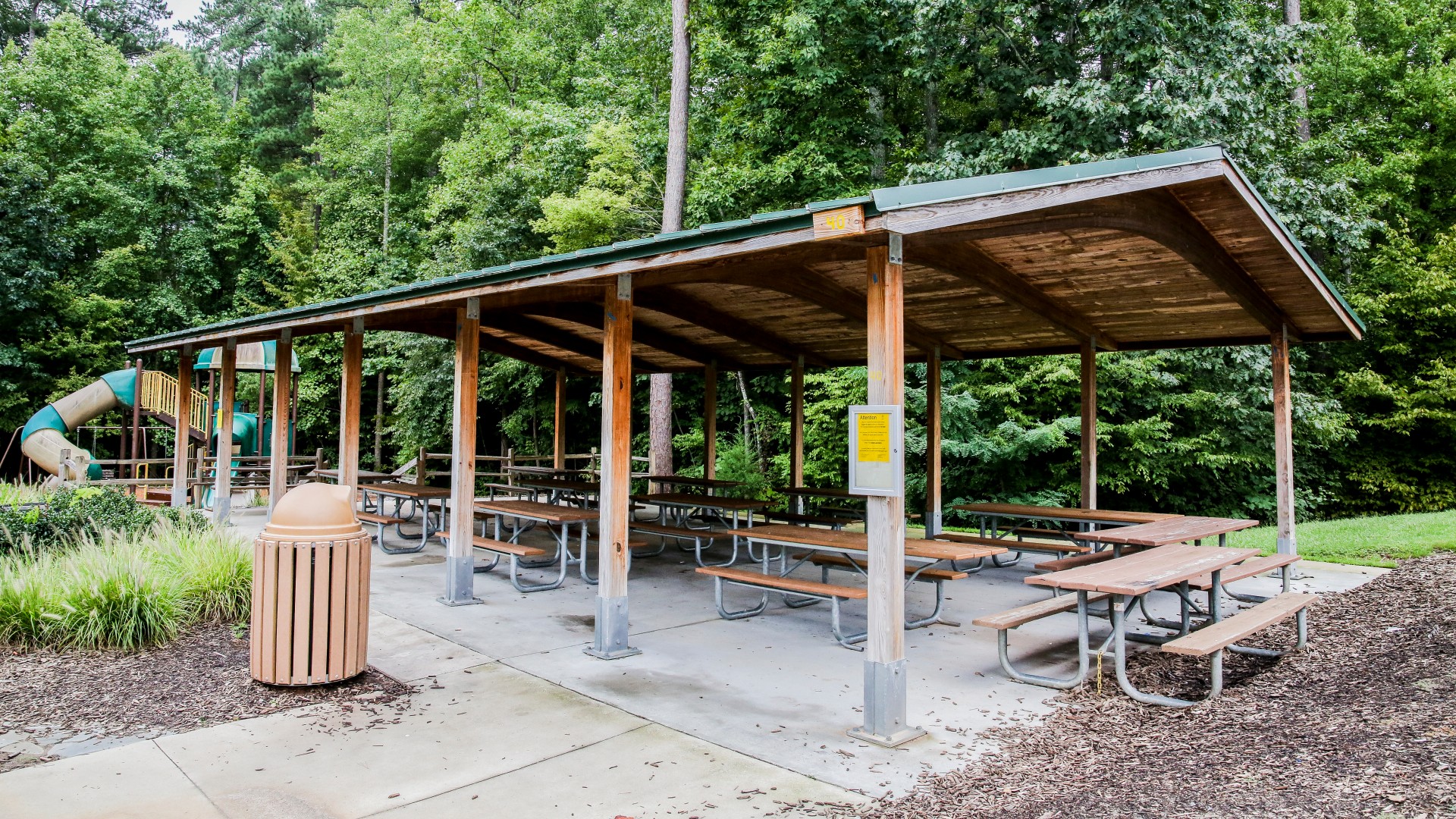 Picnic Shelter
Capacity - 60-80
Tables - 10
Grills - 1
Adjacent Playground
Restrooms - In Community Center (check hours)
Cost - $15/hr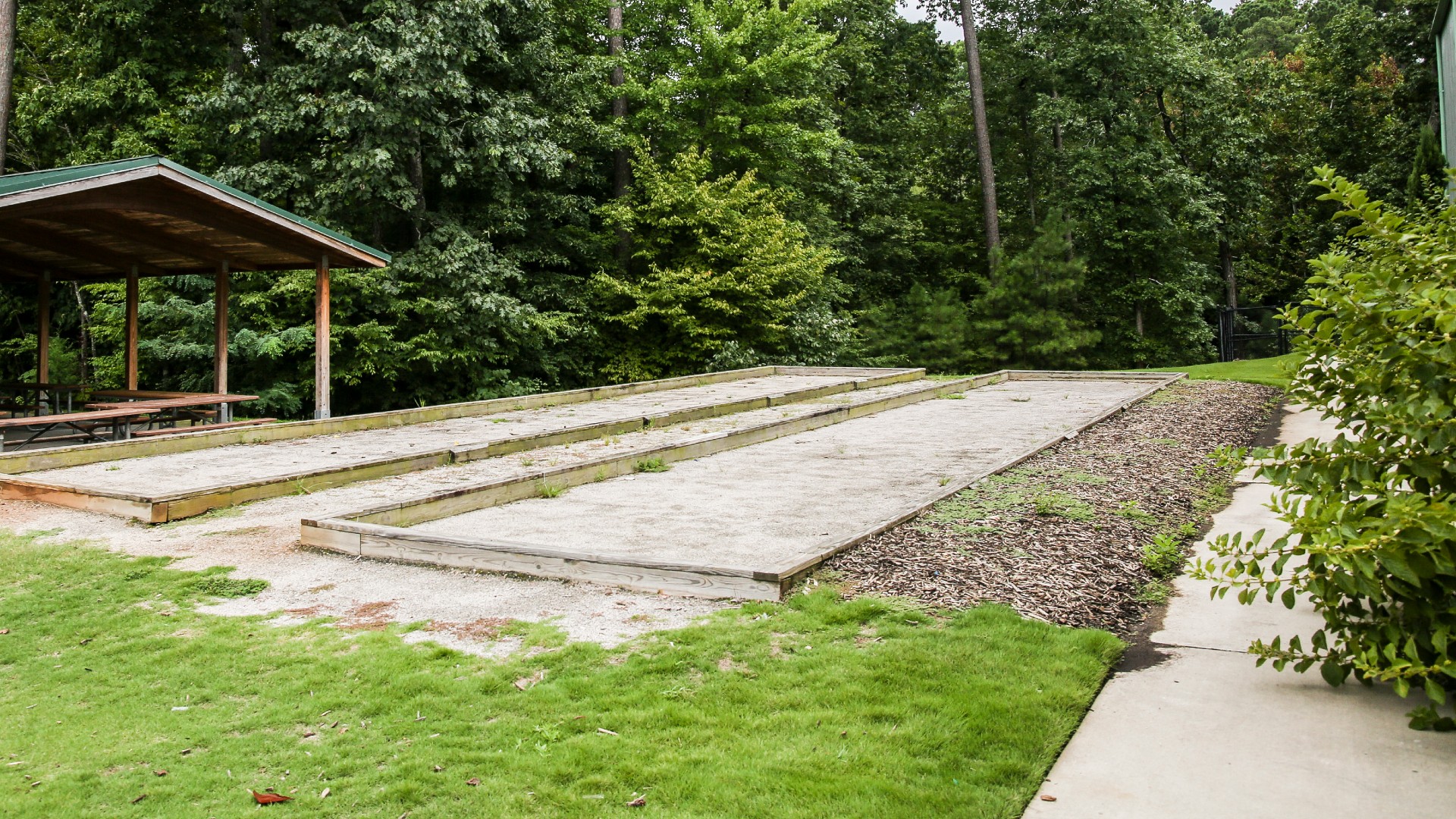 Bocce Courts
2 courts
First come, first serve basis
Courts are typically available first-come, first-serve. View other court locations.
Field
Youth Baseball Field
Distance: 300 ft
Lighting: Yes
For field rentals, please contact Athletics at 919-996-2154. View other field locations.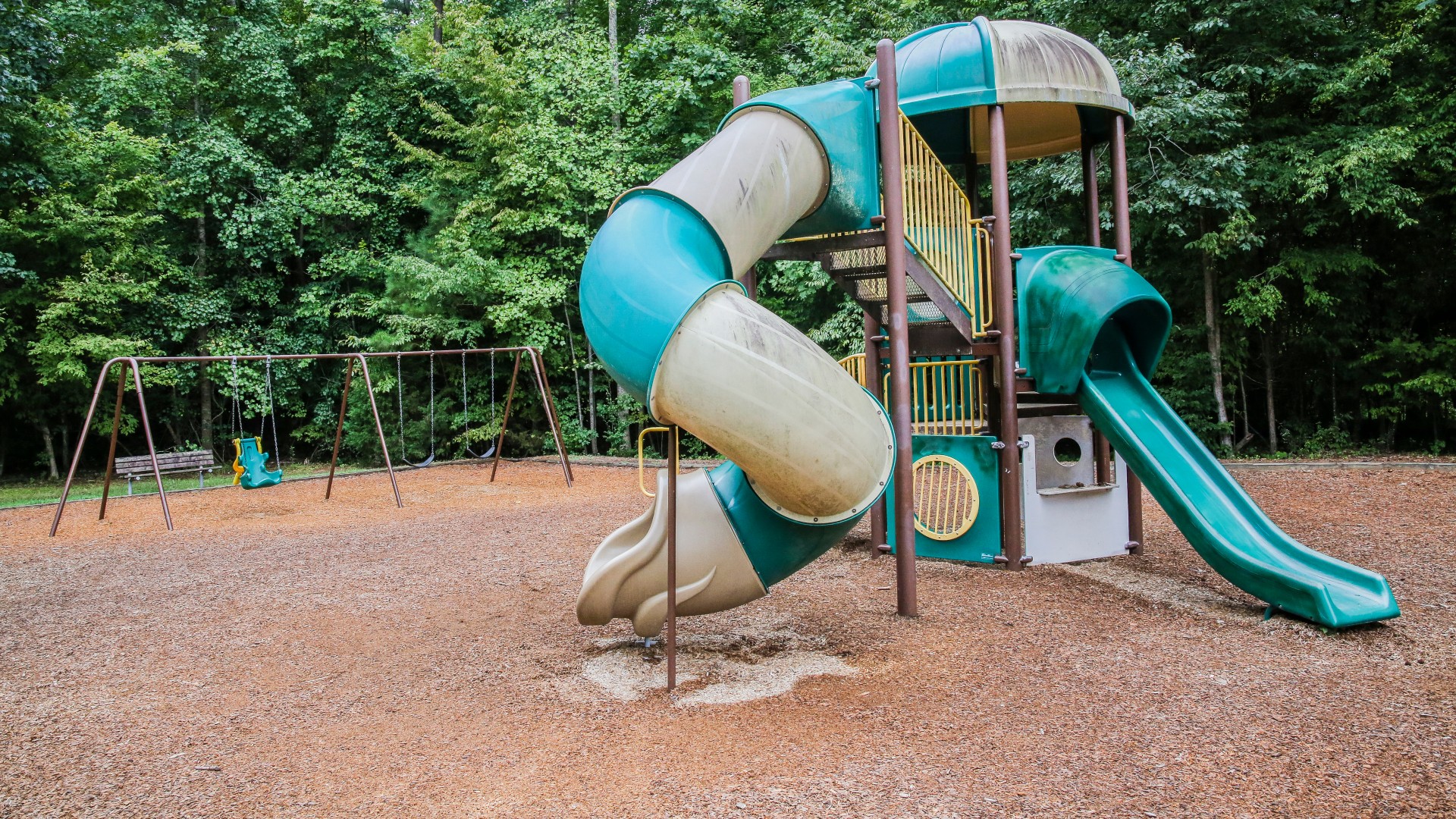 Ages 5-12
Monday:

7:00 am-9:00 pm

Tuesday:

7:00 am-9:00 pm

Wednesday:

7:00 am-9:00 pm

Thursday:

7:00 am-9:00 pm

Friday:

7:00 am-9:00 pm

Saturday:

9:00 am-3:00 pm

Sunday:

1:00 pm-6:00 pm