---
Fall Flag Football
Fall Baseball and Softball
Find Your District
Financial Assistance
Take the Pledge to Keep Youth Sports Positive
---
The Youth Athletics Program caters to children between ages 5 and 17 that offer numerous benefits from playing in organized sports. Youth sports, sponsored by the Raleigh Parks, Recreation and Cultural Resources, provide the opportunity for boys and girls to learn good sportsmanship and progressively develop skills.
Fall Flag Football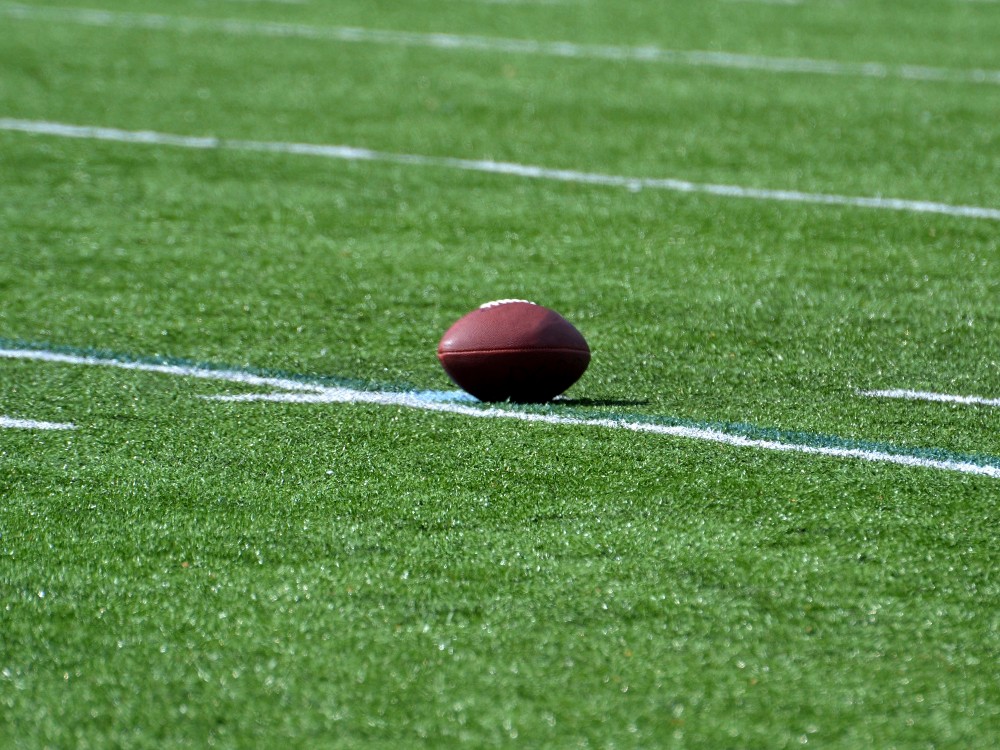 Registration: July 13-August 9
Raleigh Parks is offering youth flag football for ages 5-13. League age as of date is August 31, 2020. The fee is $40 for Raleigh residents and $55 for non-Raleigh residents. 
Please review our Athletics Know Before You Go guide prior to registering. 
You can register online at RecLink using the barcode listed at the link below.
Fall Baseball and Softball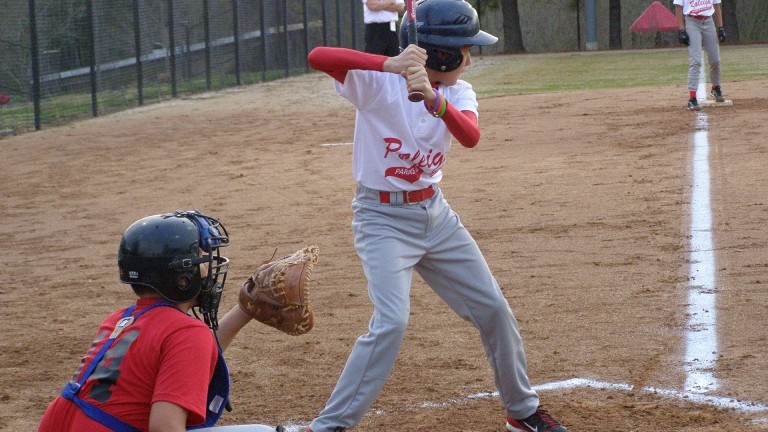 Registration: July 13-31
Youth softball and baseball leagues are a great way for youth ages 5 to 17 to learn the fundamentals of the sport and to teach positive sportsmanship. Volunteer coaches are needed who enjoy baseball, want to teach youth, and to help develop league participants' skills and knowledge of baseball. League Age is determined by the participant's age on August 31, 2020.
Please review our Athletics Know Before You Go guide prior to registering. 
You can register online at RecLink using the barcode below.
T-Ball (Ages 5-6) Barcode: 256836
Pinto (Ages 7-8) Barcode: 258309
Mustang (Ages 9-10) Barcode: 255027
Bronco (Ages 11-12) Barcode: 255030
Pony (Ages 13-14) Barcode: 255039
Colt (Ages 15-17) Barcode: 255042
Mini Girls Softball (Ages 7-9) Barcode: 261049
Citywide Softball Fast Pitch (Ages 10-12) Barcode: 258130
Citywide Softball Fast Pitch (Ages 13-17) Barcode: 258131
Resources
Find Your District
Recreation facilities have been divided into four geographical districts to maximize program resources with a focus on community quality. You are requested to play in the district where you reside.
To find your district and facilities:
Visit raleighnc.gov/services and enter your address in the box below "Find Your Services by Address" and click "Search".
In the information that appears under "Recreation", your Youth Athletic District will be noted.
Reference the list by district below to find your facilities. 
District 1
Brier Creek
Greystone
Lake Lynn
Millbrook Exchange
Optimist
District 2
Barwell Road
Green Road
Lions Park
Marsh Creek
Worthdale
District 3
Halifax
Jaycee
Laurel Hills
Method
Pullen
Roberts
Tarboro Road
District 4
Biltmore Hills
Carolina Pines
John Chavis
Peach Road
Ralph Campbell
Sanderford Road
Sgt. Courtney Johnson
Top Greene
Financial Assistance
The City of Raleigh Parks, Recreation, and Cultural Resources Department strives to provide athletics programs to all. Thanks to generous donations and support, we are able to provide financial assistance to those in need.
Take the Pledge to Keep Youth Sports Positive
The City of Raleigh has teamed up with the National Alliance of Youth Sports (NAYS) to train all of our head coaches involved in our youth sports leagues. In partnership with NAYS, we are supporting their Parents Association for Youth Sports (PAYS) by promoting their sports parent pledge.
Similar to how a drop of water ripples throughout a puddle, acts of positivity in youth sports can affect a team's environment and spread throughout the league - and even the whole community! It only needs one person to start. Will that person be you? Sign up for the Sports Parent Pledge for a free six-part email series packed with resources and tips you can use to be a positive change in youth sports!" Please enter City of Raleigh as the League Name.
There is no cost associated with taking the pledge, however there is a fee to become a PAYS member.