---
Youth Athletics
Adult Athletics
Athletic Park & Softball Complex
Volunteer
Field Rentals and Reservations
Designations
Healthy Snack Plan
---
Raleigh Parks, Recreation and Cultural Resources offers a variety of athletic teams and leagues that focus on much more than winning they also teach the value of a fair game, sportsmanship, and teamwork. The Athletics Program is dedicated to providing quality athletic competition, instruction, and participation for youth and adults in Raleigh.
Youth Athletics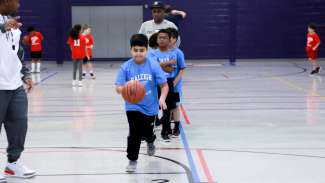 The Youth Athletics Program caters toward children ages 5-18 and provides numerous benefits from playing in organized leagues. Youth sports sponsored by the City of Raleigh Parks, Recreation and Cultural Resources Department provide the opportunity for boys and girls to learn good sportsmanship and progressively develop skills.
Adult Athletics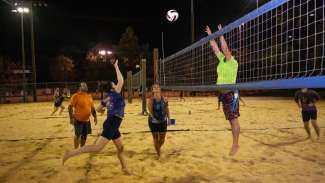 The Adult Athletics Program provides a great opportunity to stay active, encourage social interaction and community involvement while providing a safe, fun, family atmosphere. 
Athletic Park & Softball Complex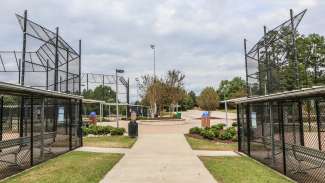 The City owns two large complexes that are suitable for larger sports tournaments and competitions.
Buffaloe Road Athletic Park
5900 Buffaloe Rd
Walnut Creek Athletic Complex
1201 Sunnybrook Rd
Volunteer
Youth Sports Coach
Raleigh Parks relies on volunteer coaches for all of our organized youth sports leagues. We are looking for coaches for basketball, lacrosse, baseball, football, tennis, swimming and more. If interested, contact Athletics at 919-996-6836.
Field Rentals and Reservations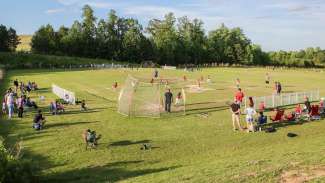 The Athletics Division handles all the field rentals for the City facilities. We have numerous types of fields (baseball, softball, multipurpose, open spaces and outdoor volleyball) across the entire city. Fees, sizes, setup and lighting vary.
Designations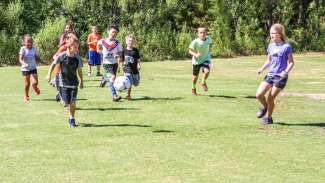 Better Sports For Kids Quality Program Provider Designation
The Better Sports for Kids Quality Program Provider designation was awarded to the City of Raleigh, Parks, Recreation and Cultural Resources - Athletics Division for 2018-2019 and 2020-2021. The Better Sports for Kids Quality Program Provider designation demonstrates the City of Raleigh's quality, safety, oversight, and commitment to the youth we serve. 
Learn More about Better Sports for Kids designation 
National Youth Sports Strategy Champion
Raleigh Parks is proud to be recognized by Health.gov as a National Youth Sports Strategy Champion (NYSS) Champion for our work in youth sports. Learn about the National Youth Sports Strategy
Healthy Snack Plan
When it's your turn to bring snacks for the team, it can be tough to decide which options are the best and healthiest. Here are a few tips to help you find tasty and healthy snacks the whole team can enjoy.
Learn More about Healthy Snack Plan