Our Virtual Open House runs through Dec. 2, and includes some in-person events.
November 15, 2022 New Bern Corridor Update at Tarboro Road Community Center from 6-8 p.m.
November 17, 2022 Ask a Planner event at Go Raleigh Station from 9-11 a.m.
November 29, 2022 Ask a Planner event at Go Raleigh Station from 9-11 a.m.
November 18, 2022 Ask a Planner event at Raleigh Union Station from 9 a.m.-1 p.m.
November 30, 2022 Ask a Planner event at Cary Regional Library from 12-2 p.m.
Virtual Live Q&A Session
November 30, 2022 Virtual Ask a Planner Session from 6-7 p.m.
About Bus Rapid Transit
Bus Rapid Transit is coming to our region! Planning is underway for fast, reliable, frequent service along four key corridors and we expect service to be fully available by 2030.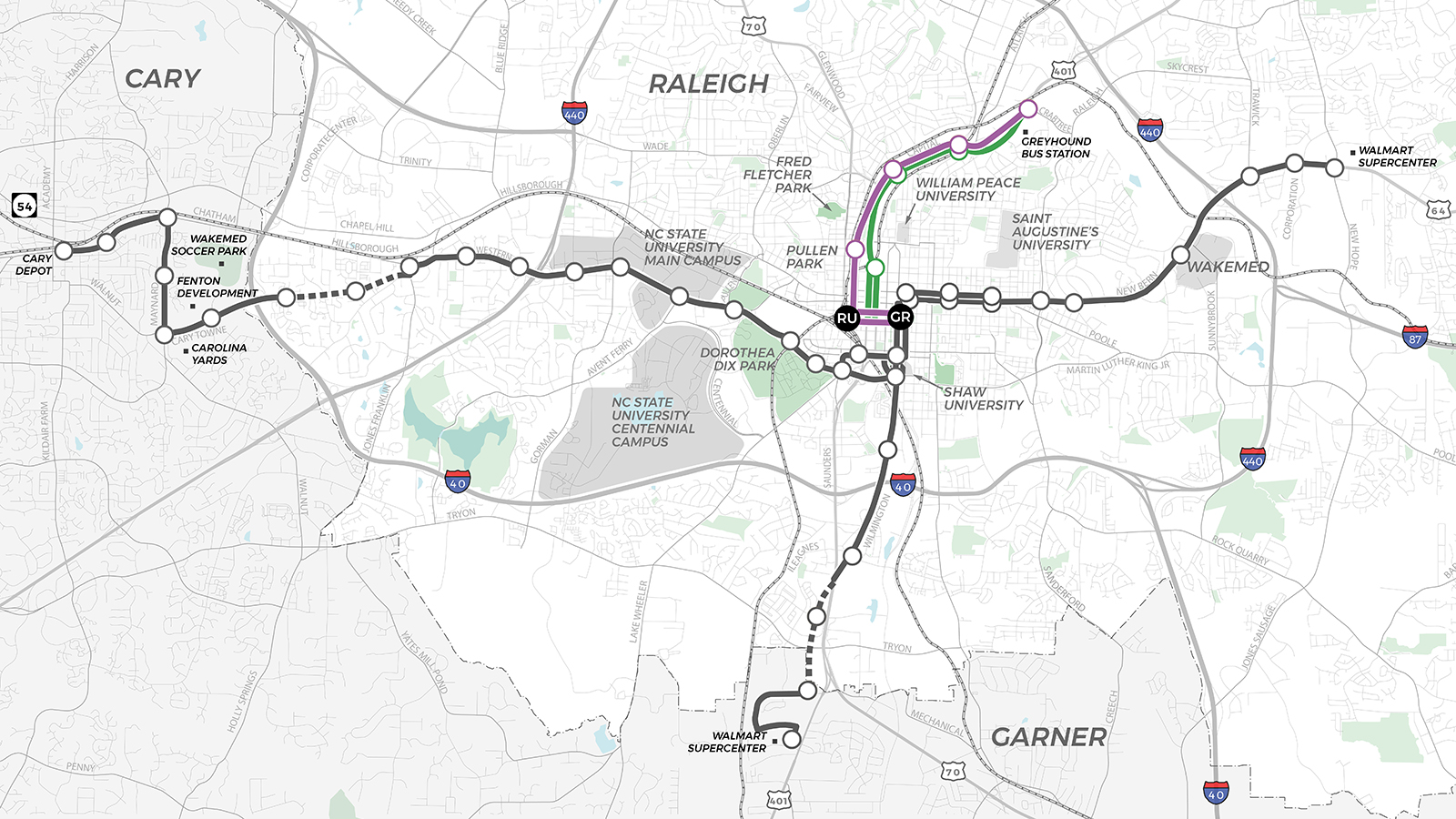 In November of 2016, Wake County voters approved a plan for focused investment in public transit which puts the implementation of the Wake County Transit Plan in motion. The plan calls for building approximately 20 miles of transit lanes along four (4) Bus Rapid Transit corridors within Wake County (Wake BRT).
Current Wake BRT related studies being developed through the City:
In November 2020, City of Raleigh staff and consultants hosted a Virtual Open House to provide an overview of the BRT program, provide project-specific updates and gather public and stakeholder feedback. Future engagement sessions are planned for Spring of 2021.
Also, check out our engagement portal to find the latest ways you can get involved in the process and view the results of our past surveys.
In 2019, a BRT Stakeholder Committee was created to provide an opportunity for stakeholders to provide feedback to and collaborate with BRT projects. To learn more about quarterly meetings and materials discussed, please visit BRT Stakeholder Committee.
Type:

Transportation Improvements