Raleigh's Community Climate Action Plan (CCAP) aims to reduce City-wide greenhouse gas (GHG) emissions 80% by 2050.
The City's first community-wide plan for action was released in 2021 and was developed with the help of experts, leaders, community organizations, and City staff. The Plan looks at Raleigh's sources of emissions and offers strategies to reduce them.
The CCAP lays out a plan for Raleigh to:
Reduce GHG emissions from energy use, transportation and waste
Build community resilience to the impacts of climate change
Support climate equity in Raleigh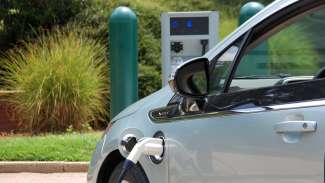 View the Plan
In the Raleigh community, residents and businesses have been taking their own actions, from installing solar panels on roofs to riding their bikes to work to reduce GHG.
These small actions add up, but in order to achieve our goal and make the impact needed on climate change, we must all work together!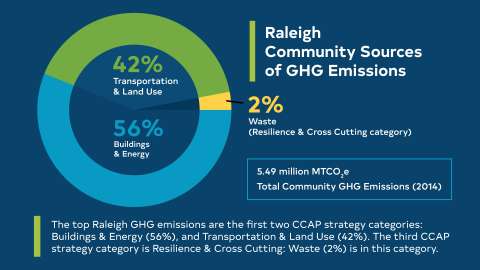 Raleigh's Work on Climate Action
Raleigh has been working to reduce emissions and prepare for climate impacts since 2007. Learn what we've been doing