---
Triangle Smart Cities Summit 2019 Presentations
About the 2019 Event
Summit Agenda
Directions
Parking
Sponsors
---
The City of Raleigh and North Carolina State University hosted the 2019 Triangle Smart Cities Summit on Oct. 16, 2019 at the Raleigh Convention Center.
The free event brings together city, industry, business and academic leaders to engage in discussions and share ideas on how to make our region a smarter and more connected community. Together, we'll explore current and future challenges we face, and how we can work towards making the Triangle a smarter region.
Read Raleigh's Smart City Strategy.
Make sure to check back later this year for updates on the 2020 event. 
Triangle Smart Cities Summit 2019 Presentations
This year's presentations ranged from digital inclusion to artificial intelligence, maps and transportation. 
About the 2019 Event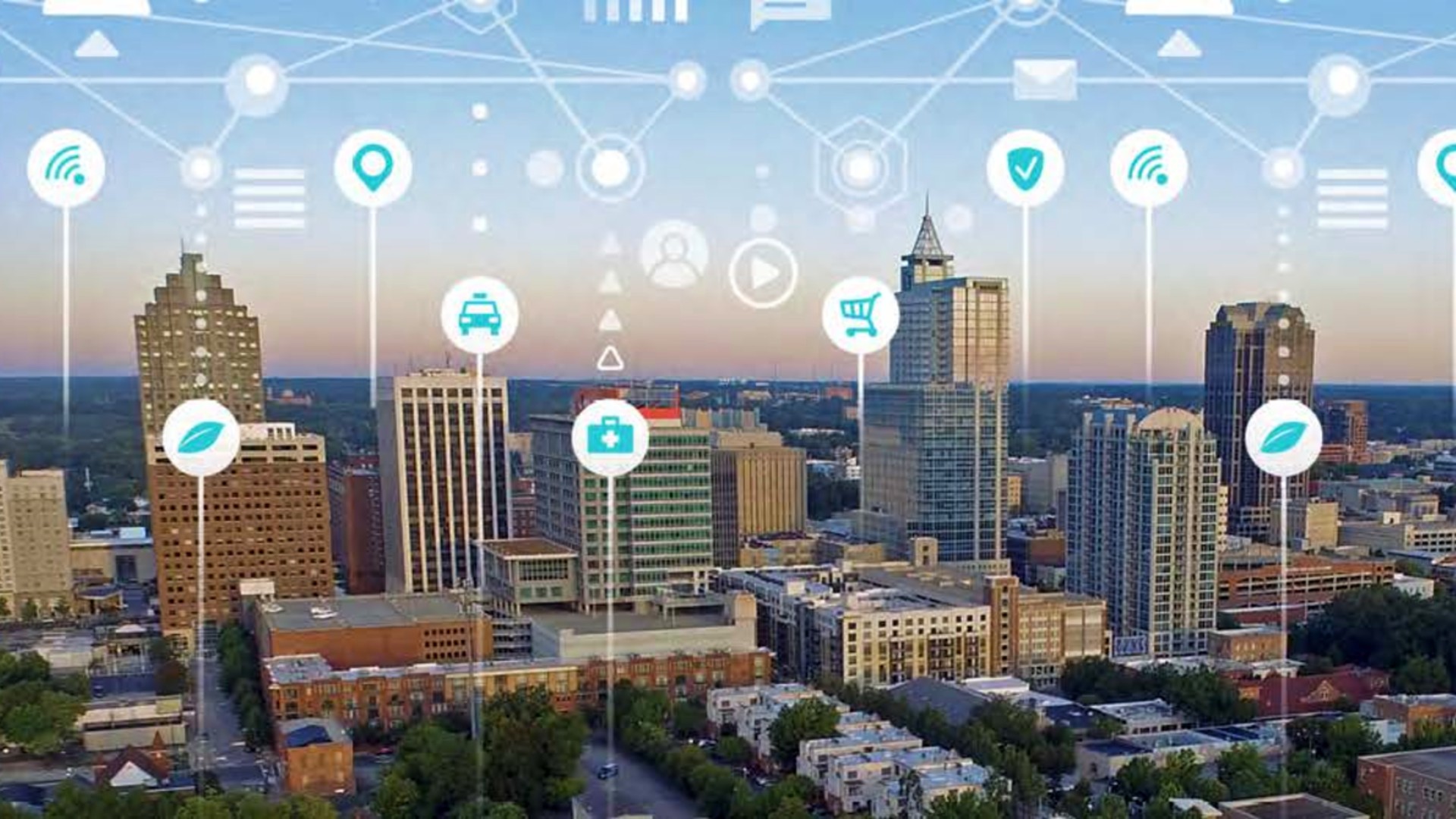 Date: Oct. 16, 2019
Time: 8:30 a.m. – 4:30 p.m.
Location: Raleigh Convention Center
Themes: 
Digital inclusion, Transportation and mobility, Collaborations, Smart city accomplishments, Academic research, Artificial intelligence and Connectivity and Internet of Things.
Summit Agenda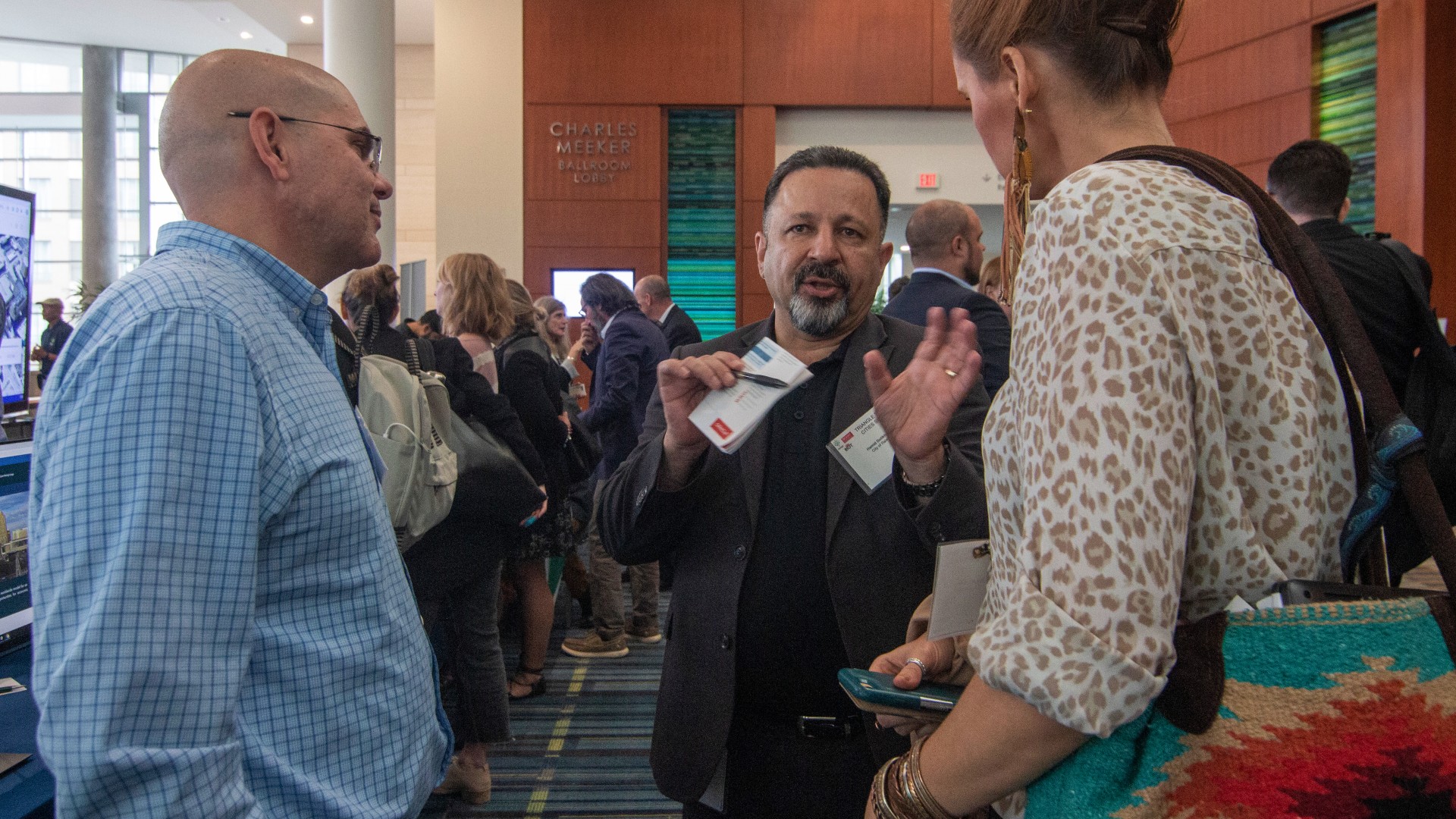 Smart Cities Event Agenda 
8 a.m. - Doors Open
8:30 a.m. - 8:45 a.m. - Welcome Remarks
8:45 - 9:30 a.m. - "How Digital Inclusion Drives Economic Development and How Your City Can Make a Difference", Will Aycock, City of Wilson
9:30 - 10 a.m. - Smart Cities & Maps: A Global Perspective Mansour Raad, Esri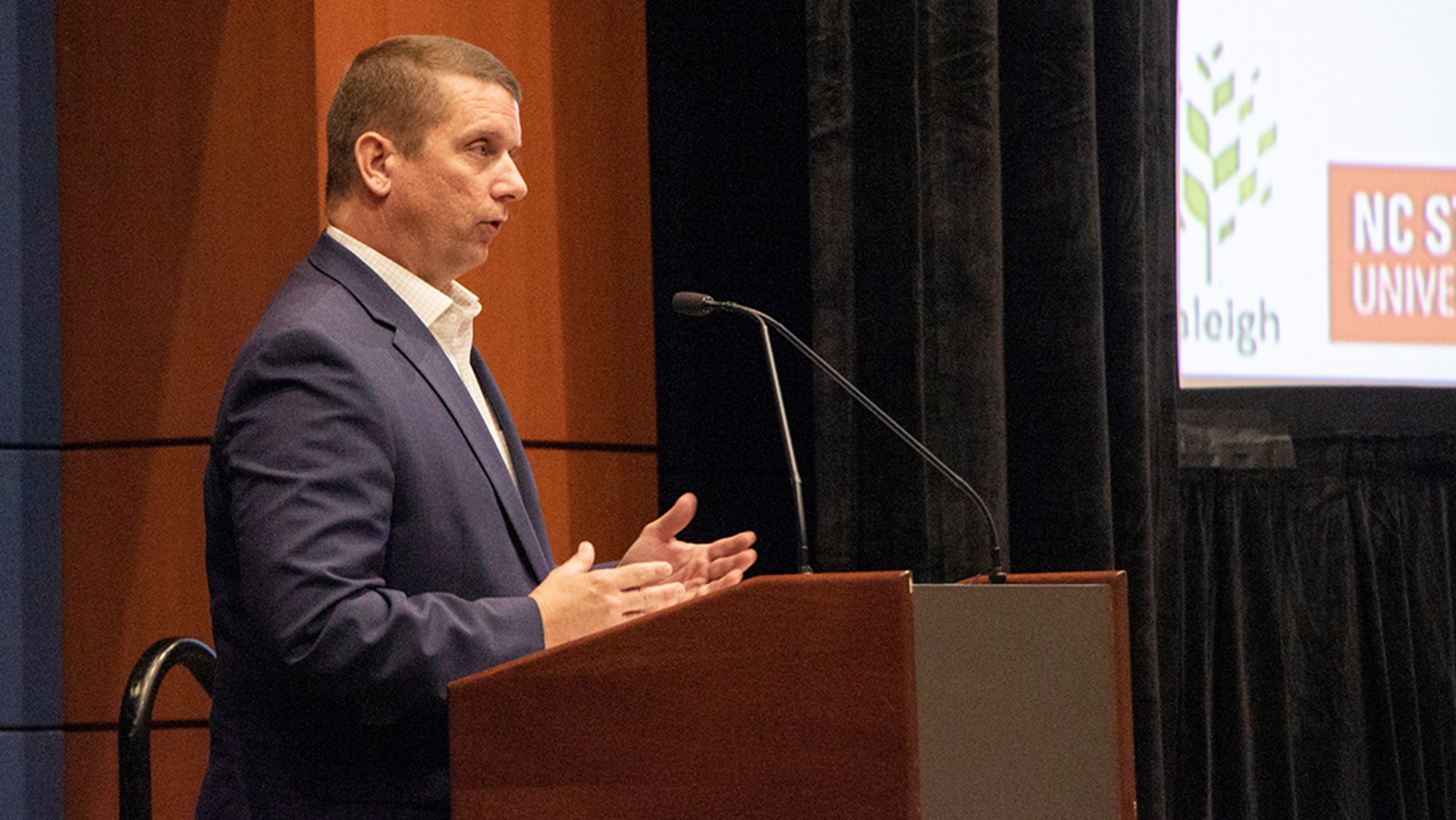 10 - 10:30 a.m. - "Where We are as a Region" Nicole Raimundo, CIO, Town of Cary
10:45  -11:45 a.m. - AERPAW: A PAWR Platform – Advancing 5G and Unmanned Aerial Systems 
(UAS) Communications, Terry Yates, Moderator, Town of Cary
Darshan Divakaran, NC Department of Transportation
Ismail Guvenc, NC State University
Gerry Hayes, North Carolina Wireless Research Center
Joe Kochan, US Ignite
Noah Otto, City of Raleigh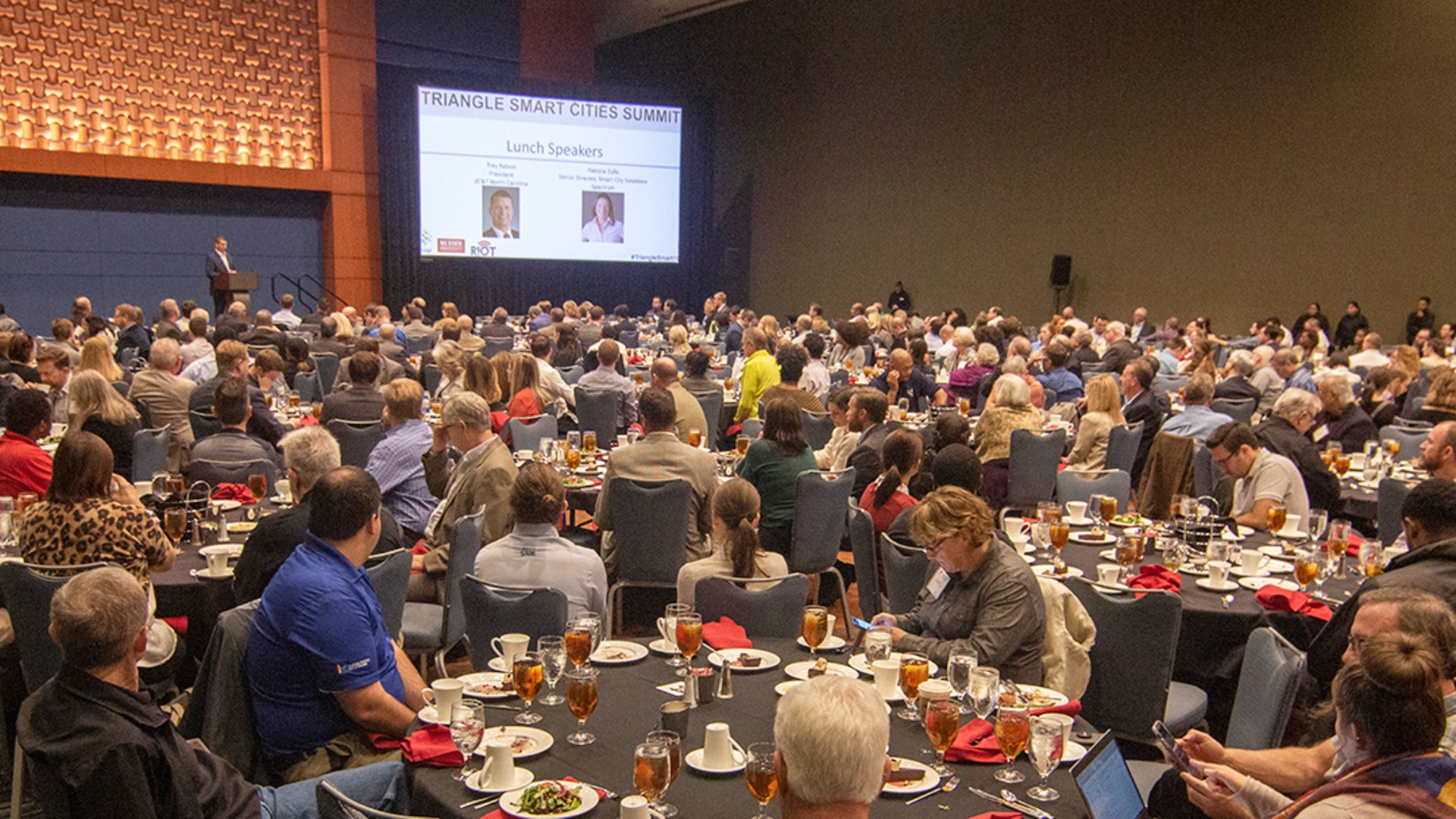 Noon - 1 p.m. - LUNCH speakers TBA
1 p.m. - 1:45 p.m. - Innovation from Everywhere panelists 
1:45 p.m.  - 2:30 p.m. – How to Make it Happen – Smart City Implementation Strategy Adelaide O'Brien and Curt Savoie- IDC
2:45 p.m. - 3:30 p.m. – Wireless Infrastructure Panel panelists 
3:30 p.m. - 4 p.m. – Collaboration and Partnership in Stormwater panelists 
4 p.m. - 4:10 p.m. - Closing Remarks
*Agenda current as of 9/23/19 and subject to change
Directions
How to get to the Raleigh Convention Center, at 500 S. Salisbury St., Raleigh, NC
From points west: 1-40 East to exit 298B South Saunders Street
From points east: 64/264 to I-440 East; merge onto I-40 West and exit at 298B South Saunders Street
From points south: US-1 North to I-40 East; exit at 298B South Saunders Street
From points north: US-1 South into the city; left on Lenoir Street
GoTriangle provides public transportation throughout the Triangle region; view routes and schedules.
Parking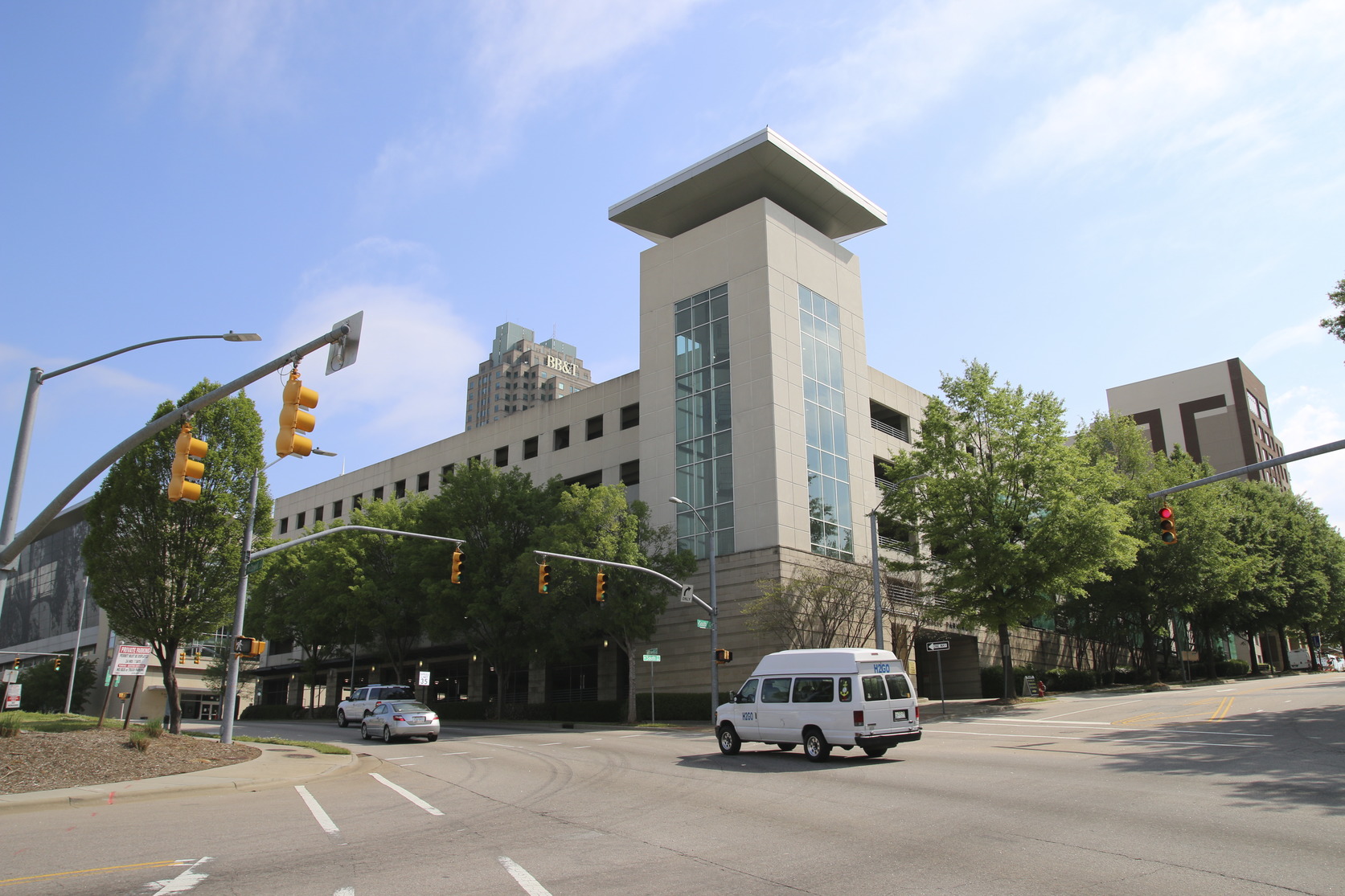 Several public parking decks are located near the Raleigh Convention Center. The closest deck is the Performing Arts Parking Deck.
Accessible parking: First-level of each garage and near elevators on upper levels (varies by deck). See more information on ADA accessibility at the convention center.
Check out the downtown Raleigh interactive parking map
Drivers can download the City's Passport Parking app and securely pay for metered parking using a debit or a credit card.