---
Saint Monica Teen Center
Teen Zone
Raleigh Youth Council (RYC)
Team Building
Summer Camps
Purpose
---
The Teen Program offers exciting and stimulating opportunities for teens between the ages of 12 and 17 in Raleigh and Wake County. Check out the wide variety of recreation programs that we offer for the teens of Raleigh and Wake County!
Saint Monica Teen Center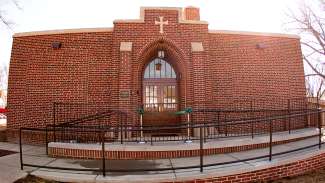 The Saint Monica Teen Center offers a wide range of programs and opportunities. A free membership available for teens between the ages of 13 and 19 currently enrolled in middle or high school.
Saint Monica Teen Center Director
Jason Jones, 919-996-4770
Teen Zone
Teen Zones are dedicated spaces within the City of Raleigh Community Centers for teens. Teen Zones are dedicated to creating safe and diverse environments for the teen community and are designed to empower youth, foster creativity, and promote diversity, equity, and inclusion.  Stop by the Teen Zone closest to you for recreational activities such as PS4, basketball, movies, computer and internet access, and music. The Teen Zone will also include classes, special events, field trips, leadership opportunities, service learning, and daily activities for which teens can register separately.
Registration is required for the Teen Zone. Register online using RecLink.
Hours: Monday-Friday 3 to 6 p.m. 
Ages: 12-17 years old
Locations
Program Supervisors
Chiffonda Holloway, 919-996-2142
Alec Craven, 919-996-4768
Raleigh Youth Council (RYC)
The Raleigh Youth Council is a forum for high school students to freely express their ideas and opinions and serve as advocates for teens throughout Wake County. The council serves as an opportunity for teenagers to share in civic engagements, leadership opportunities, community service, recreational outings, fundraising events, and participate in special events such as the Youth Legislative Assembly and State Youth Council Conferences. If you are a teenager looking for an opportunity to develop your leadership skills, meet new friends, need volunteer hours at school, or just want to make a valuable difference in your community then join the Raleigh Youth Council at our next meeting. 
Meetings
Meetings will be held every second and fourth Monday of the month from 7 to 8 p.m. at Laurel Hills community center.
If you're interested in joining, please contact Carmen Myles at 919-996-2141 or register on Reclink and attend a meeting.
Team Building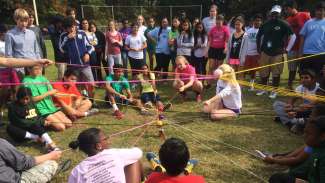 Let the Teen Program staff custom design a teambuilding workshop to help meet your group's needs and challenges. Initiative activities are utilized to enhance problem-solving, team building, conflict resolution, and other life skills through experiential learning and will be tailored to your specific group.
These programs are great for schools, church groups, student councils, drop-out prevention programs, and many other established youth groups. Courses will be held at the site of the participants' choosing and will be scheduled according to availability. Please contact the Teen Program at least one month in advance of desired program date.
The cost is $20 per staff hour of the program with a minimum of two staff. We require a staff member to student ratio of one to ten.
Program Supervisor
Kent Hunt, 919-996-2140
Summer Camps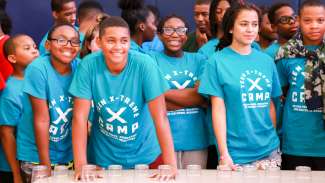 The Teen Program offers Teen X-Treme Summer Camp as well as a variety of Specialty Camps.
Purpose
The purpose of the program is to provide opportunities for teens to create, plan, and implement programs, and to design and develop projects and special events that will be of benefit to their peers, the community, and to themselves as individuals. Through recreational, educational, social, empowerment-based, and career exploration activities, teens can discover ways to make important personal developments.
Teens participating in these programs are encouraged to take an interest in their personal growth and development and to realize their potential leadership ability and role as responsible young adults.