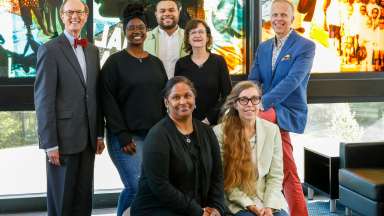 Arts Commission
Raleigh Arts
Address
John Chavis Memorial Park
505 Martin Luther King Jr. Blvd.
Raleigh, NC 27601
More Information
The City of Raleigh Arts Commission (CORAC), established in 1977, proudly holds the distinction of being the first municipal arts commission created in North Carolina. Serving as the official advisory body and advocate for the arts to the City Council, the Arts Commission is dedicated to the ongoing goal of connecting people to the arts and building a vital and ever-expanding creative community for Capital City residents and visitors.
Meetings
Held on the third Tuesday of each month from 5:30 p.m. to 7 p.m. at the John Chavis Memorial Park Community Center located at 505 Martin Luther King Jr. Boulevard, Raleigh NC 27601.
Open to the public
Annual Work Plans & Reports
Standing Committees
Communications & Community Engagement (CCE)
There are no upcoming events.