The City is committed to creating, preserving, and encouraging the development of affordable housing units in Raleigh. Beginning in 2016, the City established an aspirational goal to create 570 affordable housing units a year for 10-years, with a grand total of 5,700 housing units by 2026.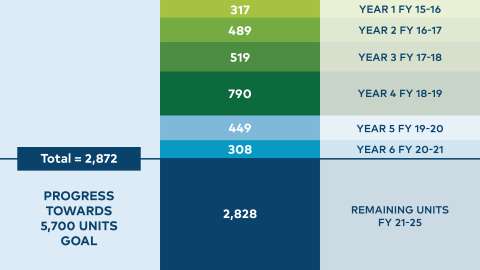 So far, the City has completed about half of the 10-year goal.
The City has created and preserved 2,872 affordable housing units to date, and the City is projecting to complete another 544 units this current fiscal year.
The City's efforts primarily serve low- and moderate-income (LMI) individuals and families. The LMI income limits are set each year by the U.S. Department of Housing and Urban Development.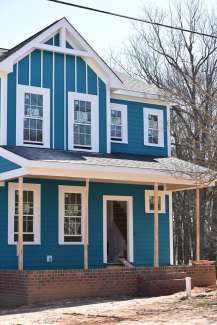 How We Work to Meet Our Goals
The affordable housing goal counts housing units that have been created and/or preserved through the following four activities: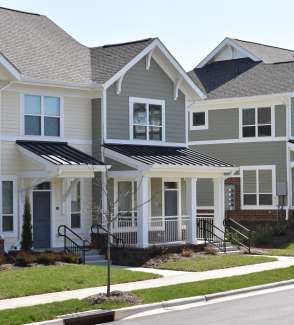 Affordable Housing Bond 
The Affordable Housing Bond is an investment to support and enrich the lives of residents with household incomes that are 30%, 50%, 60%, and 80% of AMI. The bond, totaling $80 million, will be spent in stages over the next five years. To learn more, please visit the links below:  
Affordable housing is important to City residents with stable housing benefit from increased family stability, improved education opportunities and career advancement, and reduced risks of homelessness. Affordable housing is also a key factor in community vitality and continued economic growth.
The City will continue to work toward the aspirational affordable housing goal, and periodic updates will be added to the Housing and Neighborhoods website.