---
General Eligibility Requirements
Grant Opportunities by Category
Grant Locator Service
---
The City of Raleigh provides grant and other funding opportunities for local non-profits, businesses and area neighborhoods organizations or groups in various categories: arts, human services, and community enhancement.
General eligibility requirements must be met for a non-profit to be considered for funding.
General Eligibility Requirements
Organizations must meet the following criteria to be eligible for financial assistance from the City of Raleigh:
| Eligibility Criteria  | Description |
| --- | --- |
| Nonprofit Status  | Grants may be awarded only to nonprofit agencies, chartered by the State of North Carolina, that have federal and state tax‐exempt status and can provide letters from the IRS and NC Department of Revenue. |
| Non-Discrimination | Grants may be awarded only to agencies that certify they will comply with the City's non-discrimination policy, a clause in the contract between the City and an agency. |
| Accessibility | Applicant agencies must demonstrate that facilities and projects will be accessible to people with disabilities. |
| Organizational Stewardship | The organizations are encouraged to have year‐round managerial leadership and an active board of directors that is reflective of the community it serves.  |
| Financial Controls | The applicant agency must have an adequate financial management system in place to maintain effective control and accountability over all funds, property and other assets. Sufficient backup documentation is required in order to be reimbursed for eligible expenses. |
| Complete Application | The application is submitted by the grant deadline, is accurate and all components of application are provided. |
| Maximum Funding Level  | The maximum level of funding that can be requested by a nonprofit agency is 25 percent of the agency's total actual operating expenses for the last completed fiscal year. |
| Two Categories Policy                    | Non-profit agencies can be awarded funding in only two grant categories. Please note: Individuals are not eligible to apply directly for funding. |
Grant Opportunities by Category
Find the category and grant opportunity that fits your needs from the list below. Each has its own application procedure and program requirements.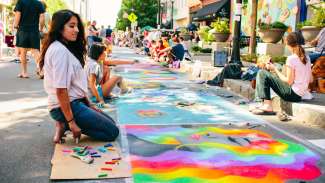 Human Service Agency Funding: Annual grants to nonprofits, headquartered in Raleigh, that provide direct services to low-income Raleigh residents identifying with one of the targeted groups: elderly, youth, individuals with a disability, individuals who use substances, and are homeless. Learn More about Human Services Agency Funding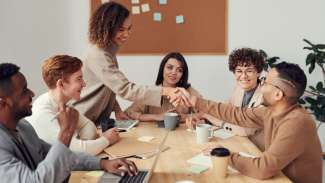 Grant Locator Service
The City offers free access to an online grant locator service for Raleigh-based non-profit organizations to research and investigate available grant opportunities. Apply for access.