---
Eligible Uses
Phased Approach
Five Areas of Funding
Give Us Your Feedback
Annual Reporting
ARP Video Updates
Resources
---
The City of Raleigh was awarded $73.2 million that must be spent by December 2026 through the American Rescue Plan Act 2021. It was signed into law by President Joe Biden on March 11, 2021.
This once in a generation investment will:
Be awarded in three phases based on City Council priorities, community input, and recommendations from completed studies.
Give the public a chance to tell us how to prioritize ARPA funding using our interactive simulator tool
Make sure to check back regularly for updates as specific decisions about funding allocations are made.
Eligible Uses
Funding from the American Rescue plan can be used to:
Improve community health readiness;
Address negative economic impacts caused by the COVID-19 pandemic, including small businesses support;
Aid the communities and populations hardest hit by the crisis;
Alleviate systemic challenges that face our community; and,
Invest in water, sewer, and broadband infrastructure.
Phased Approach
There are three planned phases. The first is already underway. Information about each phase was also presented to City Council. 
PHASE 
 DESCRIPTION 
Phase 1 (Aug. 2021)
 The initial phase seeks to provide immediate relief to address negative impacts caused by the COVID-19 pandemic.  The City is seeking to:

Provide support to agencies assisting disproportionately impacted communities
Support small businesses and hospitality, including downtown revitalization
Begin identifying revenue loss and eligible uses of funding

Phase 2 (6-9 months)
This phase seeks to align funding with identified City Council and community goals.  This phase lines up conversations with the council and community and funds projects that are important to the recovery efforts in the community. 
 
Phase 3 (12 month plus)
This phase will reassess community needs as part of the FY24 budget process to ensure funding is fully appropriated by December 2024.  The City will have until 2026 to fully spend down appropriated funding.
Five Areas of Funding
There are five areas that have been identified in the City of Raleigh for ARPA Funding. They include Economic Recovery, Housing/Homelessness, Community Health, Transit, and Infrastructure.
Each of these areas of funding are broken out below, which shares projects that have already been funded for each area. As additional items are funded, this page will be populated with those projects in their respective categories.
Projects2>
Give Us Your Feedback
The American Rescue Plan priorities simulation is now live! Help us rank this once-in-a generation investment.
The simulation tool allows users to add funding in areas that they believe are priorities for the City. Once you have allocated all the funding across the areas, be sure to hit "submit". You can even provide comments for specific projects that you believe deserve funding. City Council will use this information as they consider more funding options.
Note: The City of Raleigh received $73.2 million in funding from the America Rescue Plan. The budget simulator shows $71.9 million in available revenue because $1.3 million of the funding is dedicated to ongoing costs associated with positions that are being added to support the implementation of the plan.
Annual Reporting
Annually, you can also track projects and spending through our American Rescue Plan Recovery Report that is submitted to the federal government. The Recovery Plan provides
information on the recipient's projects and how they plan to ensure program outcomes are achieved in an effective and equitable manner. Reports will come out once a year. This year's report was due on Aug. 31, 2021. 
ARP Video Updates
The Raleigh City Council receives updates and staff recommendations related to the American Rescue Plan projects. View videos below. Make sure to check back as updates will continued to be added.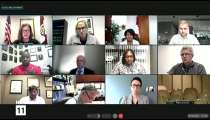 City Council Meeting ARP Phase 2 Proposal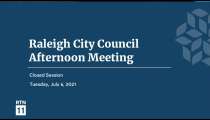 American Rescue Plan Funding Initial Phase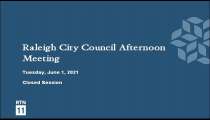 American Rescue Plan Federal Guidance
Resources
Want to know more about the American Rescue Plan? The federal government, state and local groups have compiled resources and information about best ways to use the funds. You can view these below.