Transit is a means of connecting people with opportunity. It also is a tool for improving sustainability and equity. In a growing city like Raleigh, transit helps people get around in a way that is affordable, supports walkability, and that reduces carbon emissions.
Making the most of a transit investment means thinking about how to grow around transit. The goal of this New Bern Station Area Planning project is to support healthy, affordable, and equitable neighborhoods around the city's planned bus rapid transit (BRT) system. These neighborhoods will offer a range of places to live and work. Streets will be safe and comfortable for people walking and taking the bus.
This process is separate from the design of the New Bern BRT itself. It is a community planning process that will consider areas within a short walk of the BRT stations along New Bern Avenue.
Looking for a quick introduction to the project? Check out this brief video.
We'd like to hear about your vision for the area and what you think this process should focus on. Please take this quick survey in English or Spanish to give us your thoughts!
The planning area is shown in the map below (click the map to enlarge).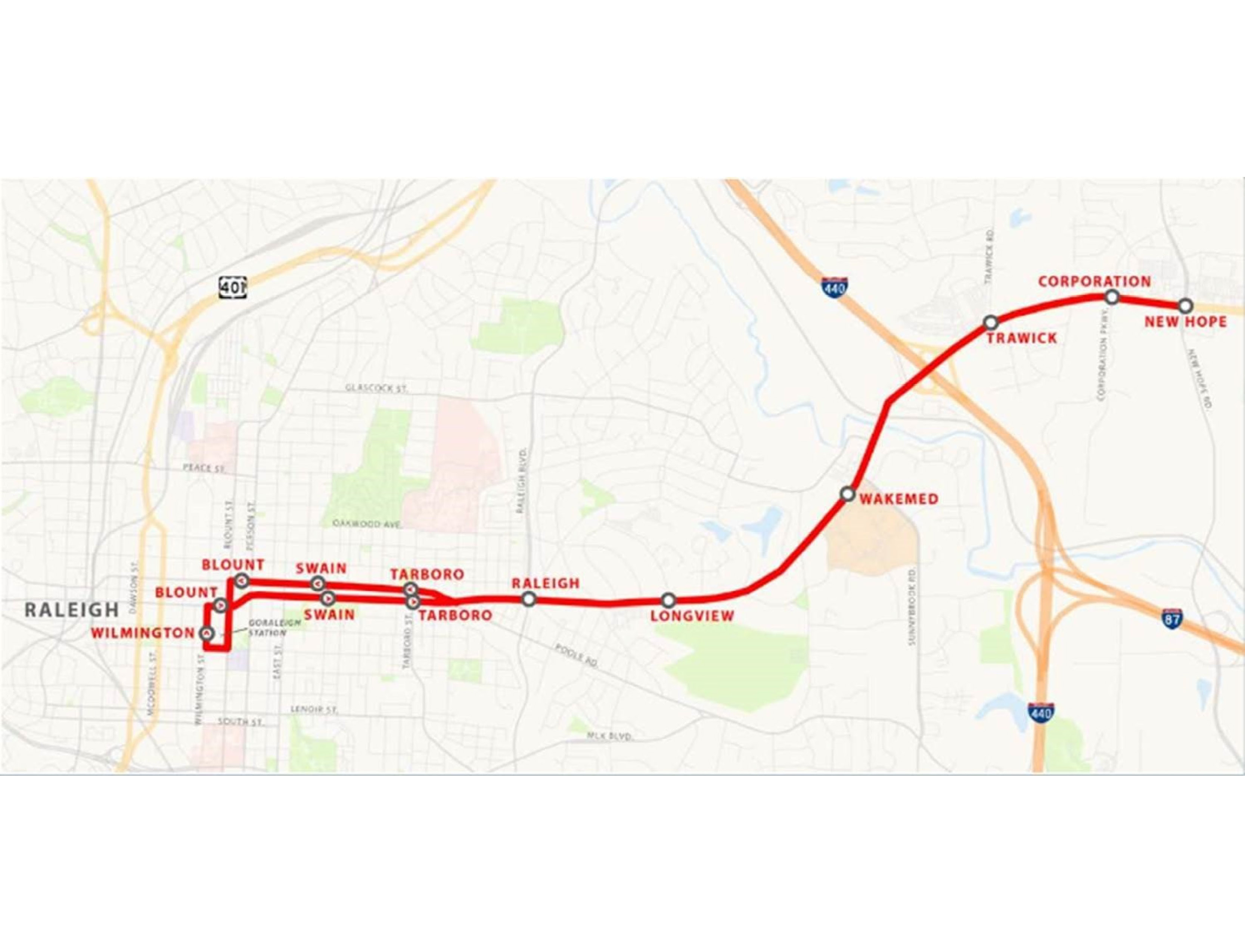 We recently held some introductory conversations online and in person to talk about the goals and timeline for this process. If you missed them, don't worry! View the presentation from the meetings.
If you'd like to watch the recording, see the video below.
Type:

Corridor Studies

Date Range:

-

Project Lead:

Jason Hardin, Senior Planner