---
Nature Connection
Nature Parks and Preserves
Nature Programs for Groups
Annual Reports
---
Raleigh Parks operates several nature preserves which provide programming and access to the outdoors for everyone to enjoy!
Nature Connection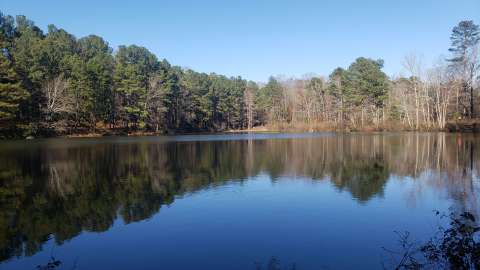 To continue our mission of connecting you to our parks and nature preserves, enjoy these nature-themed activities, how-to videos, and educational tidbits about our native flora and fauna. ​​​​​​
Get monthly email updates to your inbox by subscribing to the Nature Connection newsletter.
Nature Connection Articles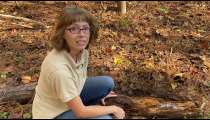 Life Beneath a Rotting Log
Webs and their Weavers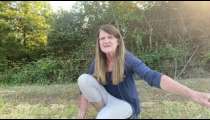 From Tiny Seed to Giant Pumpkin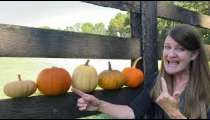 Counting Pumpkins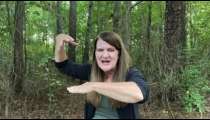 Pumpkin Song
Nature Parks and Preserves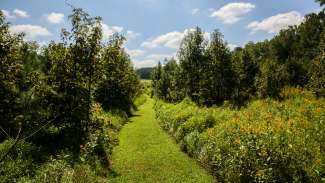 157 acres of land along Falls Lake gifted to create its first designated nature preserve. Dr. Annie Louise Wilkerson, a renowned Raleigh doctor with many pioneering achievements in her 53-year career in medicine, stipulated in her will that the park be maintained as a "nature preserve park" used for the primary purpose of nature and wildlife education.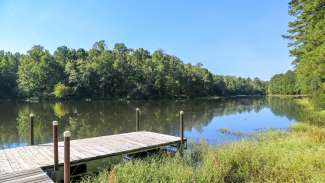 237-acre park with hardwood and pine forests, wildflowers and ferns, wetlands, and two lakes. A variety of habitats in the park provide wonderful wildlife viewing. Waterfowl, turtles, and fish can be seen at both lakes. Evidence of many mammals can be found along the creek banks and trails.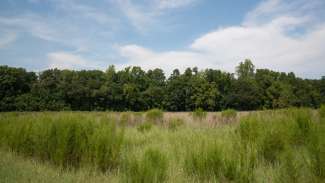 Carved out by the meandering Neuse River, the 146-acre Preserve sits on a U-shaped jewel of land in northeastern Wake County.  Exceptional natural resources include wetlands, hardwood forests, grasslands, and abundant wildlife.  Excellent birdwatching is available all year.  A restored farmhouse is home to nature education programs and interpretation of the land's rich cultural heritage.  The site, awarded a SITES certification for sustainable design, features solar lighting, compost restrooms, and landscape features protecting wetlands.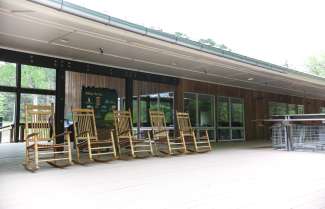 A "green" built facility is within a 59-acre park boasts a variety of songbirds and hummingbirds, as well as raptors including red shouldered hawks, barred owls, and even the occasional bald eagle. Waterfowl including great blue herons, wood ducks, and geese are regularly sighted. Mammal visitors include deer, foxes, groundhogs, beaver, and more. A rich variety of reptiles and amphibians make their homes here as well.
Nature Programs for Groups
Raleigh Parks, Recreation, and Cultural Resources Nature Programs offer a variety of group programs at several parks around the City. These programs are hands-on and curriculum based for school groups, preschools, homeschools and other groups.
Annual Reports
Connecting people to nature today to preserve nature for people tomorrow.
Check out our Annual Reports
2019-2020
2020-2021