---
Capture It! Stormwater Arts Contest
Sertoma Arts Center 2023 Gallery Program
Block2 Gallery Video Series
---
Calling all 8th-12th graders in Raleigh! Stormwater is accepting applications for the Capture it! Stormwater Arts Contest. Winners will be selected based on messaging, creativity, and quality and win a $500 prize.
Learn more about the Capture it! Stormwater Arts Contest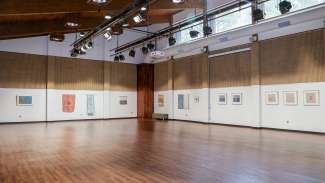 Deadline: June 30, 2022
Designed to serve as one of the City of Raleigh's community exhibition spaces, Sertoma Arts Center's Gallery Program has introduced hundreds of artists to area residents and visitors. The 2023 Gallery Program is seeking artist applications.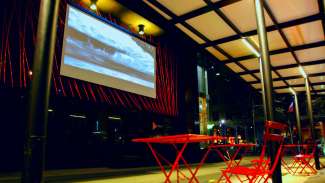 Deadline: Rolling
Raleigh Art's Block2 Gallery is an outdoor visual platform for video, digital and new media artists. Viewed after dark, the changing videos aim to expand a viewer's notion of what visual art is and introduce the community to new artists, ideas, and experimental mediums.
If you're interested in applying please email Stacy Bloom Rexrode, Curator of Exhibitions and Collections.
---