---
How to Grill Safely
Sign Up for Live Virtual Chats
Ways to Help Prevent Fires
---
The Raleigh Fire Department offers education and outreach services for children, schools, preschools, teachers, and day care providers. The education division also has classes and other outreach efforts for the business, residential, and targeted high-risk communities.
Sign Up for Live Virtual Chats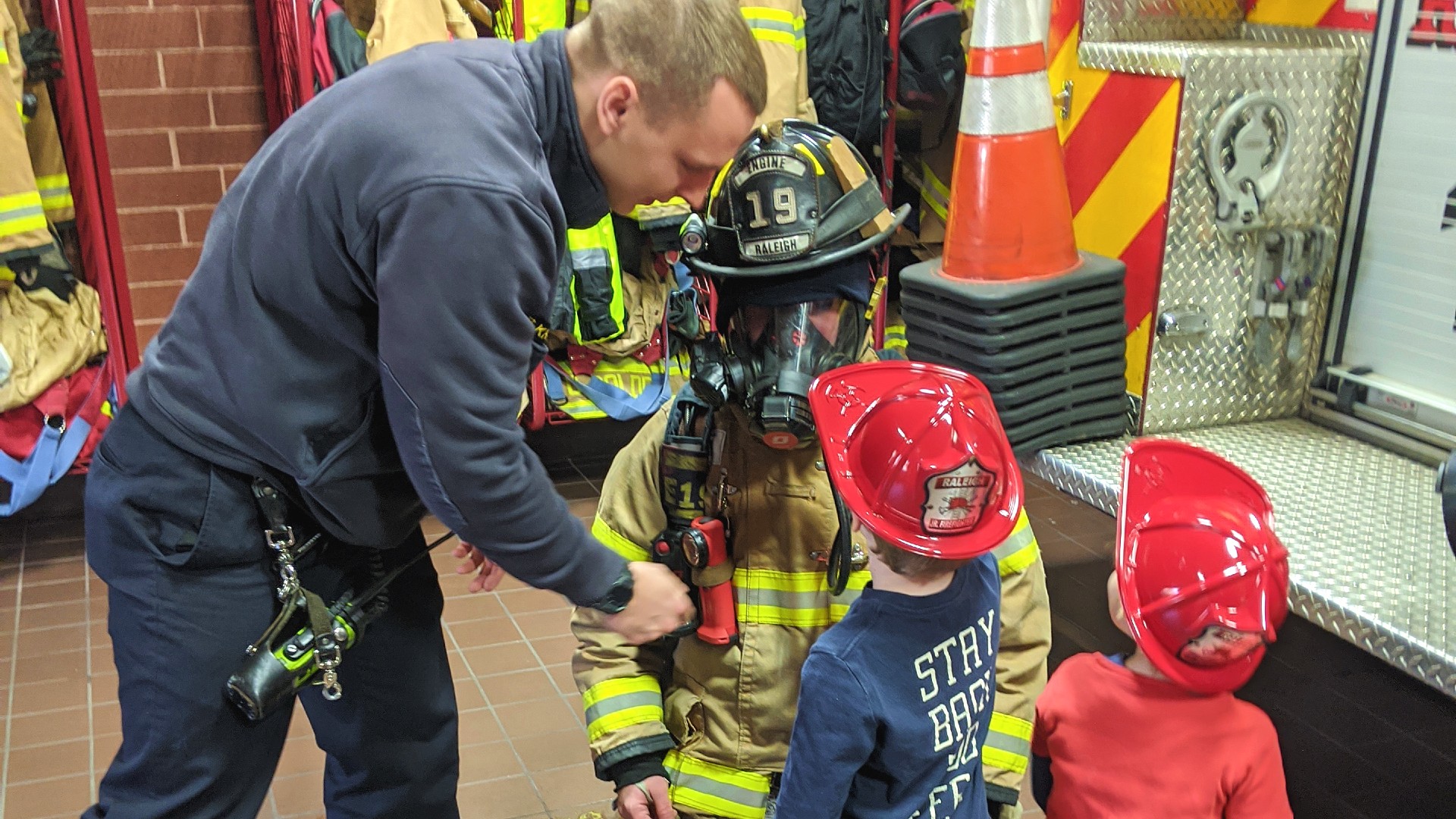 The Raleigh Fire Department now offers virtual live chats on fire safety topics for all age ranges -- from preschoolers to seniors. These virtual chats are about 20 minutes long using Google Hangouts, Microsoft Teams or Zoom.
Ways to Help Prevent Fires
"Close Before You Doze" 
Did you know you know that your family only has three minutes or less to escape a burning home? The Firefighter Safety Research Institute found the simple act of closing your door could have a potentially life-saving impact. Raleigh's Fire Department has joined the national "Close Before You Doze" campaign to raise awareness about the issue.
"As a fire department, we understand the importance of closing your bedroom door at night to slow the spread of fire. We feel compelled to deliver that message to residents who normally keep doors inside their home open," said Lt. Lemuel Hubbard of Raleigh department. "It is a very easy behavioral change that can make a big difference. The evidence is crystal clear that a closed door can help save your life, your possessions and your family."
"Close Before You Doze" Campaign
"Don't Cook If You Can't Look"
Cooking fires are the leading cause of home fires and home injuries in the United States. Learn more about what you can do to help prevent them.