---
Service in the Spotlight: Raleigh's Hazmat Team
Ask the Fire Chief
Discarded Cigarettes Can Cause Shocking Destruction
Keeping Score: 2022 Fire Statistics
We're All in it Together: Smoke Alarms Save Lives
Looking Back: Remembering the Original Seven
Retirements and Promotions
From Our Table to Yours: Station 25 Bang Bang Chicken
This is Us: Raleigh Fire Department
---
Keep up with the latest from the Raleigh Fire Department by subscribing to our quarterly newsletter, Raleigh Fire News. To subscribe, select the green "Sign Up" box on this page.
Service in the Spotlight: Raleigh's Hazmat Team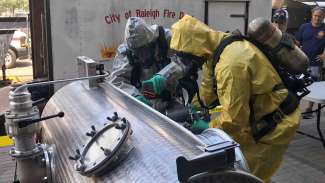 In the aftermath of the East Palestine, Ohio, train derailment, hazmat teams across the country have been in the spotlight. The Raleigh Fire Department's hazmat team is trained to handle hazardous materials and dangerous goods. The team also serves the entire Wake County area and participates in the North Carolina Hazardous Materials Regional Response program.
Ask the Fire Chief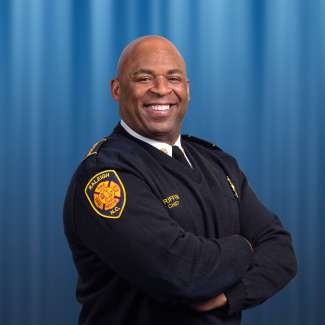 In this issue, Fire Chief Herbert Griffin answers the question, "How does the Raleigh Fire Department prepare to respond and maintain service operations during severe weather?" To submit a question, simply complete our Ask the Chief form.
Discarded Cigarettes Can Cause Shocking Destruction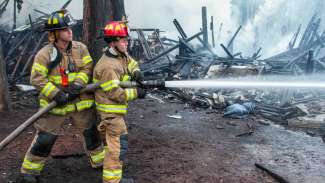 April 9, 2016, was a typical Saturday for Raleigh – until it wasn't. That day, one improperly discarded cigarette, combined with low humidity and windy conditions, caused a chain of events that local firefighters remember still.
Keeping Score: 2022 Fire Statistics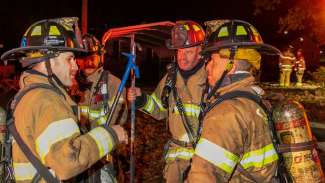 The good news for 2022 was that Raleigh had 44 fewer fires than in 2021. Our top two fire causes continued to be unattended cooking and improperly discarded smoking materials. However, the number of both types of instances was lower than in 2021. Learn more about the entire year's numbers, along with the last quarter's statistics.
We're All in it Together: Smoke Alarms Save Lives
Working smoke alarms can cut the risk of death from home fires in half. This year, the Raleigh Fire Department (RFD), in partnership with the American Red Cross, is holding a campaign to install more than 2,000 smoke alarms and to continue to raise awareness about the importance of working alarms.
Looking Back: Remembering the Original Seven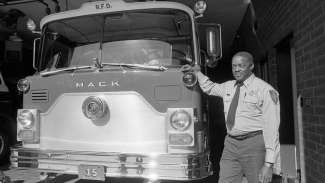 The first Black firefighters served the City of Raleigh beginning in the 1860s as members of volunteer fire companies, including the Bucket and Ladder Company (1872 to 1892) and the Victor Company (1870 to 1912). The second era of Black firefighters began in 1963, with the hiring of the City's first career Black firefighters. 
Retirements and Promotions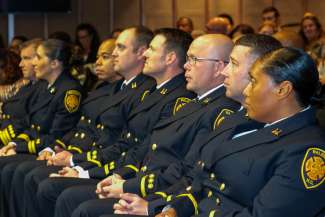 Congratulations to these Raleigh Fire Department members who retired or received a promotion within the past few months.
From Our Table to Yours: Station 25 Bang Bang Chicken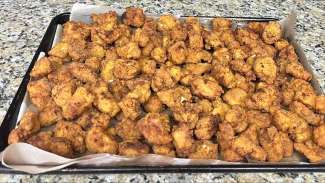 From the super crispy chicken coated in buttermilk and Panko breadcrumbs to the delicious, sweet chili mayo, this recipe is perfection! Thanks to Station 25 for sharing B Platoon's favorite recipe.
This is Us: Raleigh Fire Department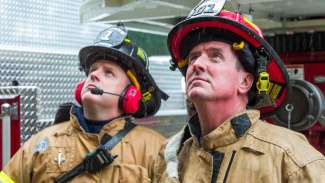 Learn more about the Raleigh Fire Department, its tireless members, and the often challenging but rewarding work in our new video.