---
Special Offers
School Age Programs
Preschool Programs
Sign Up Information
---
The City of Raleigh Parks, Recreation, and Cultural Resources Nature Program Area offers a variety of programs that align with the North Carolina Science Standards.  These may be held at City park locations or in your school classrooms. Our programs are arranged at the time and location the group requests and can cover two topics simultaneously. 
For more information, please contact the Nature Program at 919-996-6856 or email Donna Shinn.
Special Offers
Second Topic at Half Price: Want to make your field trip an even better educational experience? Book two topics for your students to enjoy while at the park. We offer a half price discount when a second topic is booked for the same day of programming.
Fall Season: Fall is a gorgeous time to visit our City parks! The leaves are changing, the temperatures are cooler and nature is thriving. Join us in the Fall (September-December) and experience your programs for just $40.
School Age Programs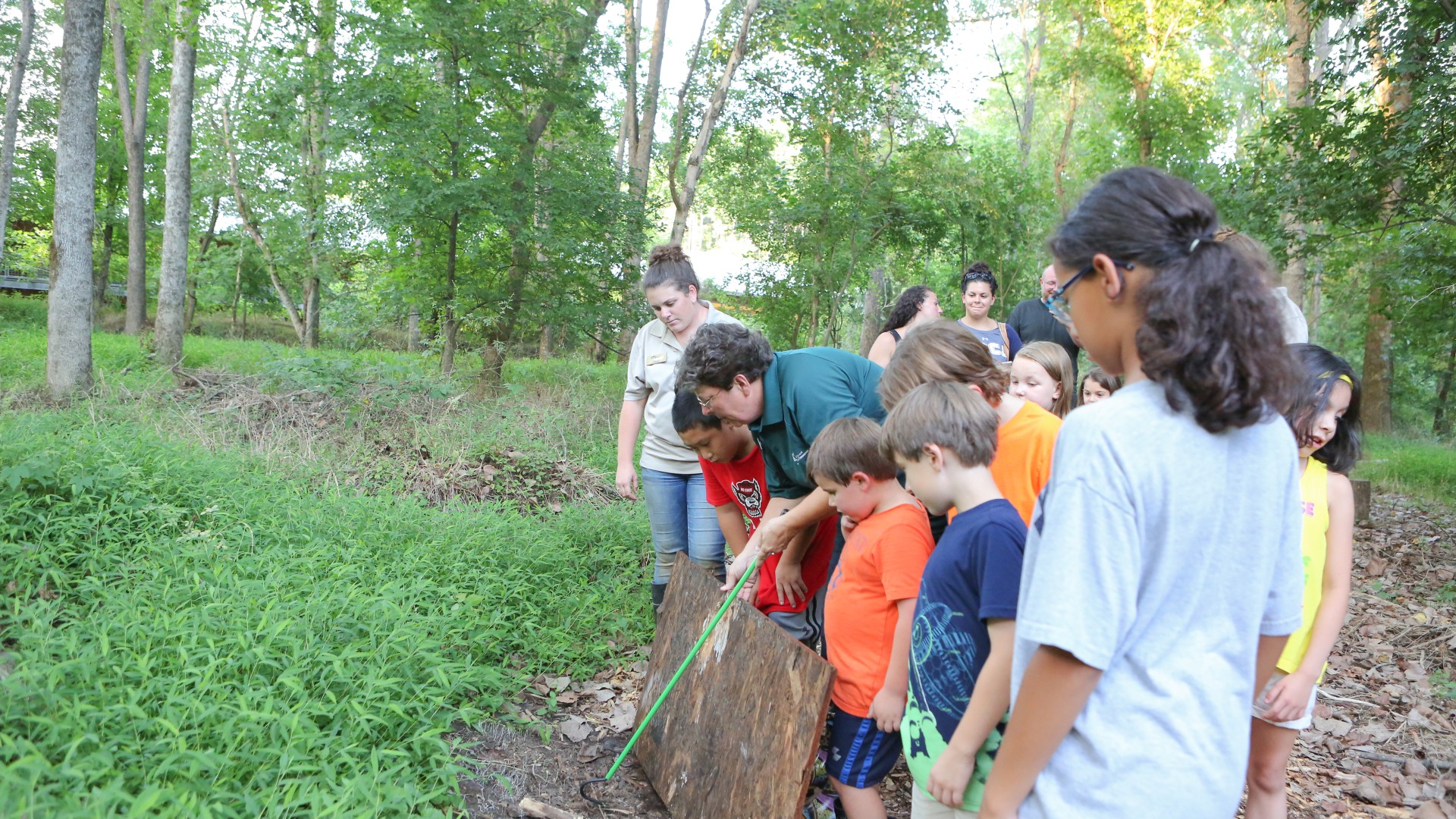 Our programs offer hands-on outdoor experiences on nature topics that correlate with North Carolina science curriculum standards.
Group Size: One classroom of students (we discourage splitting classrooms to ensure high-quality educational programming)
Chaperones Needed: One adult per five students
Duration: One hour (can be adjusted based on the group's transportation needs)
Cost: $50 per program (plus a travel fee if we visit your school)
Program Topics:
Amazing Avians
Adventures in Aquatic Life/Pond Study (available at: Laurel Hills Park, Powell Drive Park, Durant Nature Preserve)
Beneath our Feet
Critters Up Close
Ecosystem Connections
Exploring Ecosystems
Habitat Hunt
Investigating Insects
My, How You've Changed
Tree Lifecycle Scavenger Hunt
Animal Adaptations
Exploring Soil
Protecting Our Planet
Seed Science
Preschool Programs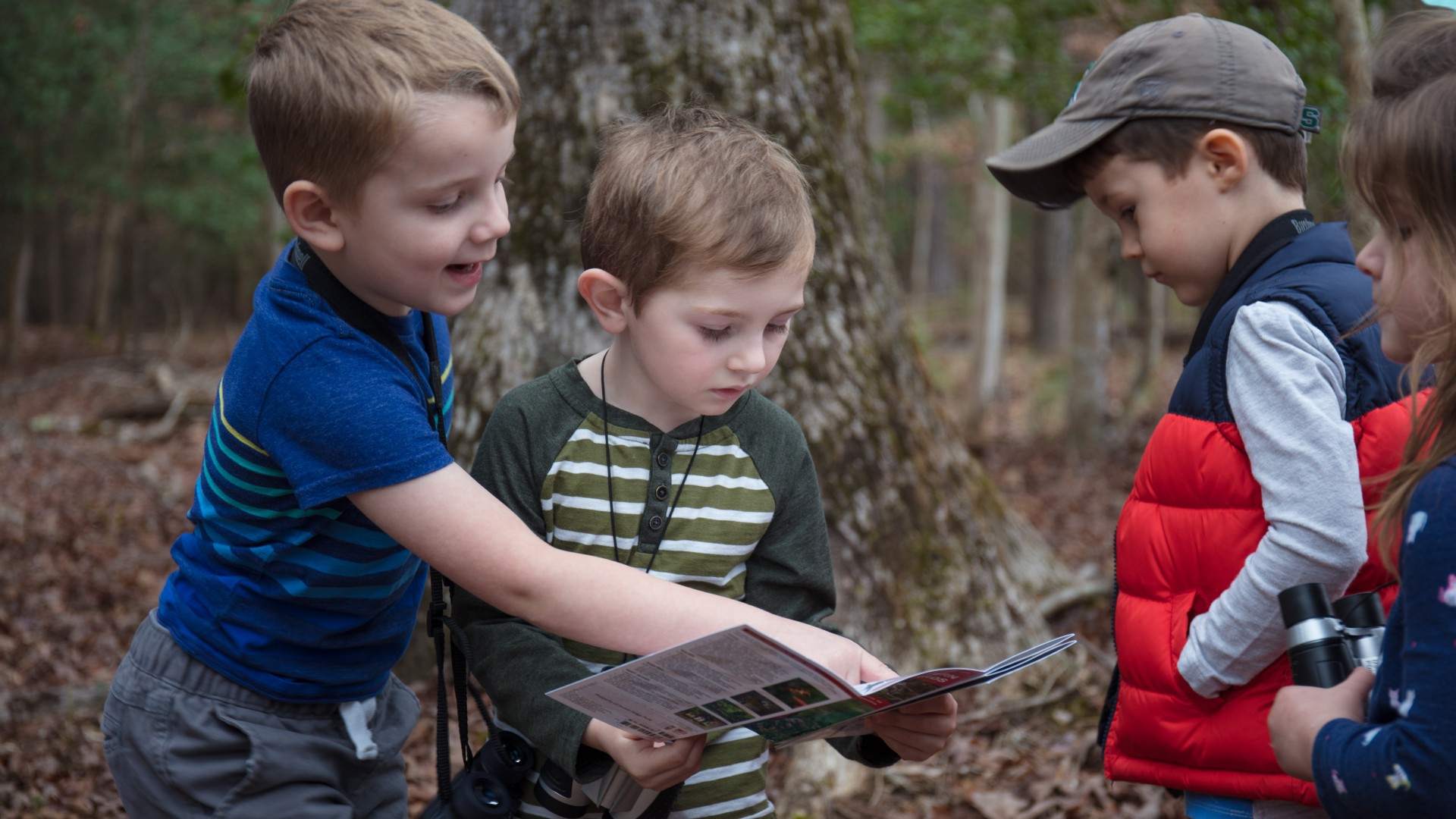 Preschoolers can learn about nature too! Our hands-on programs can be held indoors or outdoors at your preschool facility or at a City of Raleigh park.
Ages: 3 to 5 years old
Group Size: 20 children maximum
Chaperones Needed: Two per group
Duration: 45 minutes
Cost: $50 plus a fee for travel reimbursement
Program Topics:
Animals in Winter
Beneath our Feet
Bug Safari
Dinosaurs and Fossils
EGGcellent Adventure
Feathered Friends
Reptiles Rock
My, How You've Changed! (March through October)
Protecting Our Planet Jr.
A Shell for A Home
TREEmendous Trees
Sign Up Information
Reservations can be made as early as May 1 for the upcoming school year.
Early planning and scheduling are advised if you would like a program in the spring.
A contract or confirmation and invoice will be emailed at the time of your reservation. For programs at parks/nature preserves, a signed contract must be received within 30 days of your reservation date to confirm the chosen dates.
Payment is due six weeks before the first scheduled program date.
For more information, call Nature Programs at 919-996-6856 or email Donna Shinn.