Check out our new video series, "A Walk in My District," featuring conversations with the Mayor and City Council Members. We'll be visiting each City of Raleigh district to learn about important issues, accomplishments, and programs impacting our community.
This fourth video features District A Council Member Patrick Buffkin.
What District am I in? Find out.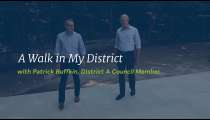 A Walk in My District - Patrick Buffkin and Damien Graham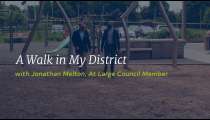 A Walk in My District - Jonathan Melton and Damien Graham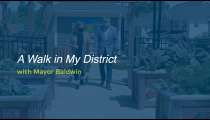 A Walk in My District - Maryanne Baldwin and Damien Graham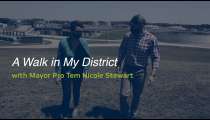 A Walk in My District - Nicole Stewart and Damien Graham