---
Section One: Be Connected
Section Two: Be Prepared
Section Three: Be Informed
---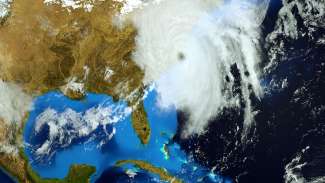 About this guide: The City of Raleigh has compiled the information on this webpage to help you prepare yourself, your family, your home and your community for emergency situations. This guide contains information about how to contact government agencies for specific information before or after an emergency, how to compile an emergency kit for your household, and what to do during specific natural and man-made hazards. This webpage is not meant to be a comprehensive source and additional resources are provided in each section.
All of the resources listed on this page are also available as a booklet.
Booklet for download and/or print: Ready Raleigh Emergency Guide
Section One: Be Connected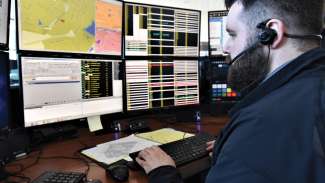 *In an Emergency Dial 911
Non-emergency numbers/ Contact Information: 
Name
Phone number
Services
Police - General Information
919-996-3335
General police-related questions
Police - Non-Emergency Complaints
919-831-6311
Noise complaints, animal complaints, incidents where a crime is not currently in progress or other non-emergency situations
Fire
919-996-6115
Fire education, general fire-related questions
Raleigh Water - Customer Care
919-996-3245
Report a sewer overflow or water main break
Stormwater Management
919-996-6446 - streets
919-996-3940 - other drainage
Report a drainage issue
Parks, Recreation and Cultural Resources
919-878-3561
Report a downed tree. They will remove trees in the right-of-way, trails, or greenways, but not on private property.
Planning and Development - Customer Service Center
919-996-2500
Get assistance with permitting and inspections for storm damage repair.
GoRaleigh
919-485-7433
Bus schedules and regional transit information
NC Department of Transportation
511
Information line for statewide road conditions
Wake County Schools
919-431-7400
Wake County school delays and closings
Utility Companies
Visit our Ready Raleigh Guide Workbook page. The workbook has several charts like the one below, you can complete. It also has an emergency supplies checklist you can check off. 
Name
Phone Number
Service
example:
Duke Energy Progress
example:
800-452-2777
example: 
report fallen power lines
 
 
your electric company
 
 
your cable company
 
 
your phone company
 
 
your gas company
 
 
others?
Emergency information and alerts
Local news and radio stations:
The News & Observer -  daily newspaper covering North Carolina's Triangle Region
WRAL - NBC-affiliated television station (Digital channel 17)
WTVD  - ABC-affiliated television station (Digital channel 11) 
WNCN - CBS-affiliated television station (Digital channel 8)
WUNC - National Public Radio station (91.5 MHz FM)
NOAA Weather Radio Stations (Triangle Area) - Chapel Hill 162.550 Garner 162.450
Websites:
Twitter: 
Facebook:
@CityOfRaleigh - the City of Raleigh communications team posts up-to-date information on our Facebook feed
Section Two: Be Prepared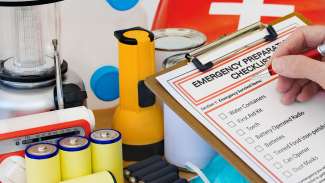 Make a plan
Planning for emergencies will help ensure everyone in your household will know what to expect and what to do in case a disaster strikes.
Visit our Ready Raleigh Guide Workbook page. The workbook has several charts you can complete and an emergency supplies checklist you can check off.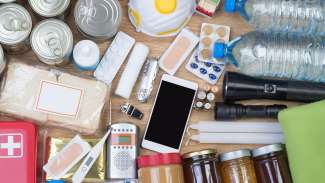 Build a kit
Keeping an emergency preparedness kit in your home can help your household be ready for a variety of emergencies. An  emergency kit should provide supplies for your household for three days without power. The kit should be kept in a sturdy bag.  Rethink your needs every year and update your kit as your family's needs change.
Visit our Ready Raleigh Guide Workbook page. The workbook has several charts you can complete and an emergency supplies checklist you can check off. 
Lend a hand
Friends and neighbors can be our first line of defense in an emergency. They can help watch out for your family and your home. Building connections and relationships with your neighbors can strengthen your community's overall level of responsiveness to a disaster or emergency. This is especially true for people who do not have the physical strength to adequately prepare their home for a disaster. Community groups, neighborhood associations, school groups, teams and clubs can be sources of support during times of disaster.
As you plan and prepare your family for emergency situations, reach out to your neighbors and share contact information and other important data with them. In the event you or members of your household are injured, your neighbors may need to share vital information with first responders.
Get to know your neighbors and check on them regularly before, during and after an emergency.
Identify in-area contact people and make sure they know:
Your household evacuation plan
Emergency contacts
 Any special healthcare needs in your household
Mobility needs
Communication needs
Languages spoken
Cultural and religious considerations
Collect the same information from your neighbors. This will help you and them prepare and respond to emergency situations.
Before an emergency: Check in!
As you prepare your kits, check with friends and neighbors that they have all the supplies they will need for the emergency. Offer to drive them to the grocery store or help bring in outdoor furniture.
During an emergency: Stay in touch!
As is possible, keep in contact. Do not put yourself or your neighbors in danger by going outside if it is not safe to do so. If power and communications go out, make sure you have a plan for when you will be in touch after the emergency passes.
After an emergency: Follow up!
Check to see if your neighbors' homes have been damaged, if power has been restored, etc. Ensure that their healthcare needs are met. If necessary, reach out to their emergency contacts.
Keep track of important household emergency contacts.
Visit our Ready Raleigh Guide Workbook page. The workbook has several charts you can complete and an emergency supplies checklist you can check off. 
Section Three: Be Informed
This section contains information on specific hazards that may affect the Raleigh, N.C., area. Each section will give information on what to do before, during and after the hazard and other resources and information.
Information for Specific Disaster Events