---
Play It Forward
Give Play
Fundraising Events
Donate to Recreation Programs
Parks Donation Programs
---
The City of Raleigh Parks, Recreation, and Cultural Resources Department strives to provide programs to all. Thanks to generous donations and support, we are able to provide financial assistance to those in need.
Play It Forward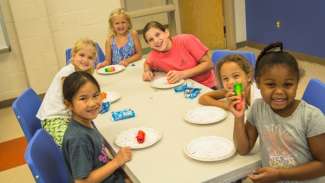 Play It Forward financial assistance is provided on a sliding scale based on income and other financial circumstances. All patrons who wish to register for programs provided by the Raleigh Parks are eligible to apply. Please note that financial assistance is not available for specialty camps, organizations, adult teams, adult program trips, special events, or rentals.
Give Play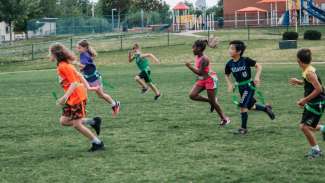 Give Play is an initiative supported by the City of Oaks Foundation and Raleigh Parks with the goal of removing cost as a barrier for getting youth engaged in nature camp programs.
Fundraising Events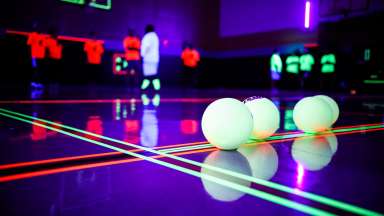 Play it forward Raleigh Financial Assistance Programs offers various fundraising events throughout the year to support the program. 
Donate to Recreation Programs
One hundred percent of your donation goes directly to families in the triangle area. The scholarship fund helps reduce barriers to participation in recreation programs that encourage healthy lifestyles, promote self-confidence and teach life-long lessons. To make a tax-deductible donation, please mail a completed form to:
City Of Raleigh
Financial Assistance Program - 6107
P.O. Box 590
Raleigh, N.C. 27602
Federal Tax ID #56-6000236
Parks Donation Programs
Parks Donation Programs offer opportunities for community citizens to partner with the City of Raleigh to donate resources for the enhancement of City of Raleigh Parkland. Individuals and groups are able to donate funds for trees and general parkland enhancement projects. All general parkland enhancement donations will be used to fund projects that fit within the parkland's Master Plan and Maintenance Plan. For more information on each donation opportunity, please select the links below.
Questions about donating to City of Raleigh Parks and Greenway Trails? Please contact Volunteer Programs or visit the Parks, Recreation, and Cultural Resources Volunteer Webpage.