---
Know Before You Go
Restricted Spaces
Sites Approved for 400 Grams
---
The City of Raleigh Parks, Recreation, and Cultural Resources department recognizes that operating unmanned aerial systems (UAS) or drones is a popular recreational activity. This webpage serves as a resource to provide the information needed for recreational drone flying in Raleigh parks.
See the official Raleigh Parks Drone Use Policy here.
The parks that have been approved for UAS or drone use are listed below with their hours, designated approved locations, and contact information.
Know Before You Go
As a recreational UAS pilot, you must comply with all flight rules as established by the Federal Aviation Administration.
Recreational users may fly in Raleigh Parks properties if the following conditions are met:
Comply with all local, state, and federal laws;
Register your model aircraft
Fly within visual line-of-sight
Follow community-based safety guidelines and fly within the programming of a nationwide community-based organization
Fly a drone under 55 lbs. unless certified by a community-based organization
Never fly near other aircraft
Never fly near emergency response efforts
Not take off or land UAS in Raleigh parks outside of designated park hours; and,
Not operate to harass wildlife or members of the public.
UAS (Drones) weighing less than 400 grams may take off and land in any Raleigh Park except for nature preserves, lakes, wetland centers, or cemeteries. UAS (Drones) weighing more than 400 grams should take off and land from the park locations listed below.
Before flying your drone, be sure to check the area on the B4UFLY Map. Once you enter the location address, click on the map to identify all possible air traffic restrictions including airport/heliports you may need to contact before flight.
Model Rocketry
Observe and abide by the National Association of Rocketry Safety Code and Safety Zone Requirements;
Not launch in unsafe weather conditions or when wind speeds are greater than 20 miles per hour;
Ensure launch sites must have a diameter of at least 400 feet free of any obstructions, including trees, structures, play equipment and should be level;
Operate a safe distance from park users;
Utilize single rocket engines size "A" or "B"; and,
Be responsible for disposing of all trash associated with the activity.
If you have any questions, comments or suggestions for UAS (Drones) in the Raleigh Parks System, please contact Parks, Recreation, and Cultural Resources at 919-996-3285. 
Restricted Spaces
Drones may not take off or land in any of the following spaces:
Nature Preserves
Lakes
Lake Lynn
Forest Ridge Park
Shelley Lake
Cemeteries
Sites Approved for 400 Grams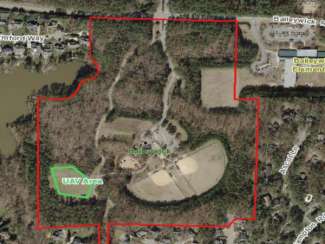 Baileywick Park
Location in Park: Open space
Hours: Dawn to dusk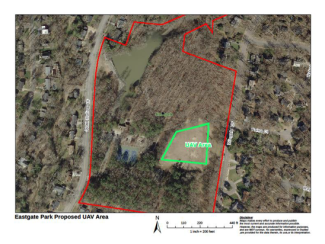 Eastgate Park
Location in Park: Multipurpose field
Hours: Noon to dusk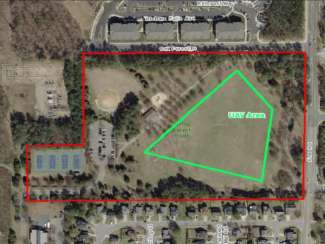 Spring Forest Park
Location in Park: Multipurpose field
Hours: Noon to dusk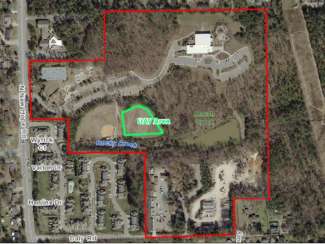 Marsh Creek Park
Location in Park: Multipurpose field
Hours: Dawn to dusk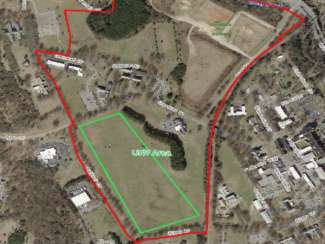 Dorothea Dix Park
Location in Park: Big field only
Hours: Dawn to dusk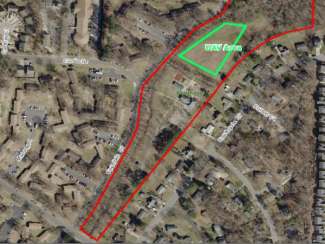 Southgate Park
Location in Park: Multipurpose field
Hours: Noon to dusk