---
English Language Programs
Volunteer
Cultural Programs
How to Register for Classes and Programs
FAQ
---
The Cultural Outreach and Enrichment (COE) Program invites people of all ages to discover the ethnic and cultural richness of the community. We provide meaningful leisure experiences for people to connect in an open and welcoming environment
English Language Programs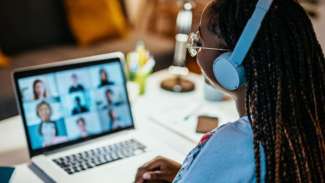 Virtual English Language Lounge
Practice and improve your English from home! Join these virtual English conversation sessions and connect with other English learners. All adults 18 years and older are welcome in these free and fun events. 
To join these sessions, you will need: 
A smartphone, laptop, computer, or tablet
Access to the internet
WebEx Meetings App
Email address
Virtual English Language Lounge
Tuesdays and Thursdays from September 6 - December 22 (except Nov. 24)
To participate, please register on RecLink.
Free English Classes
Ready to thrive in the community by learning to speak English and understand American culture?  Classes are taught in a fun and welcoming environment for non-English speakers.  All levels are welcome.  Adult classes are for ages 18 and up, while the Kids Club is for those ages 2-5.  Parent supervision for Kids Club participants is required.
Free English Classes
Green Road Community Center
Wednesdays, Sept. 7 - Dec. 21, 6:30 p.m. to 8 p.m.
Method Community Center
Tuesdays, Sept. 6 - Dec. 20, 6:30 p.m. to 8 p.m.
Peach Road Cultural Center
Tuesdays and Thursdays, Nov. - Dec., 10:30 a.m. - 12 p.m.
To participate, please register on RecLink.
Volunteer
We are currently accepting applications for volunteers. If you would like to be notified about future volunteer opportunities, please email us. 
Make a Difference in the Community with the COE Program
ESL Instructors 
Our ESL classes would not be possible without the support and dedication of our volunteer instructors. The Program is always looking for enthusiastic individuals with passion, interest, and teaching experience. ESL certification and/or previous experience teaching ESL are ideal but not required.
Cultural Programs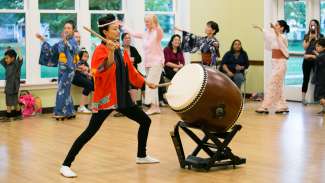 The Cultural Outreach and Enrichment (COE) Program offers a variety of educational and cultural opportunities to residents of Raleigh and the surrounding communities.
These include:
Cultural Pop-Ups: These immersive experiences highlight different countries/cultures through music, dance, art and crafts, and food. 
Are you a performer, artist, or musician who specializes in a particular culture? Are you part of a cultural organization? We'd love to work with you. Email us!
How to Register for Classes and Programs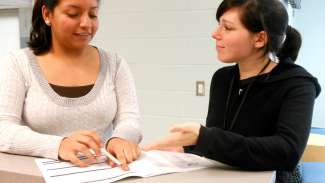 Register for classes at least two weeks in advance.
In-Person:
Visit the community center where the class will be held and fill out the registration form.
Visit any staffed City of Raleigh Parks, Recreation, and Cultural Resources facility and fill out the registration form.
Find the closest center to you.
Online via RecLink
Sign up for a RecLink account (first time user) or log-in (repeat user)
Search for your class and register
FAQ
I only want to volunteer one time. Do I still need to fill out the volunteer application?
We are currently looking for ongoing volunteers to teach ESL. If you're interested in one-time opportunities, please visit the Parks, Recreation and Cultural Resources Volunteer Program page.
Do you have ESL classes for children?
We do not offer ESL classes for children. English language proficiency is not a requirement to participate in our overall Parks, Recreation and Cultural Resources programming. We encourage you to look at the resources and programs for youth (ages 6-11) and teens (ages 12-18). You can also find more information about age-specific program opportunities in the Leisure Ledger.