---
Featured Items
Search the Collection
Interactive Map
Collection Selection Process
---
The Municipal Art Collection holds more than 600 fine art and public art pieces by local, state, and national artists.
Displayed throughout Raleigh in public buildings, parks and other city-owned property are works that include:
paintings, prints, drawings, textiles, posters,
and large-scale sculptures as well as artworks used for education purposes at the Pullen and Sertoma Arts Centers.
Featured Items
There are hundreds of art pieces in our art collection. Each month we will spotlight three to five pieces in a photo slideshow. Make sure to check back regularly. 
Search the Collection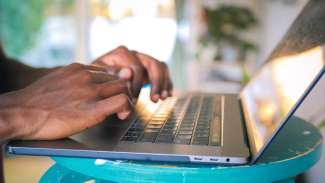 We have an online database with all of the pieces in our municipal art collection listed. There a a few different ways to use database:
Not sure how to start? Read our search tips for more information.
Interactive Map
Use our interactive map to find Municipal Art Collection pieces available for public view. Click on one of the dots on the map for more information including:
Title of the piece
Artist's Name
Address of where to see the art
Collection Selection Process
All acquisitions are approved by the City of Raleigh Arts Commission. The City's Curator of Exhibition and Collections researches and submits suggested artists to the Arts and Education Committee (AEC) for consideration. Upon referral of the Curator, the AEC will review proposals and make recommendations to the City of Raleigh Arts Commission (CORAC) for final approval.
Criteria for Building the Collection
Artistic merit or mastery of technique
Relevance to the collection, present and future, to the City of Raleigh Arts Commission mission
Physical condition and stability
Adequate resources for maintenance and conservation of the work
Concept and treatment of materials is innovative and unique
The work stands on its own and can be appreciated or accessible to all communities, cultures, and audiences
Artist involvement in the artistic and greater community