---
Forest Ridge Park
Lake Wheeler Park
Lake Johnson Park
Outdoor Recreation Programs
River Access Launch Sites
Disc Golf Courses
---
Our mission is to enrich the lives of our patrons through park facilities, services, and programs that connect them with the natural environment Outdoor Recreation seeks to foster a personal connection to resources through firsthand experience and evaluation of one's relationship with the natural environment.
Our goal is to provide a variety of exceptional park facilities, services, and programs at Outdoor Recreation hubs as well as across the city to reach the community equitably. Programs, services, and park facilities are designed to assist the balance of our participant's physical, mental, or social needs through the use of the outdoor environment.
Forest Ridge Park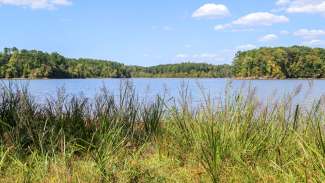 Forest Ridge is located on the North East side of Raleigh and is the largest park consisting of almost 600 acres. Forest Ridge opened in Fall 2017.
Lake Wheeler Park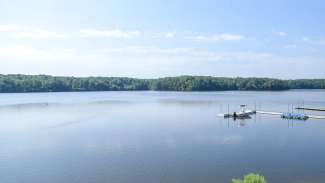 Located south of Raleigh this 650 acre lake is your destination for motorized boat use, great fishing opportunities and large shelter rentals for your next special event.
Lake Johnson Park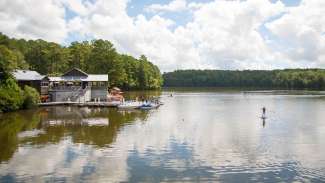 Lake Johnson is your destination for self-propelled water craft, running, walking or biking through a nature preserve on the city's greenway trail. Come out and explore on of the best parks in the city.
Outdoor Recreation Programs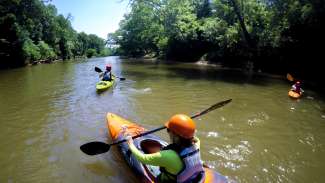 The outdoor recreation program offers classes, clinics, trips and camps throughout the city, the triangle area and state. 
River Access Launch Sites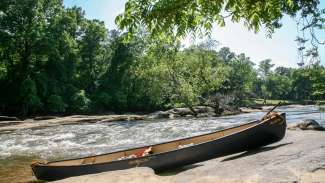 Access both the Neuse River and the Greenway at one of the many launch sites on the East Side of Raleigh.
Disc Golf Courses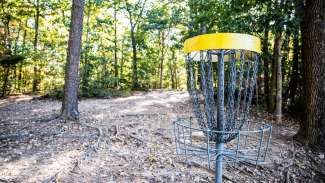 Please note that Disc Golf courses are closed during and after rain events to reduce the damage to the course from erosion.
18 holes
Concrete Tees
Sporadic Tree Coverage
Alcohol is not permitted in parks or on the Course
18 Holes Seasonal
Tamped Gravel Tees
Some Tree Coverage
Alcohol is not permitted in parks or on the Course
18 holes
Concrete Tees
Sporadic Tree Coverage
Alcohol is not permitted in parks or on the Course