Director Leon Kennon
Assistant Director Kevin Sanders
Address
Barwell Road Park
5857 Barwell Park Drive
Raleigh, NC 27610
Center Programs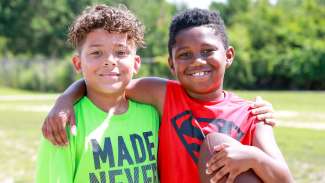 Gymnasiums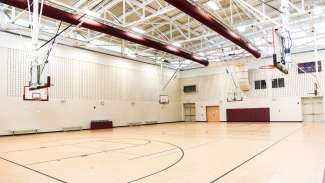 Two air-conditioned gyms separated by a wall. Gym holds between 100-300 people, depending on the activity. View Open Gym Schedule
The gym is also available for rent.
Fitness Room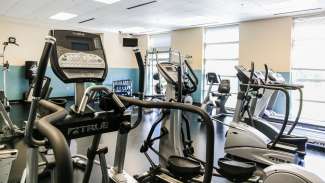 The fitness room has two treadmills, two recumbent bikes, three ellipticals, a universal machine, dip machine and free weights. Use a daily pass or a 30-day membership.
Playground
The playground and Panther Play 60 Challenge course opened in 2021. The Panther Play 60 Challenge course has different climbing structures and a synthetic turf surface. The 40-yard dash has a timer and synthetic turf surface.
The challenge course and playground are open from dusk until dawn.
There is a play structure for ages 2-5 years and 5-12 years with rubberized surfaces and age-appropriate swings. 
Classrooms and Rentals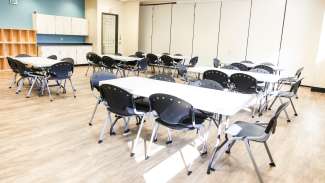 You can rent several spaces inside the community center for your next event. The gymnasiums, classrooms, dance room, and warming kitchen are available.
Visit the Barwell Road Rentals page to see rates, guidelines, room capacity, and frequently asked questions. 
Request your rental online using RecLink.
Take note: Requests will be subject to staff approval. Upon approval, payment will be required to confirm the reservation. Your reservation is not finalized until you receive confirmation of your payment.
Monday:

7 a.m.–9 p.m.

Tuesday:

7 a.m.–9 p.m.

Wednesday:

7 a.m.–9 p.m.

Thursday:

7 a.m.–9 p.m.

Friday:

7 a.m.–9 p.m.

Saturday:

9 a.m.–3 p.m.

Sunday:

1 p.m.–6 p.m.