---
Level I Neighborhood Art Funds
Level II Neighborhood Art Funds
---
Neighborhood Art Funds support collaborative art projects for Raleigh's neighborhoods that support artistic and cultural exploration, connection, and understanding. You are urged to develop proposals that make the most of resources and strengthen partnerships drawing on individual, group and community assets, skills, and talents. All art projects are initiated, planned, and carried out by community members for the benefit of the neighborhood.
This initiative is supported by the City of Raleigh Arts Commission and is a partnership between Raleigh Arts and Raleigh's Housing and Neighborhoods department through its Neighborhood Improvement Fund initiative.
Level I Neighborhood Art Funds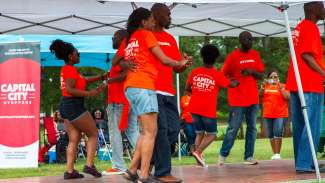 Level I funds are open to neighborhoods and grassroots community groups, including groups of neighbors who are not part of an organization. These funds provide up to $250 for community-driven art projects that enhance your neighborhood.
Level II Neighborhood Art Funds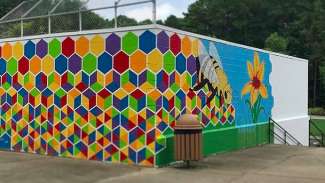 Level II funds are open to organizations, groups, or associations that are currently registered under the Raleigh Neighborhood Registry. These funds provide up to $1,000 for projects that demonstrate community input and involvement and show that the project will benefit the neighborhood.