---
Raleigh Greenspace App
Trail Map
Trail List
Parking
Safety and Rules
Closures and Alerts
Greenway Master Plan
---
The Capital Area Greenway System is a network of public open spaces and recreational trails for walking, hiking, biking, nature study, and more. Explore the trails that connect many of Raleigh's parks and complement their recreational opportunities!
Trails are open from dawn to dusk daily.
Raleigh Greenspace App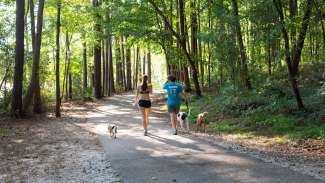 Raleigh Greenspace, a CityCamp 2012 winner, is an interactive map of greenway trails with additional features such as weather reports, the ability to submit maintenance requests via SeeClickFix, and the ability to track time and distance traveled.
The application is not a product of the City of Raleigh. It was created by the Raleigh Greenspace team and was built using Open Raleigh GIS (Geographic Information System) data. The free application is available for mobile devices running the Android and iOS operating systems.
Trail Map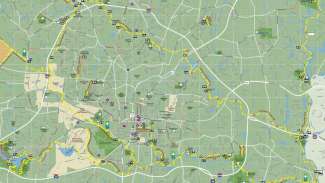 The Raleigh Parks greenway map shows existing and planned (for less than 5 years) trails, parking areas with trail access, and select City of Raleigh facilities.
Download the current Raleigh Greenway Trail map.
This map is available at no cost and is available at community centers, our administrative office (located on the sixth floor of the Raleigh Municipal Building), by email, and by calling 919-996-3285.
Trail List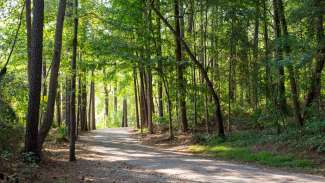 The Capital Area Greenway system has over 100 miles of trails to explore. There are 28 trails that compose the Raleigh greenway system, each with unique features, destinations, and character.
Parking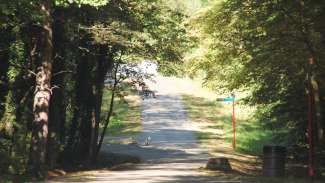 The Capital Area Greenway System is served by over 4,000 parking spaces located in lots and on-street locations across Raleigh.
When walking or biking isn't an option, use our parking locations.
Safety and Rules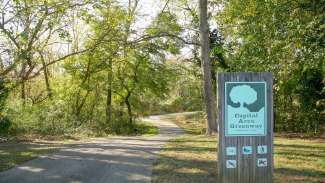 To enjoy Raleigh greenways safely, we recommend you follow the rules and safety etiquette. 
Closures and Alerts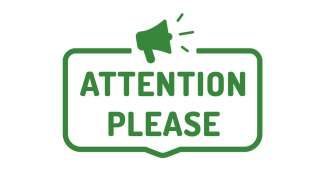 View greenway closures, detours, and alerts.
Help us keep the greenways safe and in good condition! If you see something needing repair or maintenance, please contact the greenway maintenance staff at 919-996-4115, email us, or report it on SeeClickFix.
Greenway Master Plan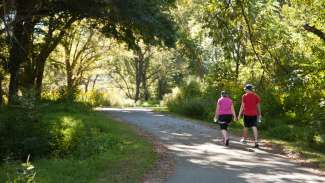 The Capital Area Greenway Master Plan addresses the growing needs of a city that's experienced an extraordinary change in the last 30 years. The Plan prioritizes investment in existing trails, as well as new trail facilities, while also including recommendations to accommodate the needs of diversifying users.