---
About the Program
2023 Piedmont Laureate: Dasan Ahanu
---
About the Program
The Piedmont Laureate program is co-sponsored by the City of Raleigh Arts Commission, Durham Arts Council, Orange County Arts Commission, and United Arts Council of Raleigh & Wake County. Its primary goal is to promote awareness and heighten appreciation for excellence in the literary arts in the Piedmont region of North Carolina. The program is dedicated to building a literary bridge for residents to come together and celebrate the art of writing, enriching the lives of all our citizens.
Each year, a Piedmont Laureate is appointed for a one-year term and conducts the following activities in Durham, Orange, and Wake counties:
Readings at designated public sites such as libraries, arts centers, schools, universities, and other community gathering places;
Workshops or other types of outreach that encourage creative writing for all age groups;
Online activities that promote literature and encourage creative writing.
Promotion of literature at select public events;
Events that bring attention to literature in less traditional settings; and
Other original activities that expand appreciation of the literary arts.
 
2023 Piedmont Laureate: Dasan Ahanu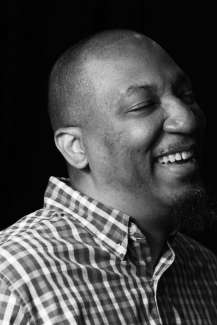 Dasan Ahanu, a Durham-based spoken word artist/poet, has been selected as the region's 2023 Piedmont Laureate. During 2023, Ahanu will appear at virtual and in-person programming, including workshops, reading programs, and speaking engagements throughout Wake, Durham and Orange counties.