---
Raleigh Medal of Arts Event Producer
Call for Nominations: Raleigh Medal of Arts
Art Happenings at Community Events
Arts Learning Community for Universal Access
Sertoma Arts Center 2023 Gallery Program
Block2 Gallery Video Series
---
Deadline: May 13, 2022
Raleigh Arts is seeking an event coordinator for the Raleigh Medal of Arts Awards. Qualified applicants will have at least five years of experience in event planning, production design, direction, logistics or similar roles in live theater, performing arts and/or planning special events.
Learn more and submit qualifications for the Event Producer position
** Extended Deadline: May 20, 2022
The Raleigh Medal of Arts is awarded for transformative, imaginative, and innovative achievement in the practice or support of the local arts. Nomination applications for the 2022 Raleigh Medal of Arts are open now.
Learn more about the Raleigh Medal of Arts call for nominations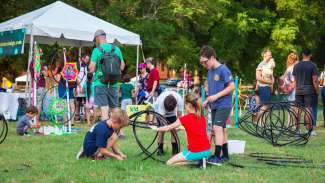 Deadline: May 23, 2022
The City of Raleigh is searching for artists to create fun and innovative art happenings during community events. Artists will also be asked to share handouts and info about the upcoming Raleigh Public Art Plan.
Learn more about the Art Happenings at Community Events artist call
Arts Learning Community for Universal Access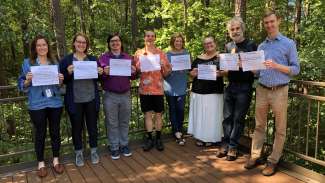 Deadline: May 27, 2022
The Arts Learning Community for Universal Access is a collaborative program between the City of Raleigh Arts Commission and the United Arts Council of Raleigh and Wake County that brings together like-minded arts and cultural administrators who want to improve how inclusive their organizations are of the Deaf community and people living with disabilities. The year-long program runs from July through June.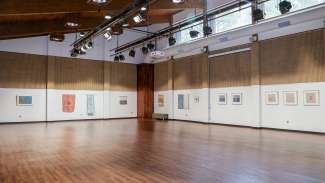 Deadline: June 30, 2022
Designed to serve as one of the City of Raleigh's community exhibition spaces, Sertoma Arts Center's Gallery Program has introduced hundreds of artists to area residents and visitors. The 2023 Gallery Program is seeking artist applications.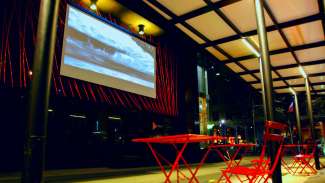 Deadline: Rolling
Raleigh Art's Block2 Gallery is an outdoor visual platform for video, digital and new media artists. Viewed after dark, the changing videos aim to expand a viewer's notion of what visual art is and introduce the community to new artists, ideas, and experimental mediums.
If you're interested in applying please email Stacy Bloom Rexrode, Curator of Exhibitions and Collections.
---