---
Murals on Renewable Propane Tank & Fleet Operations Building
SEEK Raleigh
Block2 Gallery Video Series
---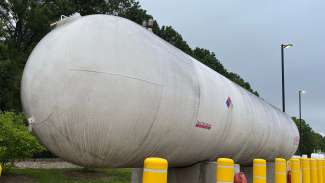 Deadline: January 7, 2023
Fleet Services is looking to create two murals with themes of sustainability and renewable resources. The mural will be located on a propane tank that is 8' in diameter and 40' long). There is also the possibility of painting a concrete block wall at 2550 Westinghouse (measuring 20' high by 70' wide) if the artist is interested.
Learn more about the Murals on Renewable Propane Tank & Fleet Operations Building artist call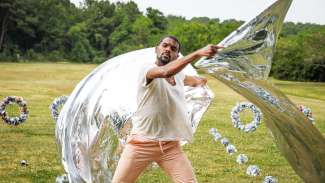 Deadline: Applications will be reviewed every six months. Submit by December 7, 2022, to be reviewed in the Fall 2022 cycle. The next review will take place in Spring 2023.
SEEK Raleigh is a series of site-specific art installations and performance art events that engage the community through public art. These innovative and exciting art projects use parks, public buildings, and public right-of-way as a canvas and connect visitors to the site, park landscape, community, and/or history of the neighborhood. All works are free to the public.
Learn more and apply to the SEEK Raleigh artist call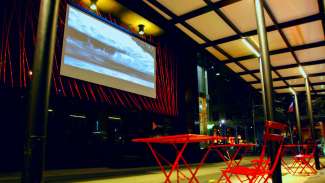 Deadline: Rolling
Raleigh Art's Block2 Gallery is an outdoor visual platform for video, digital and new media artists. Viewed after dark, the changing videos aim to expand a viewer's notion of what visual art is and introduce the community to new artists, ideas, and experimental mediums.
If you're interested in applying please email Stacy Bloom Rexrode, Curator of Exhibitions and Collections.