---
Specialized Recreation
Inclusion Services
---
Specialized Recreation and Inclusion Services (SRIS) offers a variety of programs for individuals with developmental and/or physical disabilities.
Programs are designed to meet the needs and interests of the participants. SRIS provides inclusion and/or medical support to individuals with disabilities and/or medical conditions and who request modifications to participate in other Raleigh parks programs. 
Raleigh Parks welcomes the participation of all individuals, including those with disabilities and/or special needs. We are committed to compliance with the Americans with Disabilities Act (ADA) and provide reasonable modifications to facilitate program participation.
Specialized Recreation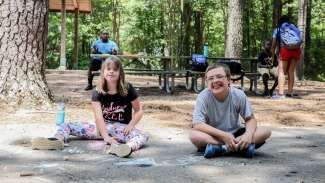 Specialized Recreation Services offers many programs to meet the recreational needs of youth, teens, young adults, and adults with developmental disabilities.
Inclusion Services
Inclusion Services supports access to typical programs for participants with disabilities by offering reasonable and appropriate accommodations to participants.