---
Raleigh Digital Connectors
What Digital Connectors Learn
---
The Digital Inclusion division provides community based opportunities that use technology as a catalyst to foster creativity and improve the quality of life for citizens of Raleigh. Through a diverse group of programs and partners, participants connect to valuable information, gain knowledge, and learn skills necessary to help them become active members of the digital economy.
Raleigh Digital Connectors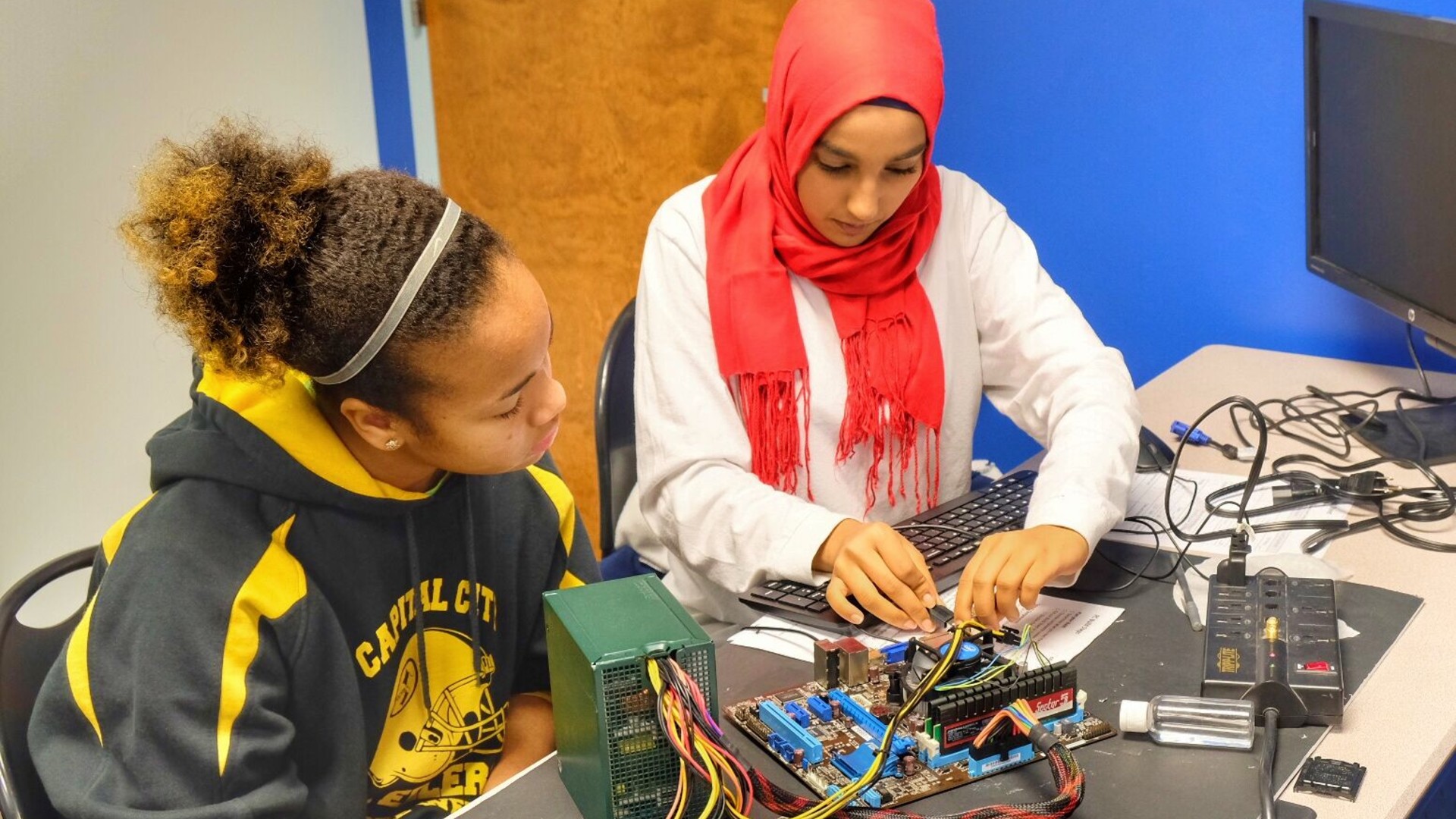 Digital Connectors is a nationally renowned program, provided by the City of Raleigh, that provides technology and leadership training for youth, ages 14-18. The program offers young people a chance to expand 21st century technology skills, develop professional life skills, participate in open data projects, explore workplace pathways, and serve their communities.
Do you enjoy learning about technology? Do you like to teach others about using computers and the Internet? Do you want to make a difference in your community? If so, apply to become a Raleigh Digital Connector. 
What Digital Connectors Learn
In an innovative technology room at the Raleigh Pathways Center, Raleigh Digital Connectors learn skills in 12 Core Competencies:
Leadership & Diversity
Personal Development
Workforce Development
Financial Literacy
Community Mapping
Digital Literacy
Coding
Open Data Principles
Environmentalism and Sustainability
Civic Journalism
Service and Global Engagement
Teaching and Facilitation
Digital Connectors receive long-lasting benefits by:
Increasing computer and Internet knowledge
Learning the value of access and digital inclusion in their community
Becoming certified in Ever-Fi financial literacy
Learning entrepreneurship and life skills
Gaining skills to succeed in high school, college, and the global workforce
Becoming young leaders in the community
Digital Inclusion Resources