The Raleigh Fire Department uses fire statistics to guide our efforts to keep the community safe. Statistics can show geographical areas that have a specific public safety need, for instance, and they help us keep track of resources that are needed to mitigate hazards.
Thanks to statistics, we know to focus our fire and life safety education efforts on the areas of the City that show a need at any given time. By maintaining an up-to-date set of statistics, we can carry out the services we provide at the most efficient and effective ways possible. This allows us to continue to be a safer place to live, work, play and visit for all.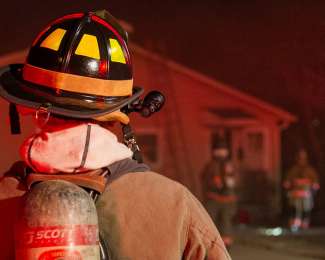 Fire Incident Reports for Q1 2022
The first quarter of 2022 didn't bring any surprises related to the trends the Raleigh Fire Department normally sees in fire causes. The two main causes continued to be unattended cooking and improperly discarded smoking materials.
Fires caused by smoking materials increased from 6 fires in Q4 of 2021 to 11 fires in Q1 2022. The number of cooking fires per quarter stayed almost the same (43 in Q1 versus 44 in Q4).
Also, only two fires were extinguished by a sprinkler system in Q1 of 2022 compared to 10 fires in the last quarter of 2021.
Q1 2022 Stats
| TYPE | TOTAL FOR Q1 2022 |
| --- | --- |
| All fires (all fire responses including brush fires, vehicle fires, dumpster fires, etc. along with residential and commercial property fires) | 296 fires (82 residential fires; 26 commercial fires) |
| Cooking | 43 fires (40 percent of fires in buildings) |
| Smoking Materials | 11 fires (10 percent of fires in buildings) |
| Approximate Dollar Loss Due to Fire | $3.5 million |
| Fire Extinguished by a Sprinkler System | 2 fires extinguished by sprinkler systems |
| Fire Department EMS Responses | 7,517 |