---
Overview
One-Day Trips
Overnight Trips
SOAR Trips
Read and Go - Read and Watch Programs
Reservation Policy
Payments/Deposits
Transportation
Departure Site
Seating
Escorts
Cancellation Policy
---
The Adult Program plans many one-day and overnight trips each year including cruises and international travel.
Overview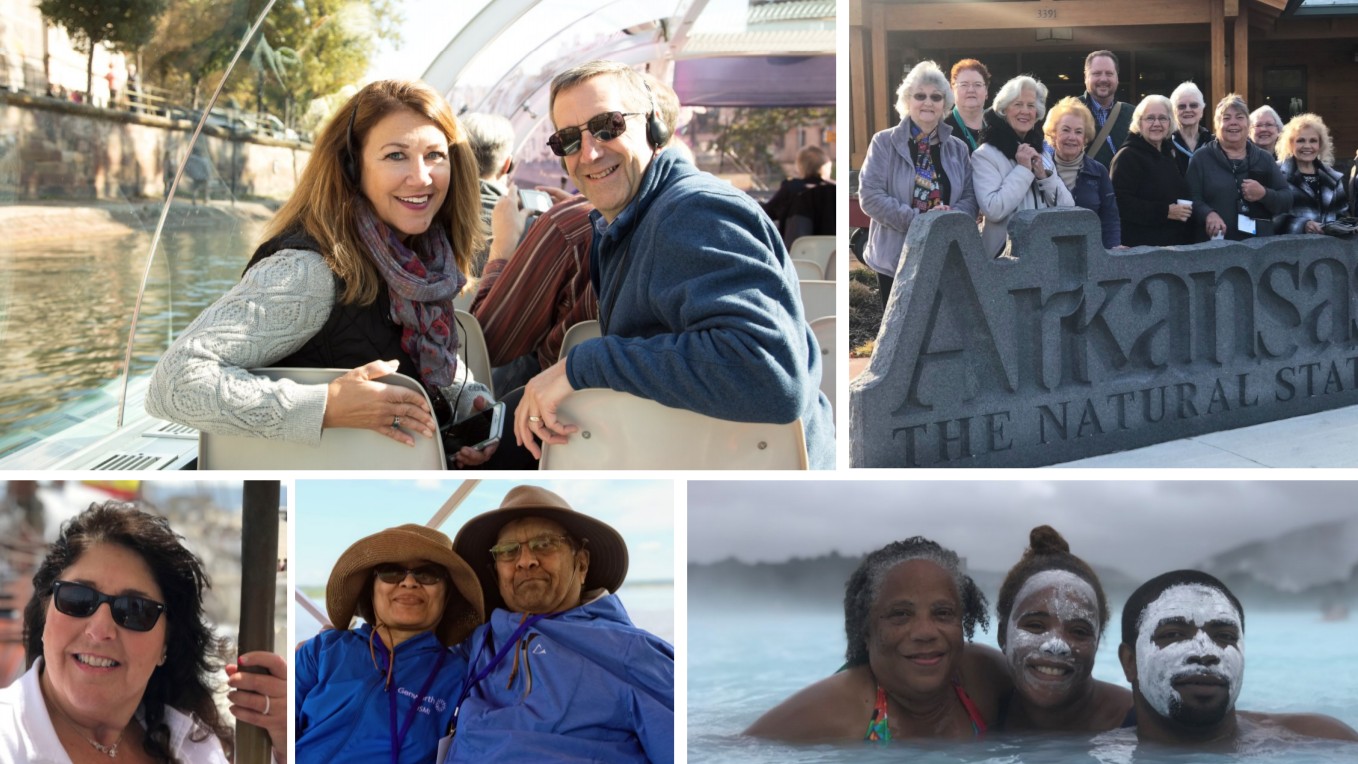 The Adult Program Trip Brochure for 2020 is now available. This brochure provides a general schedule of trips, but does not include specific dates or costs. Approximately three months prior to each trip, a trip flier will be available. This flier will include trip details, including itinerary, dates and cost.
Complete an Adult Program Yearly Trip Registration Form for the respective year, either found below or on the last page of the Trip Brochure. Patrons that complete and submit this form will not have to complete the entire trip registration for each trip that year and will be registered to receive detailed trip information as it becomes available. Frequent trip goers, or anyone interested in trips for 2020, are highly encouraged to complete and submit these forms as soon as possible to ensure you do not miss out on any trip information.
Adult Program Yearly Trip Registration Form
Beginning Oct. 1, 2020, federal agencies will enforce the REAL ID Act, which requires a REAL ID, U.S. passport or another federally approved identification to board commercial flights.
Overnight Trips
Cherokee, NC - Wednesday, June 3-Friday, June 5
Does the Cherokee history interest you? Join the Adult Program on a 3 day 2 night trip to Cherokee, NC. During this trip, you will be immersed in the Cherokee culture and history at the Oconaluftee Indian Village. Touring the authentic working village with dwellings, residents, and artisans. Enjoy the recently rewritten drama 'Unto These Hills' that reflects the true history from years before the heartbreak of the Trails of Tears to the present day. 
Download the Cherokee Trip Flier.
Highlights of Maine: September 10-17, 2020
Adventure awaits while exploring beautiful New England. Portland, Maine during the summer is sunny but not hot, breezy but not cold, the perfect place to explore. From ornate mansions to ocean views, this charming city is the largest in Maine. Travel to Vermont and ride to the top of the highest peak in New England, Mt. Washington, on the world's first mountain-climbing Cog Railway Train. Enjoy the spectacular views of Mt. Washington. Take in the breathtaking views of the jagged coastlines and pristine lakes of Acadia, ME the first national park east of the Mississippi River. You might choose to spend your day on a light hike at the park, kayak along the gentle ocean coastline or watch the sunrise atop Cadillac Mountain.
Download the Highlights of Maine trip flier.
April 2020 - Burgundy & Provence French River Cruise - Highlights of this trip include Lyon, the Maconnais Wine Region, Beaune, Chalon sur Saone & Tournus, Avignon, Palace of the Popes, Arles, Le Pouzin and much more.
Download the Burgundy & Provence French River Cruise flier.
SOAR Trips
Looking for a group of adults to go on adventure trips with, well look no further. The Adult Program has teamed up with the Adventure Program to provide fun and exciting adventure trips. This group is for individuals who are interested in doing indoor/outdoor adventure activities with other adults.
This group is not for the extreme sports person. The trips that are planned are geared towards, but not limited to, older adults who have an interest in more than the everyday trips. Each trip is escorted by at least two staff members; full or part-time staff from the Adult Program and/or Adventure Program.
Transportation will be on Parks, Recreation and Cultural Resources Department bus or van unless otherwise noted. Smoking is not allowed on vehicles. Rest stops are made periodically during trips.
2020 SOAR trip information will be added as details are finalized for each trip.
Read and Go - Read and Watch Programs
The Read and Go trips are related to a book that was read and discussed within the Read and Go program.  These trips are open to everyone however, individuals registered in the Read and Go program have first opportunity to register.
Are you interested in going on a trip full of adventure, intrigue, love or sorrow without leaving the comforts of your chair? The Read and Watch program will center on reading a book that has been made into a movie. We will have a book discussion and then enjoy watching the movie!
Reservation Policy
Trip reservations are accepted on a first-come, first-serve basis with payment and completed registration form. Note: Spaces are only reserved when a deposit/payment has been received.
Payments/Deposits
Deposit and balance due dates for trips will be indicated on each trip itinerary. Payments can be made via check or credit cards. One-day trips require full payment with reservation! No reservations are held without payment, and "early" registration is not allowed.
Transportation
Charter motor coach or a Parks, Recreation and Cultural Resources Department bus or van. Type of vehicle will be noted on trip itineraries. Smoking is not allowed on charter buses or Parks, Recreation and Cultural Resources vehicles. Rest stops are made periodically during trips.
Departure Site
All trips will depart from the Anne Gordon Center for Active Adults, 1901 Spring Forest Road, Raleigh 27608, unless otherwise noted.  Cars may be parked here overnight.
Seating
We are unable to reserve seats on vehicles for special needs, such as motion sickness. Seating is available on a first-come, first-serve basis on the day of the trip. Seat rotation may be used on multi-day trips.
Escorts
A full or part-time Raleigh Parks, Recreation and Cultural Resources Department employee escorts all trips.
Cancellation Policy
Cancellations must be made at least 14 days prior to trip departure date to receive a refund, and must be requested in writing. Full or partial refunds will be made only if a replacement can be found, and are subject to non-refundable expenses incurred by the Department. If the Department cancels a trip, a full refund will be given.
Note: "No shows" for trips will receive no refund.