---
Raleigh Environmental Awards
Capture it! Stormwater Arts Contest
Drinking Watershed Protection Award
Trashion Design Competition
Commute Smart Award
Dare to Be Green Award
Our Unique Awards
---
2023 Environmental Awards
Applications for the 2023 Environmental Awards have closed.  This year's awards will be presented at Raleigh's Earth Day event in Dix Park on April 21st from 5 p.m. to 8 p.m.
Award Selection:  
All awards will be selected by a jury of City of Raleigh Board and Commission members based on the eligibility requirements and award criteria below. 
Raleigh Environmental Awards
Category 
Description
RESA (Raleigh Environmental Stewardship Award)
The winner of RESA will be either an individual or organization that has shown environmental leadership and recognizes the relationship and continuity of the environment, economics, and equity or social justice aspects of human society.
Climate Action Award(s)

Raleigh's Community-wide Climate Action Plan outlines key areas of impacts for greenhouse gas emissions. Awards for climate action could be given for action on: Air Quality, Energy, Transportation and Land Use, and Waste. These awards will recognize actions taken in one or more of the following categories:

protection of air and air quality;
demonstrated leadership in energy, renewable energy and/or energy efficiency programs that have a positive impact on the energy footprint. This may also include energy innovation projects;
innovations in transportation, including reduced VMT (through increased transit use, carpooling, etc.), transportation electrification, demonstrated reductions in work-associated flying, or increased telepresence;
land conservation, land preservation and the use of drought tolerant plants or native landscaping; and/or
natural resource conservation that may include waste reduction efforts through recycling, composting, waste reduction education or waste diversion.

Business Innovation for Environmental Stewardship

The winner of this award will be an enterprise demonstrating the business case for environmental stewardship through

green products,
supply chain management,
material reuse,
communication strategies,
recycling processes, and/or
other business-related environmental endeavors.

Community Action Award

The recipient of this award will be recognized as a volunteer, individual or non-profit organization working in Raleigh on the stewardship of natural resources, community-building, environmental justice or conservation.

The award winners will be selected based upon quantifiable results that positively affect the environment. Nominees/applicants must reside or operate within the City of Raleigh, the Raleigh extra territorial jurisdiction (ETJ), or the utility service area

Next Generation of Environmental Leaders Award(s)

These awards recognize actions taken by young residents of Raleigh for conservation, pollution cleanup, climate protection, community resilience-building or community engagement for environmental action. Awards may be given in three age groups: middle schoolers, high schoolers and college students. 

 
Eligibility Requirements:
Applicants and nominees must be residents of or operate within the City of Raleigh, the Raleigh extra territorial jurisdiction (ETJ), the utility service area, or be students in the WCPSS. 
Elected officials are not eligible while they are serving in public office.
Nominations will be evaluated based on the specific criteria. Projects will be evaluated as much as possible on the quantifiable results that positively affect the environment.
Effectiveness - List the goals and measures of success.
Innovation, Creativity and Originality - Discuss the methods, strategies, and innovative ideas.
Environmental Stewardship - Describe measurable increases in ecological resiliency or how the applicant has improved the capacity for our ecosystems to provide us with resources.
Leadership - Discuss how the applicant has demonstrated vision, foresight, and persistence.
Sustainability Elements - Describe how the applicant has improved social, economic, and ecological conditions.
Capture it! Stormwater Arts Contest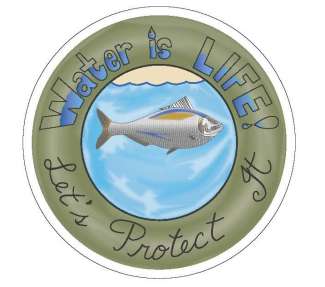 Attention 8th through 12th graders! How would YOU protect streams from water pollution? Show us through a video or artwork! We'll choose winners based on messaging, creativity, and quality. A $500 prize will be awarded for each category.
Drinking Watershed Protection Award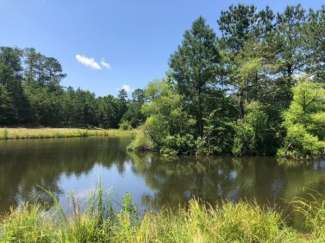 This award presented by Raleigh Water will recognize any person or organization which has taken steps to protect and preserve water quality within the Falls Lake and/or Swift Creek drinking watersheds.  Eligible projects include those that were worked on and/or completed between 2019 and 2021.  Improvement efforts can include litter removal, reestablishing a riparian area beside a stream, stream bank restoration, working with landowners to preserve areas with streams on their property, or installation of a stormwater Best Management Practice. The goal of the award will be to encourage public recognition of critical drinking water resources and the need to protect them.
Trashion Design Competition
The SWS Trashion Show is part of the annual City of Raleigh Environmental Awards ceremony to highlight recycled garments and accessories created by high school and college students, as well as aspiring professional designers in the Raleigh area.
The Trashion Design Competition provides an opportunity to showcase unique and recycled-inspired garments created from items that would otherwise be disposed of in the trash. Cash prize is $500.
Guidelines:
Create a garment or accessory using at least 75% reused materials like plastic bags, tires, aluminum cans, bottle caps, newspaper, fabric, and cardboard
Complete online entry form with description of your creation, along with photos or video
Entries judged on originality, functionality, and quality of construction
The purpose of the Trashion Design Competition is to change how we think about waste through the creation of unique garments and accessories constructed from items that would otherwise be tossed in the trash.
Eligibility Requirements
This contest is open to residents of Raleigh and its utility service areas, ages 14 and up. The service areas include: Garner, Rolesville, Knightdale, Wendell and Zebulon. Applicants must complete an online entry form that includes a written description of the creation, along with photographs or a video. Videos submitted must tell the story behind the work and be no more than two minutes long.
Judging:
Categories for High School (ages 14 - 18); College (17 and up, enrolled in a two- or four-year institution); and Adult (18 and up, not a full-time student). Categories will be judged separately. Up to three prizes will be awarded in each category. Entries will be judged on originality, functionality, and quality of construction.
Ideas and creations submitted for entry must be the original work of the submitting entrant(s). The Environmental Advisory Board will evaluate each entry and the top nominees will be asked to model their creations in the Environmental Awards celebration in March.
Commute Smart Award
This award presented by Commute Smart Raleigh, a City of Raleigh program with a mission of reducing vehicle miles traveled, recognizes any person or organization which has taken steps to amplify and/or demonstrate sustainable commuting methods; Including but not limited to public transit, bicycling, and carpooling.
The goal of the award is to encourage public recognition of those that choose to eliminate single-occupant vehicle travel.
Dare to Be Green Award
This award recognizes bold initiatives demonstrating innovative approaches to environmental stewardship. The winners of this award are individuals or groups that have taken bold risks, broken down siloes, and fostered collaboration as they champion new initiatives that have a positive environmental impact. Winners will be selected based on creativity, demonstrated willingness to explore new ideas, and effective partnership. A $250 cash prize will be awarded to the winner.
Our Unique Awards
Bill Wallace of New Light Farm in Wake Forest, handcrafts the stunning awards presented annually at the City of Raleigh Environmental Awards program. 
"The plan was always to use a natural product, something wooden," says Cindy Holmes, assistant sustainability manager and event producer. 
The first time she saw Wallace's work she knew she had found the perfect person to create the prized items. The awards event recognizes individuals and organizations that have demonstrated a commitment to the environment.