Have you spotted the new public art in Fred Fletcher Park?
Local artists Wayne Hansley and Tyler Denton collaborated to turn two tree stumps at Fred Fletcher Park into works of art!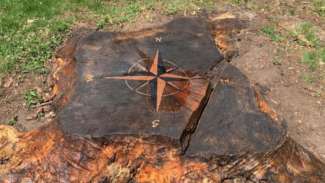 One stump was made into a compass (right), and another stump (above) was transformed into a working sundial featuring lines representing where sunset and sunrise are located at the winter and summer solstices.
The works of art are located in the park near the tennis courts. Check out the location of the stumps below: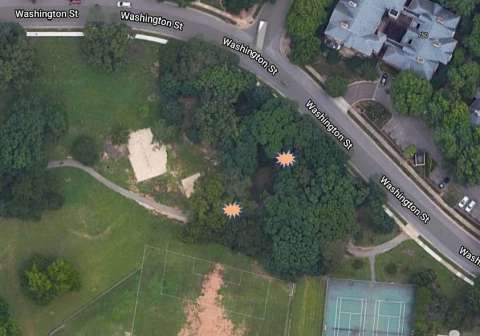 Interested in adding art to your community?
Raleigh Arts can help you add art to your community by guiding artists and community members looking to hire artists through the City of Raleigh permitting process. Before applying, read through examples of past projects, the application process, and other requirements.