---
Safety Tips
Claim a FREE Bike Light or Flashlight
---
The days are getting shorter, Raleigh. Stay safe and stay seen in the darker mornings and evenings.
"Lighten Up, Raleigh" is an annual safety campaign brought to you by Commute Smart Raleigh. Move safely in the dark by following these safety tips.
Safety Tips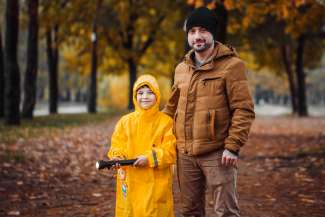 Walking, Running or Waiting for a Bus
For those walking, going for a run or just grabbing a bite to eat, carry a flashlight or wear a light or reflective gear. You'll be more visible to drivers and other people around you.
Waiting for the bus? Wearing reflective clothing or using a flashlight is an easy way to make sure your driver sees you waiting at your stop. A cellphone flashlight is a great way to make sure you're more visible.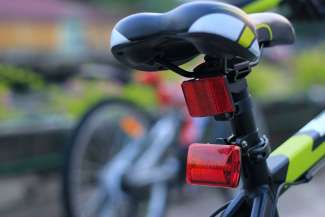 Riding a Bicycle
For bicyclists riding after dark, NC law (GS 20-129 (e)) requires:
a front light visible from at least 300 feet in front of the bicycle, and 
a red light on the back of the bicycle or reflective clothing visible from 300 feet behind
Claim a FREE Bike Light or Flashlight
Lighten Up, Raleigh! Beginning in November, you can visit the GoRaleigh Station ticket booth Monday - Friday, 7 a.m. to 6 p.m. to claim a FREE bike light or flashlight (while supplies last).
GoRaleigh Station
214 S. Blount St
Raleigh, NC 27601
Art to Heart - Bike and Bus Practice Commute Kickoff Event
You can also join Commute Smart Raleigh for their Art to Heart - Bike and Bus Practice Commute and receive a free bike light or flashlight at the end of the ride.