---
Project Scope
Completed Study
Timeline
Stay Connected
---
Project Scope
As part of Raleigh's Strategic Plan, Raleigh hired Miller3 Consulting to look at the MWBE Program and to determine if there were any exclusionary practices in the solicitation and award of contracts to minority, women‐owned, and disadvantaged business enterprises (MWBEs). The objective of the Disparity Study was to:
Determine the effectiveness and efficiency of the current Minority and Women-Owned Business Enterprise ("MWBE") Program

Provide recommendations on any programmatic changes or resource needs

Provide the City with current legal guidance relative to new legislation, policies, and procedures to meet any constitutional mandates

Garner programmatic remedies to address any identified underutilization of MWBE businesses

Reducing or eliminating identified barriers that adversely impact MWBE participation in City projects
Completed Study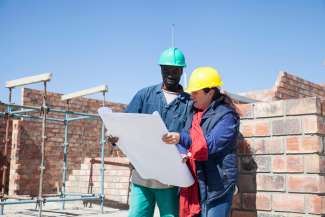 The Study was completed and adopted by City Council in April 2023. View the full City of Raleigh Disparity Study or explore the following related resources:
If you have questions or comments regarding the study, please contact the MWBE team at mwbe@raleighnc.gov.
Timeline
Timing
Description
December 2021
Project Kickoff
December 2021-January 2022

Project Initiation
The City and M3 Consulting kicked off the 2021 City of Raleigh Disparity Study in December 2021 with a series of virtual meetings with various City departments and representatives. M3 Consulting met with the City to introduce the study, answer questions, and begin the data collection process starting with assessing and understanding contracting and vendor data that the City maintains.

February 2022
Data Collection
Consultant gathered data based on contracts and procurements that the City awarded during the study period as well as information about the vendors that participated in that work.
Spring 2022

Community Engagement
The project team gathered community input through various tactics:

Anecdotal Survey Analyses: The project team received and analyzed 294 completed surveys. The survey provided information on business characteristics, such as owner qualifications, years in business, capacity, and credit market experiences.
One-On-One Interviews: The project team conducted a series of one-on-one interviews with both non-minority and minority business owners on their experiences doing business or attempting to do business with the City.
Focus Groups: The project team conducted a series of focus groups with both non-minority and minority business owners on specific topics related to their experiences doing business or attempting to do business with the City.

Spring 2022

Data Analysis
The consultant analyzed subindustry data based on:

The majority of City contracting.
The geographical area most relevant to the City's contracting.
The percentage of total dollars MWBE businesses received on the City's prime contract and subcontracts during the study period.

Spring 2022
Race and Gender-Neutral Analysis
The project team conducted interviews with management, technical, and financial assistance programs to determine the effectiveness of race and gender-neutral programs in increasing MWBE participation in both public and private sector opportunities.
April 2023

Study Completion
The City of Raleigh Disparity Study is complete!

September 2023

Implementation Planning
Coming soon!