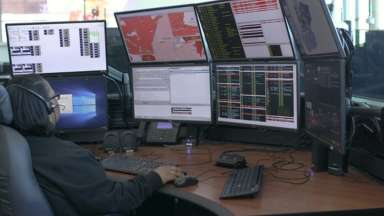 See all open positions:
Common Questions
How do I apply for a position?
Follow the directions for the jobs posted.
What happens once I submit my application?
After the closing date has expired, the Raleigh-Wake County Emergency Communications Center will review all submitted applications. Based on job skills and competencies, qualified applicants are selected for skills testing. If the applicant is successful, they will proceed through the hiring process consisting of a panel interview, complete background investigation, and physical and mental evaluation.
What happens to my application if I am not selected for the position?
Applicants will be notified of their status throughout the process. If the applicant is not selected they may reapply when another position has opened within our department.
How long does the hiring/selection process take?
The average time for this process is approximately 3-4 months.
Questions or Inquiries?
View the common questions about our employment process
The City of Raleigh is an equal opportunity employer and does not discriminate on the basis of race, sex, color, creed, age, disability, sexual orientation, or national origin.