---
Hours
New R-Line Route
---
The R-Line is Downtown Raleigh's free bus service to connect employees, residents and visitors to retail, restaurants, entertainment venues and parking in the Central Business District.
Hours
Monday-Wednesday Hours: 7:00 AM - 11:00 PM   
Thursday-Saturday Hours:  7:00 AM - 2:15 AM
Sunday Hours:  1:00 PM - 8:00 PM
The circulator will run approximately every 15 minutes. The route will be served by 2 buses that will allow for headways to remain at approximately 15 minutes.
Please note, the R-Line is currently only operating until 6 p.m. daily. Please check GoRaleigh.org for service updates
New R-Line Route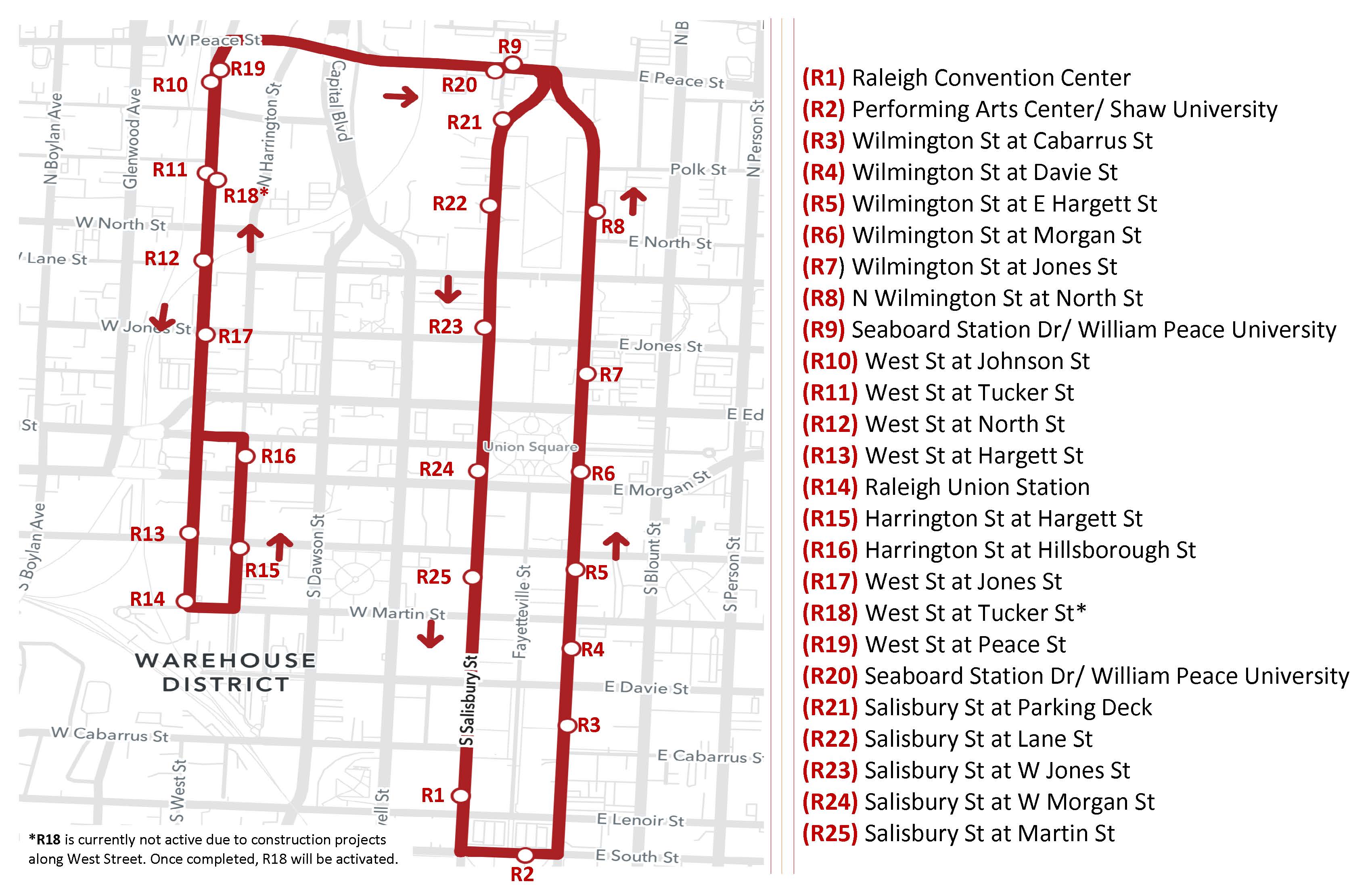 During the February 2020 Raleigh Transit Authority (RTA) Board Meeting, it was approved to move forward with the proposed new route. The RTA completed a public comment period and a public hearing in December 2020, where 340 survey responses were received and 1 comment given during the public hearing. 
The new route will be implemented Sunday, May 24, 2020.