The Raleigh Neighborhood Exchange (RNEX) is an annual event hosted in September by the Neighborhood Enrichment Division in honor of Neighborhoods Month!
The event celebrates Raleigh's amazing neighborhoods and brings our neighbors together. At the grassroots level, the event helps people of every age and background become more active in their neighborhoods and the wider Raleigh community. 
2022 Raleigh Neighborhood Exchange
The event will be held at Lions Park Community Center on Friday, September 23 from 4 p.m. to 9 p.m. Stop by to join the free event - no registration required. 
This year's neighborhood theme is "Talent in the Park," and our goal is to help discover all the gifts and strengths that live in our neighborhoods!
Lions Park Community Center
516 Dennis Avenue, Raleigh, NC 27604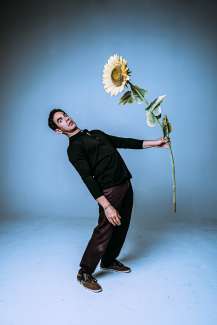 Activities 
Come join us for a wonderful afternoon enjoying some of the following activities: 
Learn About City Programs: Meet staff from City of Raleigh departments and learn about capacity-building and neighborhood programming 
Sports Clinics: 

Youth can practice football and basketball skills during free sports clinics. Adults 55 years and older can participate in a softball throw

Art Activities: Create cool art with two of Raleigh's amazing artists, Kiara Sanders and Shannon Newby 
Talent Show: Be amazed by spoken word artist Sharlene Provilus  
Magic Show: 

Enjoy a marvelous magic show by nationally

renowned actor and magician, Joshua Lozoff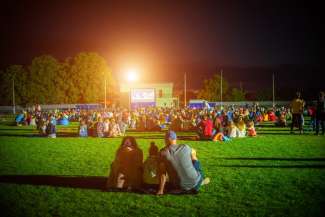 Movie Showing: Bring chairs or a blanket to end the evening with a showing of the movie, Sing 2, on the baseball field 
Food Trucks: Four food trucks will be on-site, and the first 200 people to attend will receive a free meal ticket! Additional food and beverages will be available for purchase
About Neighborhood Enrichment 
The Neighborhood Enrichment Division manages programs and initiatives which bring our community together. 
As a part of the Housing and Neighborhoods Department, the division helps individuals, groups, and communities recognize their skills and assets, mobilizes people to take action on their own behalf, and connects them to appropriate resources so they can achieve positive results for their neighborhoods and communities. Learn more