---
Freestyle Cardio Mix with Strength Training
Yoga with Light Weights
Pilates with Light Weights
Seven Day Wellness Challenge
Animal Face Healthy Snacks
Gentle Chair Yoga
Gentle Sun Salutation Yoga
Wide Leg Standing Yoga
Yoga for Back Pain Relief
Tai Chi
Mindful Thinking Practice
Gentle Standing Yoga
Other Helpful Resources
---
Seven Day Wellness Challenge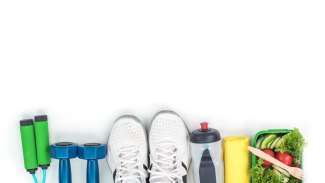 Join us for a 7-day wellness challenge! Check off the activity once you've completed it and share with us on social media @RaleighParks using the hashtag #PlayAnywhereRaleigh - are you up for the challenge?
Animal Face Healthy Snacks
Making food fun for kids is easy with these animal faces toast ideas. Funny animal faces toast treats are even more fun when you create new ideas!
Supplies Needed:
Sliced wheat bread
Nutella
Cream cheese
Peanut butter
Banana
Strawberries
Blueberries
How To:
Toast bread.
Spread either Nutella, cream cheese or peanut butter over toast.
Cut banana and strawberries into appropriate shapes to mimic the animal faces in the photos. Add some blueberries for eyes and serve these animal faces toast slices up to the kids!