Drivers can download the Passport Parking app and securely pay for metered parking using a debit/credit card. The app allows users to:
monitor their session,
extend parking remotely (up to the maximum allotted time),
and view all parking history.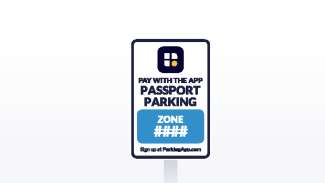 The Passport Parking app is an easier, more convenient option for drivers to pay for and keep track of their parking. It's been available in the Hillsborough Street area since 2016. Users can manage everything from their phones while also helping avoid parking citations. Passport signage will indicate how users can download and get started with the app.
The parking app is free to download from the iPhone App Store and Android Google Play. Users can also manage their parking online on the Passport Parking website.