Raleigh Stormwater is celebrating Regional Creek Week March 19 through March 25 and will host a variety of events!
Regional Creek Week Events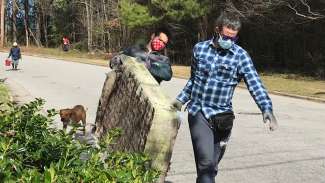 Visit the Regional Creek Week webpage to register and find other stormwater resources and activities!
#StormwaterSmart Campaign
Share an image near a body of water, creek, or stream in Raleigh and use #StormwaterSmart on social media to promote protecting our waterways and stormwater systems!