---
Raleigh Bikeshare
Current Bike Improvement Projects
BikeRaleigh Plan
Bicycle Facilities Explained
Bicycle Benefits Program
Raleigh Bicycle Resources
---
Raleigh Bikeshare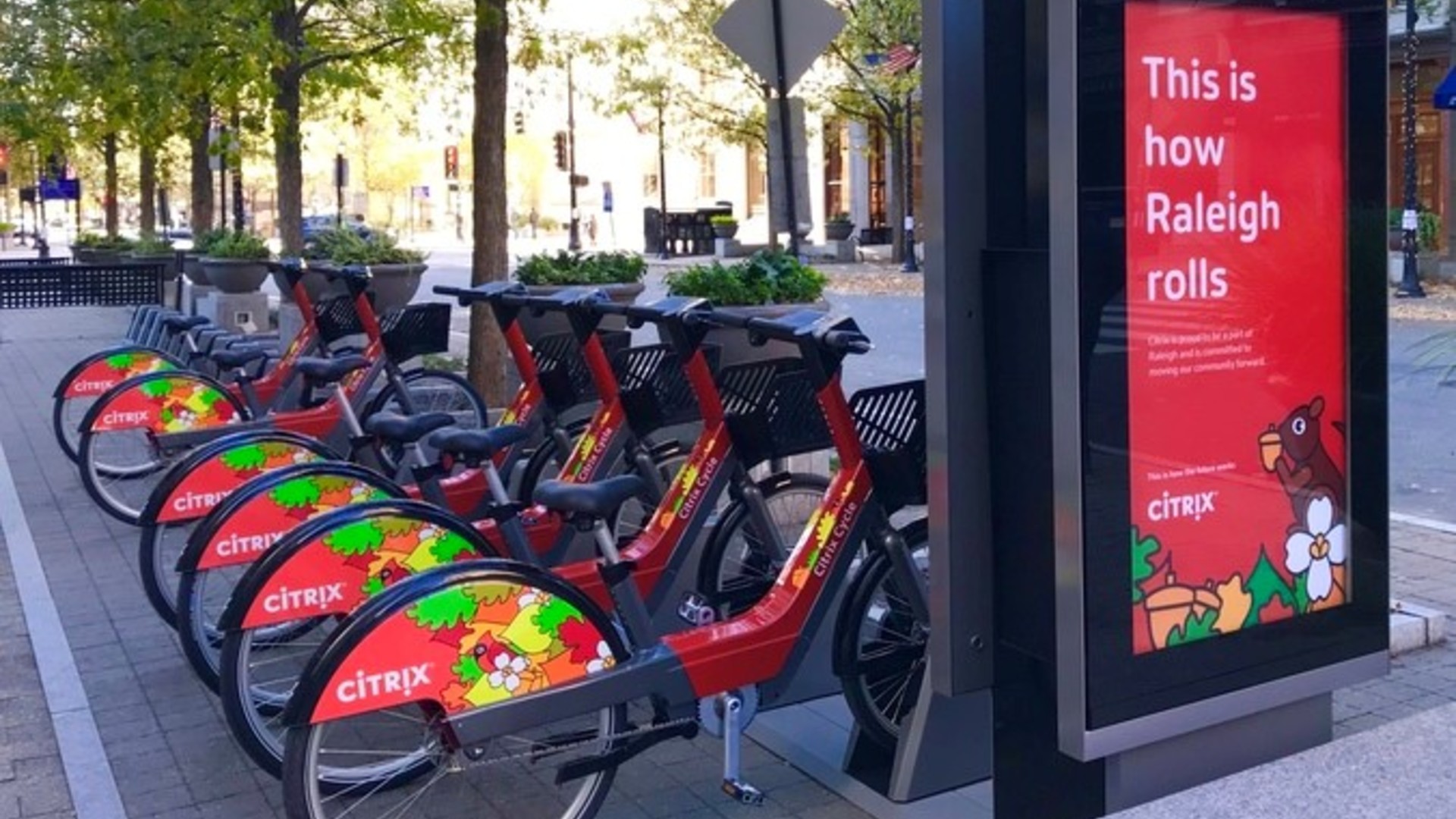 The City of Raleigh, Citrix, and Bewegen Technologies, Inc. are proud to partner to bring a public, self-serve bikeshare system to our rapidly growing Downtown. The Citrix Cycle bikeshare soft launch is March 16 with 100 bikes available downtown. At full launch later this spring, Citrix Cycle will have 300 bikes across 30 stations. Half of the fleet will be equipped with electric-assist motors that will provide riders with an extra boost when pedaling. 
Citrix Cycle stations are also proposed to be located in southeast Raleigh, along Hillsborough Street, and at the North Carolina Museum of Art. 
Visit www.citrixcycle.com to learn more!
Current Bike Improvement Projects
The Office of Transportation is actively working on several bicycle-related design and construction projects. Learn more about each one:
Bicycle Facilities Explained
The 2015 Bicycle Pavement Design Project installed over 28 miles of bike lanes and shared lane markings across the City of Raleigh. The project introduced new types of bike lanes to the City, and we've created a page to help everyone understand how to use them.  
Bicycle Benefits Program
Raleigh has a Bicycle Benefits program that rewards bicycle friendly businesses and individuals and promotes safe cycling and sustainable options. Supporting businesses offer specials and discounts to cyclists who show their Bicycle Benefits helmet sticker. Go to any of the Bicycle Benefits Business Members in Raleigh to purchase your $5 helmet sticker.
Raleigh Bicycle Resources
We have compiled a list of resources to help our bicyclists in Raleigh.
Office of Transportation Planning