---
Activities for All Ages!
Take Action!
Videos: Be a Shared Water System Protector!
Learn!
Celebrate!
---
On April 22, 1970, people across the United States came together to create new ways to protect and sustain Earth's environment. Now 51 years later, Earth Day is still an opportunity for communities to look for ways to protect and sustain our natural world. 
The City of Raleigh has created a virtual resource page to invite you to Celebrate, Learn, and Take Action for the planet, so we can celebrate this 51st anniversary as a community, even while safe at home!  
Activities for All Ages!
We've collected some fun indoor and outdoor activities for kids, teens and adults! These activities are meant to connect you and your family with nature and sustainability in Raleigh. Have fun, and remember when doing outdoor activities please maintain six feet of physical distance from those not in your household. 
Take Action!
There are a number of ways you can Take Action for Earth Day this year.  Below are a few ideas about how you can contribute your time, energy or expertise to environmental causes, protection and research.  
Do battle with backyard bandits: Remove invasive plants from your property
Protecting the planet is a partnership that begins at home. Not just inside but outside! Let's all work together to eliminate backyard invasive plant species and prevent the spread through our neighborhoods. This guide to some common backyard invaders includes reference photos to help you identify them and easy-to-follow instructions on how to remove them and prevent them from regrowing.  Please remember to only remove plants from property you own.  Download the guide here. 
Become a Citizen Scientist 
The Zooniverse is an online platform for people-powered research. Zooniverse has a broad array of projects, covering many disciplines and topics across the sciences and humanities, there's a place for anyone and everyone to explore, learn and have fun! You don't need special skills or training to volunteer as a citizen scientist, just go to their Projects page, choose one you like, and get going!
Videos: Be a Shared Water System Protector!
Here is some helpful information about how to protect our shared water system! View these videos to learn how wipes, fats, oils and grease harm the sewer system and the natural environment. Challenge yourself to stop flushing wipes down the toilet; and stop putting fats, oils, or grease down the drain.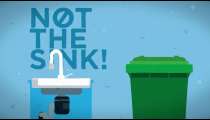 Fats, Oils, and Grease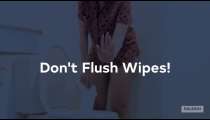 Wipes
Learn!
The resources below will help you to understand and interact with our natural world. We have asked members of our community to contribute videos and lessons and we have found other digital resources to share knowledge about our natural world. 
City Staff Present at North Carolina Museum of Natural Sciences on Sustainability in the Home
This lunchtime lecture took place on Earth Day, April 22! Three City staff members made short presentations on Home Energy Conservation, Recycling and Composting, and Home Stormwater Improvements. Check out this and other NC Museum of Natural Sciences resources on their YouTube Page!
Vermicomposting with Rhonda Sherman, NC State Extension Solid Waste Specialist
Watch the video below or visit the NC State vermicomposting site to learn about how to use earthworms to reduce food waste and enhance your home garden! The site has tons of resources, articles and other guidance about the importance of earthworms to our ecosystem and our food system. 
Rhonda Sherman is an extension specialist in the Department of Horticultural Science at NC State University providing leadership for university outreach programs on solid waste management issues through the Cooperative Extension Service. She holds degrees in Environmental Studies and Urban/Regional Planning, and Environmental Resources Analysis with an emphasis in solid waste management. Rhonda's areas of expertise are vermicomposting, composting, recycling and waste reduction.
Start a container garden! 
Learn the basics of starting a container garden to grow vegetables, herbs, or flowers. Watch the video below, then visit the Tips for Starting a Container Garden page for more information, including a calendar to help you decide when to plant your seeds. Visit Homegrown, the NC State extension for more information and resources from local experts to make your garden blossom! 
Jeana Myers is the Extension Horticulture agent of Wake County.  She and the Master Gardener volunteers respond to home gardening questions and she also provides support to the farm and landscape industries. 
Contact the Wake County Master Gardeners by email or phone: 919-250-1084
Find your watershed and learn how you can protect it
A watershed is an area of land where rainwater collects, flows, and drains to a larger body of water. Each watershed is connected to a stream and the land around it where water flows. This covers the entire city, including your backyard! Use this map to find out which watershed you live in and how you can protect it. 
Celebrate!
Every year during Earth Month the City of Raleigh celebrates people, organizations and businesses that protect our natural environment.
Read about all of our 2020 Environmental Award Winners.