---
Event and Registration Information
Conference Schedule
Free Evening Community Session Dialogue
Sponsorships
---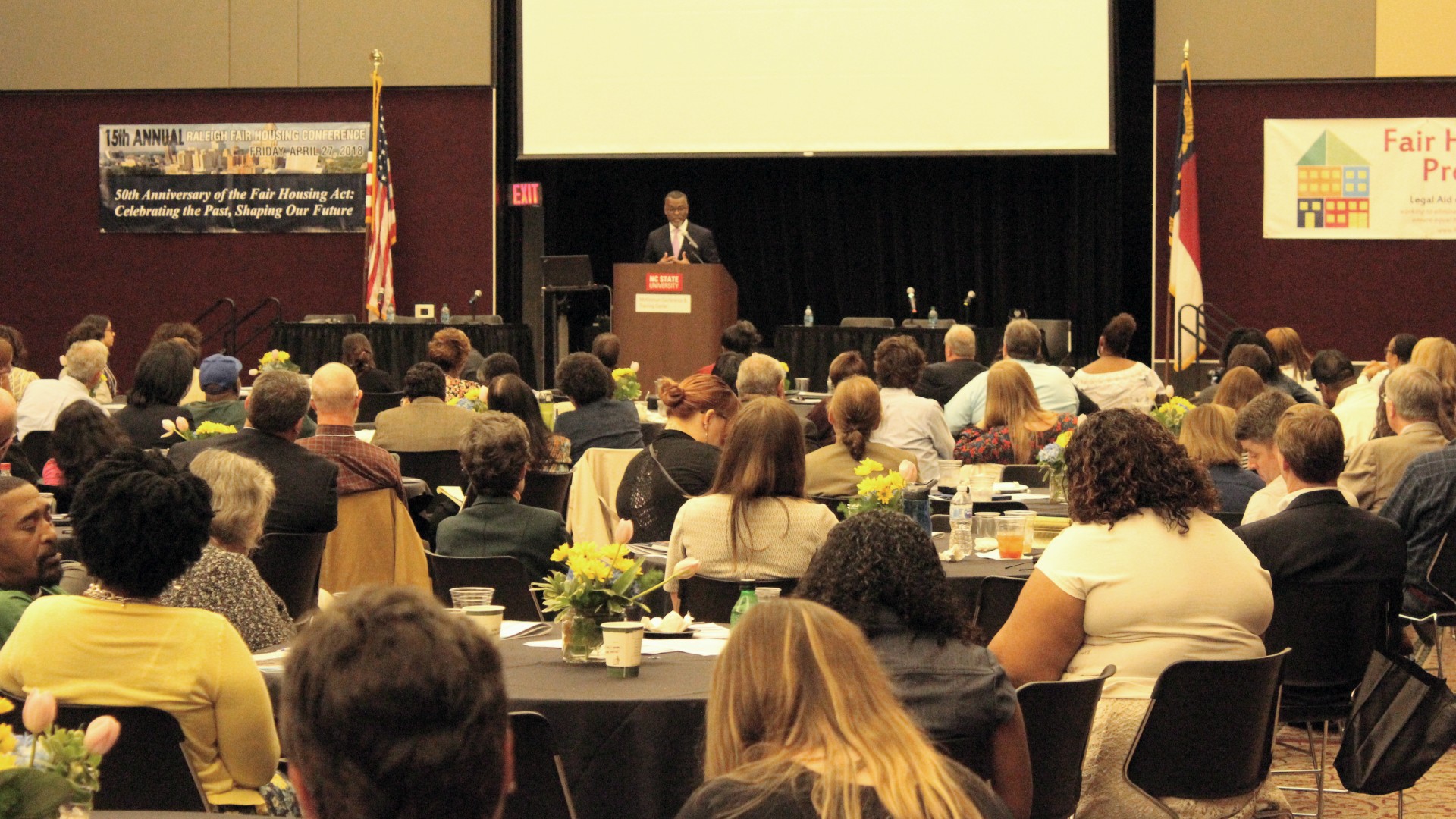 Updated March 17, 2020: 
Our community is our greatest asset, and with the health and well-being of our residents in mind, we have decided to postpone the upcoming Raleigh Fair Housing Community Conference scheduled for Friday, April 24, 2020, until further notice.  It's important for us to host an event that is inclusive and welcoming to everyone in the community and attendees' health and safety are our priority.  
The Annual Fair Housing Community Conference is an incredibly important regional event and the Raleigh Fair Housing Hearing Board and Fair Housing Project of Legal Aid of North Carolina are committed to hosting future opportunities to educate and discuss current fair housing trends and topics. 
The rescheduled conference information will be announced once confirmed.  All registration fees will be returned.    
Thank for your patience and understanding. 
Raleigh Fair Housing Hearing Board and Fair Housing Project of Legal Aid of North Carolina
---
Updated March 9, 2020: 
The City of Raleigh's Fair Housing Hearing Board, and the Fair Housing Project of Legal Aid of North Carolina are hosting the 17th Annual Raleigh Fair Housing Conference on April 24, 2020. The confirmed keynote speaker is North Carolina Supreme Court Justice Anita Earls.  
Registration is now open, and space is limited. You must be 18 years or older and pre-register to attend. There is a non-refundable registration fee, which includes continental breakfast and lunch.
This regional event is a collaboration and partnership with residents, thought leaders, experts on civil and human rights, housing, lending, insurance, education, transportation, health, environmental justice, and community development to examine achievements and opportunities under the Fair Housing Act.
Event and Registration Information
When: Friday, April 24, 2020
Where: Raleigh Convention Center, 500 S. Salisbury Street, Raleigh, NC 27601
Daytime Session: 9 a.m. - 2 p.m., Conference Plenary & Luncheon 
Evening Session: 6 p.m. - 7:30 p.m., Evening Community Dialogue (Free and open to the public)
Vendor/Exhibit Hall: Featuring representatives from fair housing-related organizations and agencies.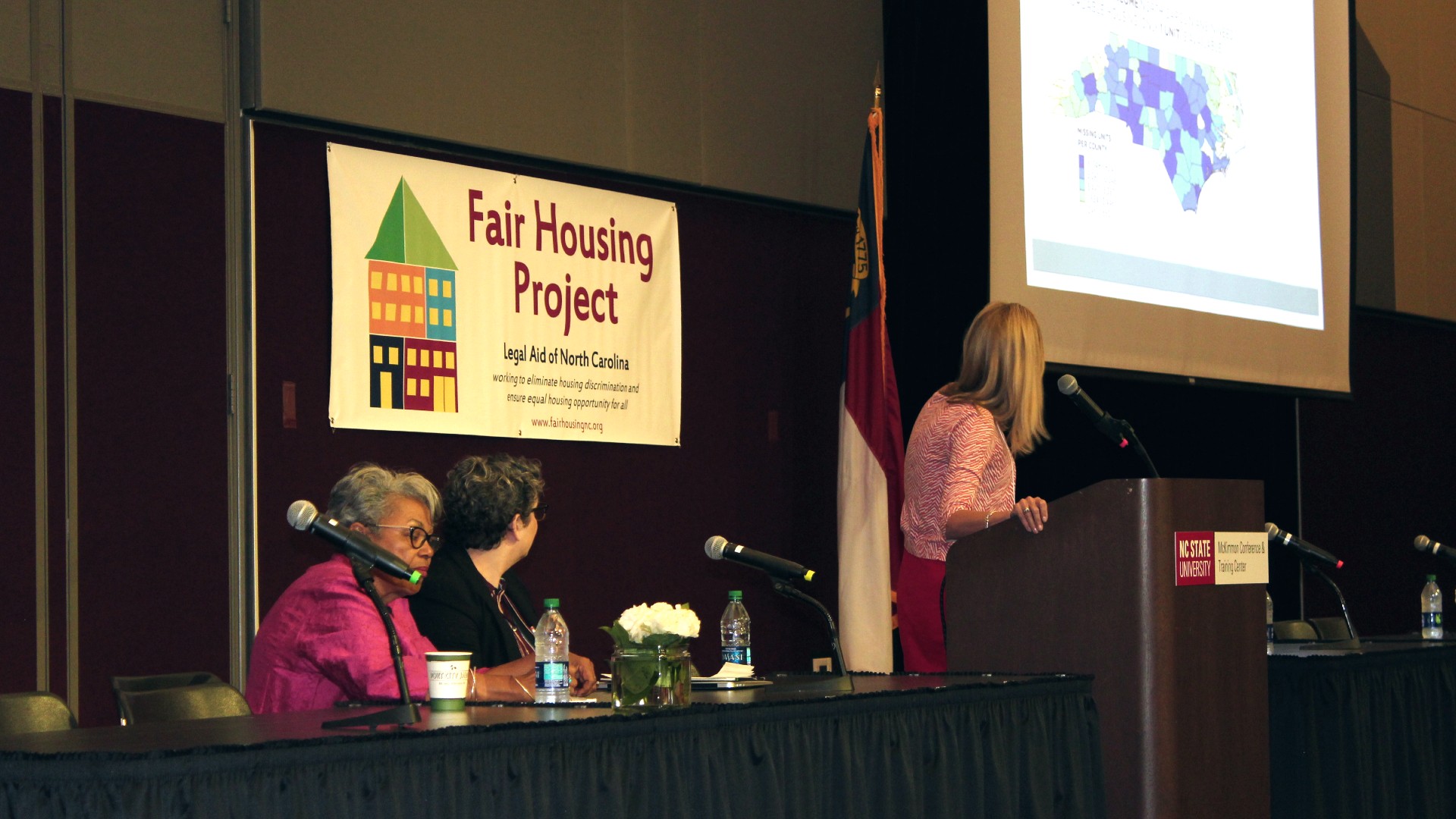 Registration Information
$10 - Wake County residents 
$15 - All others 
Scholarships are available for individuals who need financial assistance with the registration fee. For more information, contact the Equity and Inclusion Office (formerly the Human Relations Office) at 919-996-5740. All registration fees must be received by Friday April 17. > Register
Conference Schedule
Registration and Continental Breakfast, 9 a.m.
Conference Panels, 9:30 a.m. - noon  
Lunch and Keynote Speaker, noon - 2 p.m.  
Conference Plenary Sessions:
Sexual Discrimination is a Fair Housing Issue - Presented by Suzanne Chester - Managing Attorney, The Child's Advocate, Legal Aid of North Carolina; Khristen Sellers- Community advocate and lead plaintiff in Scotland County fair housing case and Kelly Clarke- Supervising Attorney, Fair Housing Project – Legal Aid of North Carolina.
Fair Housing and Assistance Animals  - Presented by Wanda Allen-Abraha, Human Relations Director for the Winston Salem Department of Human Relations and Phillip Woodward, Systems Change Manager for the NC Department of Health and Human Services Council on Developmental Disabilities.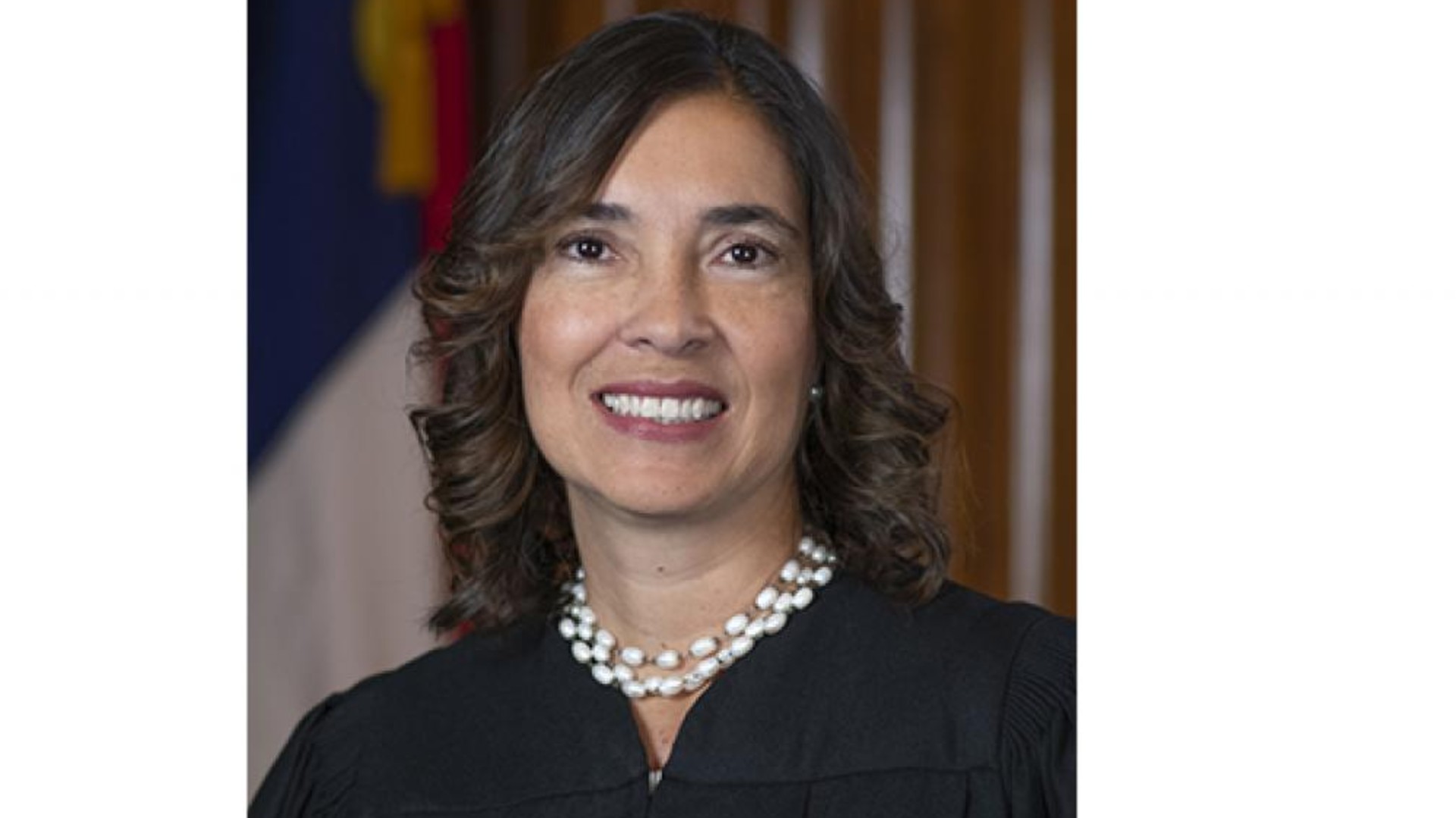 Keynote Speaker: NC Supreme Court Justice Anita Earls
Justice Earls founded and is the past executive director of the Southern Coalition for Social Justice. Previously, she served as deputy assistant attorney general for Civil Rights at the U.S. Department of Justice, on the Equal Access to Justice Commission and the N.C. Board of Elections.
Earls has taught at Duke University, the University of North Carolina at Chapel Hill and the University of Maryland. She graduated from Williams College and earned her Juris Doctor (J.D.) from Yale Law School.
Free Evening Community Session Dialogue
Admission is free for the evening Community Session Dialogue. The public is encouraged to attend.
Doors open, complimentary refreshments, and jazz entertainment, 5:30 p.m.
Fair Housing community awards presentation and panel discussion, 6 p.m,
Panel Discussion, 6:30 p.m. Community question and answers, 7 p.m. 
Discussion Topic:
Criminal History and Fair Housing - Panelist will include representation from N.C. Justice Center's Fair Chance Criminal Justice Project and a local social justice advocate.
Sponsorships
Become a sponsor for the 2020 Fair Housing Conference.