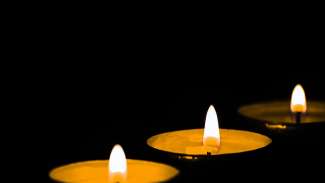 Home fires occur more in the winter months than any other time of the year. Half of all home heating fires occur in December, January and February.
Follow these heating tips to help prevent winter fires and to stay safe:
Make sure your smoke alarms are working properly; they are especially important during a loss of power when you might use alternate forms of heating equipment, portable generators and candles.
Never use candles for emergency lighting. Many things in your home can catch fire if they are too close to a candle's flame.
Use flashlights for emergency lighting and stock up on batteries.
Use your portable generator properly; they are useful, but if not used safely, they can cause injury and death.
Keep portable generators outside, away from windows, and as far away as possible from your home.
Turn space heaters off when you leave the room or go to bed.
Maintain heating equipment and chimneys by having them cleaned and inspected each year by a professional.
One in every seven home fires and one in every five home fire deaths involve heating equipment, said Lemuel Hubbard, fire prevention coordinator with the Raleigh Fire Department. 
Hubbard advises keeping anything that can burn at least three feet from all heat sources including fireplaces, wood stoves, radiators, space heaters or candles.
"Also, never use an oven to heat your home," he added.