Heather Bell Adams, a Raleigh-based fiction writer, has been selected as the region's 2022 Piedmont Laureate. During 2022, Bell Adams will appear at virtual and in-person programming, including workshops, reading programs, and speaking engagements throughout Wake, Durham and Orange counties.
The Piedmont Laureate program is dedicated to building a literary bridge for residents to come together and celebrate the art of writing. Co-sponsored by the City of Raleigh Arts Commission, Durham Arts Council, Orange County Arts Commission, and United Arts Council of Raleigh & Wake County, the Piedmont Laureate program's mission is to "promote awareness and heighten appreciation for excellence in the literary arts throughout the Piedmont region."
The program focuses on a different literary form each year, including poetry, novels, creative non-fiction, drama/screenwriting, children's literature, short fiction, speculative fiction, and mystery fiction.
"Heather is a wonderful writer, but she is also a great advocate for writing," says Tommy Jenkins, Professor of English, Louisburg College. "She shows the hard work that goes into writing and how our own histories can be inspiration."
"Heather is a perfect example of someone who will highlight the craft of writing to all writers in the region," says Linda Janssen and Jorge D. Cortese, Orange and Durham County Representatives, North Carolina Writers Network. "She manages to make complex subjects understandable to all writing levels, whether in-person for large groups or through online sessions. She succeeds at being comprehensive without overwhelming those at the beginning of their writing careers or practices."
As Piedmont Laureate, Bell Adams will receive an honorarium and serve until December 31. Her duties will include presenting virtual programming which includes public readings and workshops, virtual participation at select public functions, and creating at least one original activity to expand appreciation of the work of fiction.
For more information about the Piedmont Laureate program and to view a schedule of the 2022 activities visit the Piedmont Laureate website.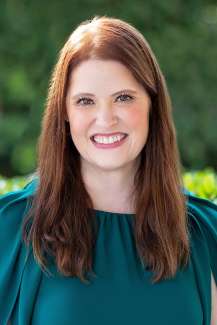 About Heather Bell Adams
Heather Bell Adams is a Raleigh-based novelist and short story writer. Her novels, Maranatha Road (West Virginia University Press 2017) and The Good Luck Stone (Haywire Books 2020) appear on reading lists for Deep South Magazine, Writer's Bone, The Big Other, and Buzz Feed. Winner of an IPPY gold medal, Next Generation Book Award, Rose Post Creative Nonfiction Award, Carrie McCray Literary Award, and James Still Fiction Prize, Heather's fiction and literary scholarship are featured in The Thomas Wolfe Review, Atticus Review, Pembroke Magazine, The Petigru Review, Broad River Review, and other journals. A lifelong North Carolinian, Heather frequently speaks at literary conferences and leads writing workshops.
About Raleigh Arts
Raleigh Arts supports and promotes the arts in Raleigh by administering the programs of the City of Raleigh Arts Commission and the City's Public Art and Design Board and supporting the Pullen and Sertoma arts centers. Raleigh Arts is part of the City of Raleigh Parks, Recreation and Cultural Resources Department.