Whether it's a play, musical, or performance art piece, lighting is the element that can bring a show to life. Lighting designer and UNC-Chapel Hill Professor Emerita Kathy A. Perkins has enjoyed a 45-year career in the theatre, designing over 400 productions across the country and internationally, including this fall's Broadway production of Alice Childress' Trouble in Mind. By blending her experiences as a career lighting designer with her theatre scholarship, Kathy offers a unique view into the history of Black designers in American theatre. She takes us back to the earliest known artists and their work then moves through the over one hundred years of challenges and change that played a role in Black designers' status in the field today.  
This webinar is a co-production of Raleigh Arts & Triangle Friends of African American Arts.
Event Details
When: Tuesday, October 5, 10 a.m. - 11:30 a.m.
Cost: Free
Where: Zoom, a free video-conferencing software
About the Speaker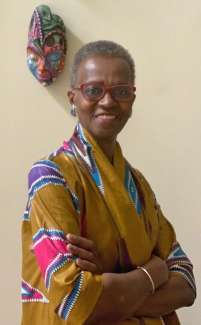 Kathy A. Perkins
Kathy A. Perkins has had a significant impact on the field of lighting design. She has lectured and conducted workshops in over 40 countries and is the recipient of an NAACP Image Award as well as several Black Theater Awards. She's the editor of six anthologies focusing on African/African Diaspora women and received her B.F.A. from Howard University as well as an M.F.A. from the University of Michigan.
About Raleigh Arts
Raleigh Arts is the City's hub for public art, community arts programming, and organizational support for the cultural sector. Raleigh Arts also oversees the Pullen and Sertoma Arts Centers and manages several exhibition spaces as well as the Municipal Art Collection. 
About Triangle Friends of African American Arts
The Triangle Friends of African American Arts strives to expand awareness, understanding and support of African American arts and artists. We engage the community as well as arts organizations by presenting and promoting educational programs, performances, art exhibitions and cultural events that feature artists of African descent.